We get results. Take a look at some of our positive outcomes for clients:
$3,250,000 – Workplace sexual assault case
$2.500,000-Head on collision
$1,850,000 – Driver hit by flying aluminum on the road
$900,000 – Dog bite with several victims
$697,040 – Driver had long-lasting injuries after a rear-end accident
$500,000 – Victim's ear bitten off by a dog
$475,000 – Group home abuse case
$350,000 – Victim injured when the bathroom ceiling caved in
$300,000 – Homeowner's insurance claim over an infant being dropped
$120,000 – Ankle injury after a slip and fall in a restaurant
Traffic Facts for Prince George's County, MD
The average one-way commute time in Hyattsville is around 34.8 minutes, which is longer than the national average of 26.4 minutes. This means there tends to be more traffic on the roads around Hyattsville, which is pretty standard for a suburb so close to a major city.
In Hyattsville, MD:
56.2% of residents commute in their own car
9.6% carpool
2.5% work from home
24.6% take public transit
Most Dangerous Roads in Prince George's County
Indian Head Highway (Route 210)
MD 202 – Landover Road
U.S. Route 1 corridor
St. Barnabas Road (MD 414) at 28th Avenue
Landover Road (MD 202) at Lottsford Road
U.S. 301 at South Osborne Road
Riggs Road (MD 212) at East-West Highway (MD 410)
Overall, Prince George's County is ranked as one of the most dangerous places for traffic accidents in Maryland, especially for pedestrians.
If you feel like you need some legal help, contact our attorneys to schedule a free case evaluation today.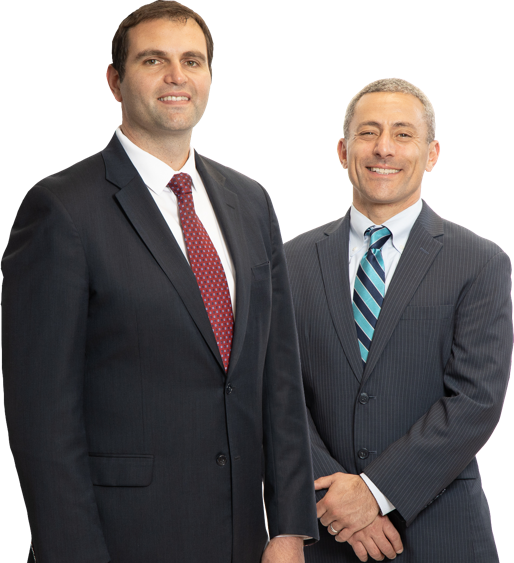 Free Case Evaluation
Which Types of Hanover Cases Do You Handle?
At Zirkin & Schmerling Law, we handle a wide variety of cases in and around Hyattsville, including motor vehicle accidents, medical malpractice, DUI/DWI, and dog attacks. If you need legal assistance with any of the following types of cases, please contact us for an initial consultation.
After a dog bite in Hyattsville, you should contact a qualified dog bite injury attorney who can help you recover from the attack and get your medical bills paid.
In Maryland, you can sue for damages after a personal injury. To get the best results, you'll need an experienced Hyattsville personal injury lawyer to help you pursue a personal injury case.
A car accident lawyer in Hyattsville, MD can help you file an insurance claim, go to court if necessary, hold the right person responsible, and get a high-value award for your Hyattsville car accident.
Semi-truck accidents along the highways in Prince George's County can be devastating. Hold the trucking company and their insurance company accountable with a lawyer qualified to handle semi-truck accidents.
Your loved one could be suffering in a group home. Contact a group home abuse and neglect attorney about seeking high-dollar compensation.
Hyattsville, Maryland DUI and DWI charges can easily result in jail time in addition to fines and the loss of your driver's license. Take these charges seriously. A DUI/DWI lawyer can explain your options and help you seek the best outcome.
Take care of your Hyattsville traffic tickets before they worsen and impact your life. Contact a traffic violation lawyer because even a minor traffic ticket can become a big problem.
After medical malpractice or a birth injury in Prince George's County, you'll need the help of an experienced attorney who knows how to stand up to the big healthcare companies and their insurance carriers.
You may deserve more in workers' compensation than your Hyattsville or Washington D.C. employer is offering. These cases can be very complex, and you'll need solid legal advice.
After a loved one's death due to someone else's negligence, you're left with sorrow and questions about what happened. We'll help you get to the bottom of it and seek the compensation you deserve.
Have you been injured in a motorcycle accident in Hyattsville, MD? With the help of a motorcycle accident attorney, you can recover the cost of your injuries, bike damage, and more.
What if I'm Not Sure Whether I Have a Case?
We encourage you to read the information on this page about Hyattsville, Maryland, and contact us for an initial consultation about your situation. Whether or not you have a case depends on the individual situation.
Your lawyer will meet with you, ask about the details, sort through the legal matters, and present you with your options. If you decide to move forward with a case, you'll find your lawyer provides valuable assistance with conducting interviews, communicating with the other side, locating documents, and handling paperwork — not to mention representing you in a court case or settlement.
What Kind of Compensation Could I Recover?
You have the right to pursue compensation for many types of damages in Maryland, depending on the type of case and the circumstances. Check with an attorney to see if you could receive compensation for:
Past and future medical bills
Past and future lost wages
Pain and suffering
If you feel like you need some legal help, contact our attorneys to schedule a free case evaluation today.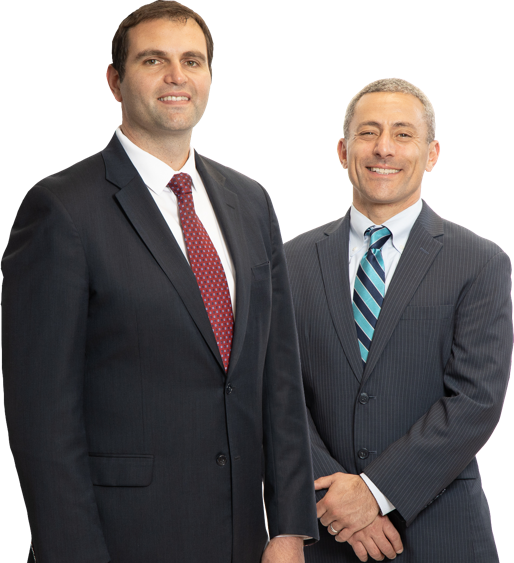 Free Case Evaluation
Will My Case Go to Court?
It's hard to say whether your case will go to court or not. It is always important to have an experienced Maryland lawyer on your side to get the compensation you deserve.
For a personal injury case, sometimes there is no need to go to court for a civil matter because a talented lawyer can help you negotiate a settlement that is accepted by both sides. In this situation, nobody goes to court, yet everyone carefully creates an agreement that resolves the situation. While many civil cases settle, the insurance companies keep offering less and less on settlements.
Due to this, it is important to have a lawyer representing you who is familiar with trying cases in front of a judge or jury. Many lawyers claim to handle personal injury or car accident cases but have never seen the inside of a courtroom. Before hiring a lawyer, make sure you know that they are experienced in litigation. Also, the insurance companies will sometimes offer more money to law firms that go to court because the insurance company knows that the lawyer isn't just looking for a quick settlement for the client.
For a workers' compensation case: These cases often involve an appearance in front of a workers' compensation commissioner. Make sure your lawyer has experience with workers' compensation claims like yours.
Please contact us for an initial consultation about your case, and we will help you understand your options and the potential outcomes involved.
Living in Hyattsville, Maryland
Hyattsville, Maryland is one of the urban suburbs of Washington, D.C., just along the border of Maryland and the District of Columbia. Of all the cities in Prince George County, Maryland, it is ranked as one of the top 13 cities to live in.
With a population of around 18,000 and sitting so close to D.C., Hyattsville offers residents a mix of urban and suburban living. The typically liberal demographic in the area is comprised of both families and young professionals, and there is almost an even split between those who rent and those who own their homes.
Overall, the cost of living in the area is around 29.5% higher than the national average, with the median home value standing at around $400,000 and the median rent at about $1,500. However, this higher cost of living is fairly standard for areas close to major cities like Washington, D.C., due to the many benefits that come with city living.
As a suburb of D.C., Hyattsville, Maryland's county has a lot to offer. There is good job growth in the area, excellent ethnic and economic diversity, and a high-ranking public school system. And, of course, being so close to a major city, Hyattsville also has great art, music, and food.
For sightseeing and recreational activities, there is the Riversdale House Museum, Greenbelt Park, Bladensburg Waterfront Park, and the Prince George's African American Museum, just to name a few.
The weather in Hyattsville, Maryland is pretty on point with much of the East Coast, with May, June, and September being the most enjoyable and comfortable months. July is, of course, the hottest month, with temperatures averaging in the high 80s. January is the snowiest month, with an average snowfall of around 5.4 inches.
Overall, Hyattsville is a great place for young professionals and families that want a mix of urban city living and a laid-back suburban lifestyle.
Nearest Emergency Services and Local Contact Information for Hyattsville, Maryland
In an emergency, always call 911.
Police Department
In an emergency, always call 911.
Hyattsville Police Department
301-985-5050 (emergency number)
310-985-5060 (non-emergency number)
4310 Gallatin Street, Hyattsville, MD 20781
Fire Department
Hyattsville Volunteer Fire Department
301-927-5770 (non-emergency number)
6200 Belcrest Road, Hyattsville, MD 20782
Hospital
Prince George's Medical Center
302-209-6000
6525 Belcrest Road, Hyattsville, Maryland 20782
Court
Hyattsville District Court
301-298-4200
4990 Rhode Island Avenue, Hyattsville, MD 20781
If you feel like you need some legal help, contact our attorneys to schedule a free case evaluation today.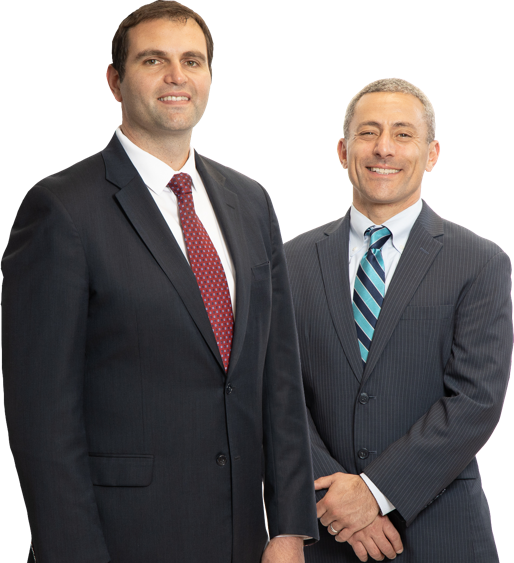 Free Case Evaluation
Zirkin & Schmerling Law will help you handle your legal matters with speed and professionalism. We truly care about our clients and we are dedicated to providing you with the best possible representation. To learn more, contact us today at (410) 753-4611 to get in touch with a qualified, experienced lawyer in Hanover.