We get results. Take a look at some of our positive outcomes for clients:
$3,250,000 – Workplace sexual assault case
2,500,000-Head on crash where client needed several surgeries
$1,850,000 – Driver hit by flying aluminum on the road
$900,000- Combined settlement for a dog that attacked several people
$697,040 – Driver had long-lasting injuries after a rear-end accident
$500,000 – Victim's ear bitten off by a dog
$475,000 – Group home abuse case
$350,000 – Victim injured when the bathroom ceiling caved in
$300,000 – Homeowner's insurance claim over an infant being dropped
$120,000 – Ankle injury after a slip and fall in a restaurant
Living in Bowie, Maryland
The city of Bowie, Maryland is ranked as one of the best places to live in Maryland. As a suburb in Prince George's County, this beautiful city is located just outside of Washington, D.C., and a short drive inland from the Chesapeake Bay.
Though Bowie was a small area in the 1800s made up of mostly farms and tobacco plantations, it became further developed when the Baltimore & Potomac Railroad Company constructed a line through Southern Maryland. Since then, the city has grown into what it is today.
Now, Bowie is the fifth largest municipality with a population of over 58,000. But don't let its size and proximity to Washington, D.C. fool you. Though the city is large in terms of population, it has still managed to maintain its suburban feel, which is why it's ranked one of the top places to live.
Most residents in Bowie, Maryland, own their homes in picturesque, planned communities that date back to the 1960s. The median home price is around $442,800, and the median income is around $106,396, with many residents commuting into D.C., Annapolis, and Baltimore for work.
Because of its proximity to major cities and the Bay, there are lots of things to do in Bowie, Maryland and the surrounding areas. If you are interested in the history of the area, there is the Huntington Railroad Museum, the Capital Radio & Television Museum, and the restored Belair Mansion. There is also the Enterprise Golf Course and two Country Clubs, and a performing arts center for theatergoers.
If spending time outdoors is more to your liking, Bowie is home to some beautiful sprawling parks and open spaces. The largest and most prominent park in the area is Allen Pond Park, which is home to an ice rink, skate park, amphitheater, and boat rentals for the lake.
As for Bowie, Maryland weather, May and June are the most pleasant months. But in the hotter months, residents can easily pop over to the many beaches along the Bay to cool off. It does get quite cold in Bowie in the winter and can snow quite a bit as well, but this does make for some very picturesque winter landscapes.
Traffic Facts for Prince George's County, MD
The average one-way commute time in Bowie is around 36.8 minutes, which is longer than the national average of 26.4 minutes. This means there tends to be more traffic on the roads around Bowie and the surrounding cities.
In Bowie, MD:
74.7% of residents commute in their own car
8.7% carpool
4.5% work from home
10.3% take public transit
Most Dangerous Roads and Intersections in Prince George's County
Indian Head Highway (Route 210)
MD 202 – Landover Road
U.S. Route 1 at Bowie Road
St. Barnabas Road (MD 414) at 28th Avenue
Landover Road (MD 202) at Lottsford Road
U.S. 301 at South Osborne Road
Riggs Road (MD 212) at East-West Highway (MD 410)
Overall, Prince George's County is ranked as one of the deadliest counties in Maryland for traffic accidents and pedestrian deaths.
Which Types of Bowie, Maryland Cases Do You Handle?
Here at Zirkin & Schmerling Law, we handle a wide variety of legal issues in and around Eldersburg, Maryland, including the following practice areas; motor vehicle accidents, divorce, DUI/DWI, and dog bite cases. If you need legal assistance with any of the following types of cases, please contact us for an initial consultation.
After a car accident in Eldersburg or on the way to Baltimore, a car accident attorney can help you make an insurance claim, go to court if necessary, hold the right person responsible, and get a high-value award.
Dog bite cases are on the rise in Maryland, including Eldersburg. These bites can be severe and leave lasting damage. We urge you to contact a qualified dog bite injury attorney who can help you get your medical bills paid and recover from the attack.
A personal injury can happen at any time in your home, a government building, a bar, a restaurant, or almost anywhere else. To get the best chance at full compensation, you'll need an experienced personal injury attorney helping you pursue the value of your medical bills and more.
After a severe semi-truck accident in or near Eldersburg, you can hold the trucking company and their insurance company accountable with the help of a lawyer who is qualified to handle semi-truck accidents.
Is your loved one being neglected or abused in a group home setting? You can take action. Contact a group home abuse and neglect attorney about seeking high-dollar compensation.
Your traffic violations can build up to more serious charges, depending on your circumstances. Contact a traffic violation lawyer who can help you sort through your traffic issues and maintain your good name.
These cases can be very serious and emotionally traumatic. After medical malpractice or a birth injury, seek the help of an experienced attorney who knows how to stand up to the big healthcare companies and their insurance carriers.
Employers must follow the law when it comes to worker's compensation. These cases can be very complex and you'll need solid legal advice.
When your loved one dies due to someone else's negligence, it could be wrongful death. In a wrongful death case, we'll help you get to the bottom of it and seek the compensation you deserve.
Love riding your motorcycle? An injured Eldersburg motorcyclist deserves experienced representation. With the help of a motorcycle accident attorney, you can recover the cost of your injuries, bike damage, and more.
What if I'm Not Sure Whether I Have a Case?
We encourage you to read the information on this page about Bowie, Maryland and contact us for an initial consultation about your situation. Whether or not you have a case depends on the situation.
Your lawyer will meet with you, ask about the details, sort through the legal matters, and present you with your options. If you decide to move forward with a case, you'll find your lawyer provides valuable assistance with conducting interviews, communicating with the other side, locating documents, and handling paperwork — not to mention representing you in a court case or settlement.
What Kind of Compensation Could I Recover?
You have the right to pursue compensation for many types of damages in Maryland, depending on the type of case and the circumstances. Check with an attorney to see if you could receive compensation for:
Past and future medical bills
Past and future lost wages
Pain and suffering
If you feel like you need some legal help, contact our attorneys to schedule a free case evaluation today.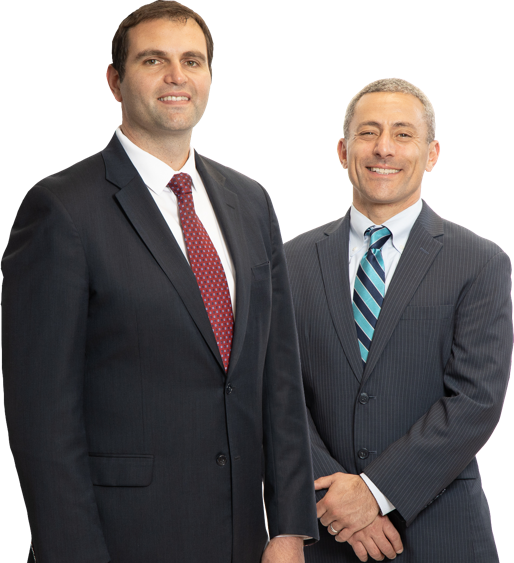 Free Case Evaluation
Will My Case Go to Court?
It's hard to say whether your case will go to court or not. It is always important to have an experienced Maryland lawyer on your side to get the compensation you deserve.
For a personal injury case, sometimes there is no need to go to court for a civil matter because a talented lawyer can help you negotiate a settlement that is accepted by both sides. In this situation, nobody goes to court, yet everyone carefully creates an agreement that resolves the situation. While a lot of civil cases settle, the insurance companies keep offering less and less on cases.
Due to this, it is important to have a lawyer representing you who is familiar with trying cases in front of a judge or jury. Many lawyers claim to handle personal injury or car accident cases but have never seen the inside of a courtroom. Before hiring a lawyer, make sure you know that they are experienced in litigation. Also, the insurance companies will sometimes offer more money to law firms that go to court because the insurance company knows that the lawyer isn't just looking for a quick settlement for the client.
For a workers' compensation case: These cases often involve an appearance in front of a workers' compensation commissioner. Make sure your lawyer has experience with workers' compensation claims like yours.
Please contact us for an initial consultation about your case, and we will help you understand your options and the potential outcomes involved.
Nearest Emergency Services and Local Maryland Departments Contact Information for Bowie, Maryland
Police
Bowie Police Department
In an emergency, always call 911.
240-544-5700 (non-emergency number)
Fire Department
301-809-0122 (non-emergency number)
Bowie Fire Department
6710 Laurel Bowie Rd, Number 990, Bowie, MD 20718
Hospital
UM Bowie Health Center
240-677-0799
15001 Health Center Drive, Bowie, MD 20716
Court
Prince George's County Courts
Circuit Court:
301-952-3318
14735 Main Street, Upper Marlboro, MD 20772
District Court:
Hyattsville District Court
301-298-4200
4990 Rhode Island Avenue, Hyattsville, MD 20781
Marlboro District Court
301-298-4000
14735 Main Street, Suite 173B, Upper Marlboro, MD 20772
If you feel like you need some legal help, contact our attorneys to schedule a free case evaluation today.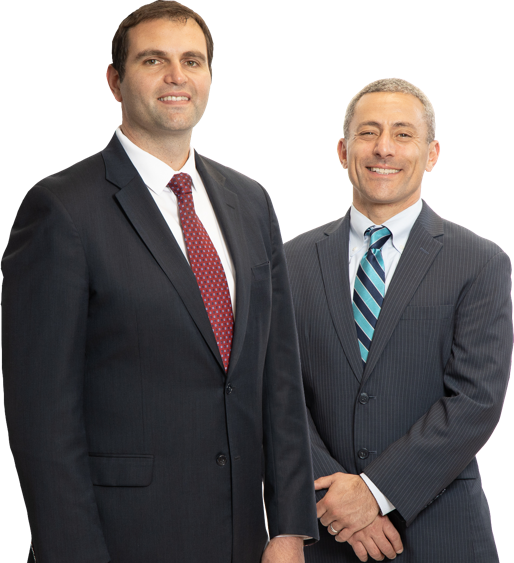 Free Case Evaluation
If you are in need of legal help, contact our attorneys at Zirkin & Schmerling Law. We will help you handle your legal matters with speed and professionalism. We truly care about our clients, and we are dedicated to providing you with the best possible representation.
To learn more, contact us today at (410) 753-4611 to get in touch with a qualified, experienced lawyer in the Bowie, MD area.
Contact Zirkin & Schmerling Law
1852 Reisterstown Road, Suite #203
Pikesville, MD 21208
CASE EVALUATION
410-753-4611