We get results. Take a look at some of our positive outcomes for clients:
Living in Dundalk, Maryland
Dundalk, Maryland is in Baltimore County and is named after Dundalk, Ireland. It's one of the earliest inner suburbs established in Baltimore in the early 1600s by Irish immigrants. In the first decades of Dundalk, it was known as a regional hub of commerce for its foundry and cast iron pipe manufacturing.
Dundalk's population is about 62,500 people, which is a fairly large population for a relatively small geographic area. Its median home value is an affordable $133,400 and its median income is $49,200.
The atmosphere in Dundalk is sparse urban/suburban with parks, restaurants, and bars. It has a large proportion of family "mom and pop" businesses, with fairly good walkability and high use of public transportation. Dundalk gets a high rating for economic and ethnic diversity.
A Vehicle Accident in Dundalk, Maryland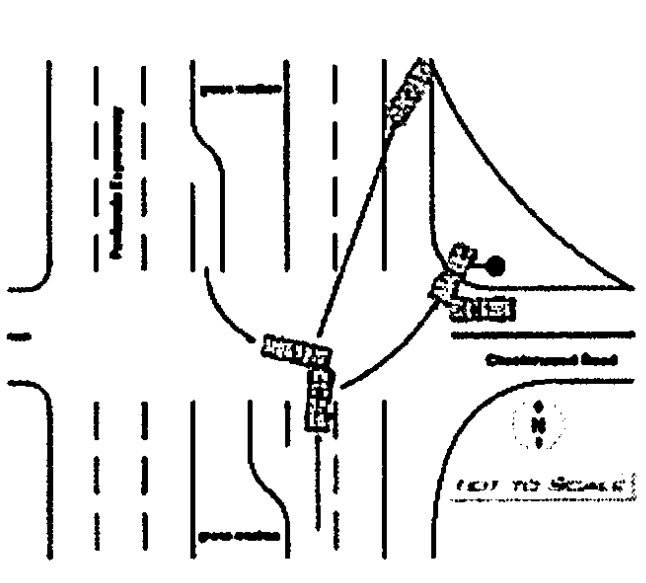 An accident with vehicle damage took place in Dundalk near the Peninsula Expressway and Chesterwood Road. The first vehicle was attempting to make a left turn from the southbound Peninsula Expressway onto eastbound Chesterwood Road. The second vehicle was traveling north on the first lane of the northbound Peninsula Expressway and a third vehicle was stopped in the westbound lane of Chesterwood Road waiting to turn left onto the southbound Peninsula Expressway.
As the first vehicle made its left turn, it collided with the second vehicle which then struck the third vehicle. The third vehicle went over the eastern curb of Peninsula Expressway, then struck a stop sign and came to rest. After the collision with the second vehicle, the first vehicle hit the eastern curb of Peninsula Expressway and came to rest. The drivers of the first vehicle and second vehicle both sustained non-life-threatening injuries and went to the hospital.
Dangerous Roadways and Intersections in Dundalk
Beware of these busy and dangerous roadways in Dundalk:
I-695
Holabird Avenue/Wise Avenue
Sollers Point Road
Merritt Boulevard
German Hill Road
Eastern Avenue
North Point Road
Lynch Road
Church Road
MD 157
If you feel like you need some legal help, contact our attorneys to schedule a free case evaluation today.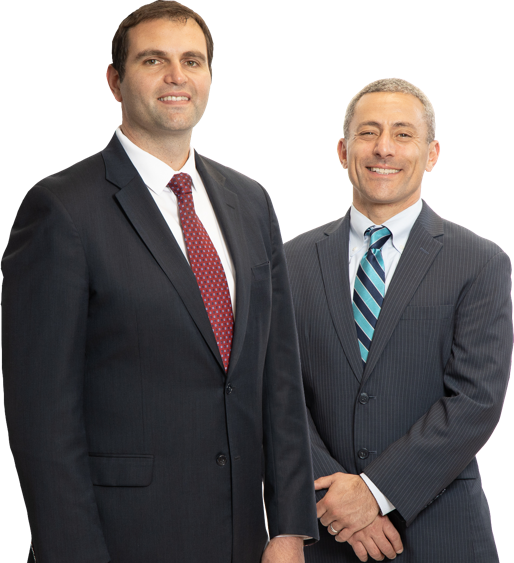 Free Case Evaluation
Dog Bite Accidents in Dundalk
Pit Bull Breaks Free and Attacks Dundalk Woman
At 10 a.m. on a Sunday morning in May, a Dundalk woman was walking her leashed labrador on Detroit Avenue. As she approached Willow Spring Road, she saw a man nearby walking his grey pit bull. The two dogs began to bark at each other, so the woman moved with her dog toward the other side of the road near a McDonald's restaurant. Suddenly, the pit bull broke from its leash and charged toward the woman and her dog.
Panicked, the woman picked up her Labrador to prevent it from being attacked. As she lifted up her dog, she felt the pit bull bite down into her upper thigh. She screamed for help. The pit bull's owner laid on top of his dog to stop the attack and told her, "Get your dog home." She limped over to the McDonald's, where someone called the police.
This frightening story comes from a Baltimore County Animal Services Affidavit of Complaint. The woman had dog bite injuries to her right upper thigh and left wrist and went by ambulance to a nearby hospital. Her dog was treated at an animal hospital for leg injuries.
The pit bull's owner was eventually cited with violations including 2-201, License Required, and 3-108, Menacing Animals. An investigation revealed that the pit bull had previously bitten someone else too. What would you do if an aggressive dog bit you? This woman struggled to hold the attacking dog's owner accountable because he didn't initially answer the door when Animal Control arrived, then moved to a different house.
After a severe dog bite, you need a Baltimore dog bite lawyer. Don't discuss your case with anyone, including the insurance company, until you speak to an experienced lawyer who can help you gather the information you'll need to hold the owner responsible and secure compensation for your dog attack injuries.
Which Types of Dundalk Cases Do You Handle?
At Zirkin & Schmerling Law, we represent clients for a wide variety of cases in and around Dundalk, Maryland, including motor vehicle accidents, criminal defense, divorce, DUI/DWI, and dog bite cases. If you need legal assistance with any of the following areas of law, please contact us for an initial free consultation.
After a car accident, a car accident attorney can help you make an insurance claim, go to court if necessary, hold the right person responsible, and get a high-value award. We're here to help you after a car accident in Dundalk.
Dog bite cases are on the rise in Maryland, including Dundalk. These bites can be severe and leave lasting damage. We urge you to contact a qualified dog bite injury attorney who can help you get your medical bills paid and recover from the attack.
After a personal injury at a Dundalk home, government building, bar, restaurant, or other business, you can sue for compensation. To get the best results, you'll need an experienced personal injury attorney to help you pursue the value of your medical bills and more.
After a severe semi-truck accident, you can hold the trucking company and their insurance company accountable with the help of a lawyer who is qualified to handle semi-truck accidents.
Arrested? Charged with a crime? Don't face a criminal charge alone. Our law office handles felonies, misdemeanors, expungement, domestic violence, theft, drug crimes, assault, and reckless endangerment. Let's find the best outcome possible after your criminal charge.
In Dundalk, a divorce and family lawyer can handle your separation, divorce, division of property, alimony, child custody, child support, or protective order. Contact us for a caring approach to family law cases.
Is your loved one being neglected or abused in a group home setting? You can take action. Contact a group home abuse and neglect attorney about seeking high-dollar compensation.
Dundalk drunk driving charges can easily end in jail time, in addition to fines and the loss of your driver's license. Take these charges seriously. A DUI/DWI lawyer can explain your options and help you seek the best outcome.
Traffic violations can build up to more serious charges, depending on your circumstances. Contact a traffic violation lawyer who can help you sort through your traffic issues and clear your good name.
After medical malpractice or a birth injury, seek the help of an experienced attorney who knows how to stand up to the big healthcare companies and their insurance carriers.
Any employer in Dundalk, Baltimore, or anywhere else must follow the law when it comes to worker's compensation. These cases can be very complex and you'll need solid legal advice.
When a loved one dies due to someone else's negligence, it could be wrongful death. You're left behind with sorrow and questions about what happened. In a wrongful death case, we'll help you get to the bottom of it and seek the compensation you deserve.
An injured Dundalk motorcyclist deserves experienced representation. With the help of a motorcycle accident attorney, you can recover the cost of your injuries, bike damage, and more.
Defamation of Character
Did someone defame you on social media or somewhere else online? Defamation of character is becoming more common due to the impact of social media. You may have a case against the person who is damaging your reputation. Talk to an attorney to discuss your situation.
Cyberbullying is on the rise here in Maryland. It's also a crime in Maryland and you can request a peace order and/or sue someone for the damages you have suffered. Seek legal counsel to understand your options.
What if I'm Not Sure Whether I Have a Case?
Unsure about your legal options? Don't know if you have a case? We encourage you to read the information on this page about Dundalk and contact us for personalized attention and schedule a free initial consultation about your situation.
Your lawyer will meet with you, ask about the details, sort through the legal matters, and present you with your options. If you decide to move forward with a case, your lawyer provides valuable assistance with a wide array of legal tasks like conducting interviews, communicating with the other side, locating documents, and handling paperwork – not to mention representing you in a court case, if necessary.
What Kind of Compensation Could I Recover?
Contact us for a consultation to get an idea of your potential damages. It's hard to say exactly what kind of compensation you could receive without knowing your specific situation. But one thing is for sure: You have the right to pursue compensation for many types of damages in Maryland, depending on the type of case and the circumstances.
Check with an attorney to see if you could receive compensation for:
Past and future medical bills
Past and future lost wages
Pain and suffering
If you feel like you need some legal help, contact our attorneys to schedule a free case evaluation today.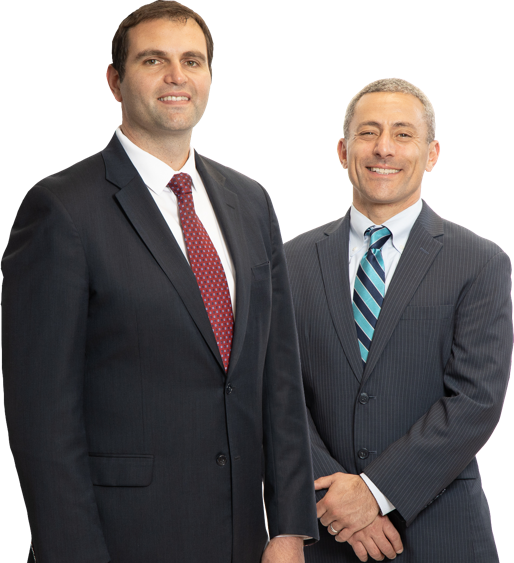 Free Case Evaluation
Will My Case Go to Court?
Here's some good news about many types of cases: Most can be resolved outside of court through an insurance arrangement or settlement. But sometimes going to court is the best way to get the compensation you deserve. It's always important to have an experienced Maryland lawyer on your side.
For a personal injury case in Dundalk, sometimes there is no need to go to court for a civil matter because a talented lawyer can help you negotiate a settlement that is accepted by both sides. In this situation, nobody goes to court, yet everyone carefully creates an agreement that resolves the situation. While a lot of civil cases settle, the insurance companies keep offering less and less on cases. Due to this, it is important to have a lawyer representing you who is familiar with trying cases in front of a judge or jury.
Many lawyers claim to handle personal injury or car accident cases but have never seen the inside of a courtroom. Before hiring a lawyer make sure you know that they are experienced in litigation. Also, the insurance companies will sometimes offer more money to law firms that go to court because the insurance company knows that the lawyer isn't just looking for a quick settlement for the client.
For a criminal case, a court appearance may be unavoidable. You'll need to present your best case to the court and a lawyer can help you show the judge that you're a respectable person who is trying to do the right thing. Sometimes, you can avoid going to court in a criminal case if your lawyer can negotiate a legal arrangement with the prosecutor.
Once again, it is important to have a lawyer with many years of experience who understands the details of trying a criminal case in front of a judge or jury. Prosecutors know the lawyers that will try a case in front of a judge or jury and the lawyers that are looking to plead their client guilty. If you have a real trial lawyer on your side that can often lead to better offers from the prosecutor's office.
For a family law case, these cases such as divorce can be complex and may involve court appearances. In some cases, you can negotiate arrangements with the other side with the help of your family law attorney and may avoid the need for a court appearance. With family law cases it is always best to avoid court if possible so you don't have to bring the children into the litigation.
Also, it helps keep your attorney fees down, but sometimes there is no choice and you have to try the case because the other side is not being reasonable. In these situations, it is crucial to have an experienced family law attorney to try your case.
For a worker's compensation case, these cases often involve an appearance in front of a workers' compensation commissioner. Make sure your lawyer has experience with worker's compensation claims like yours, right here in Dundalk and Baltimore.
Please contact us for an initial consultation about your case and we will help you understand your options and the potential outcomes involved.
Nearest Emergency Services and Local Maryland Departments Contact Information for Dundalk, Maryland
Police Department
Baltimore City Police Headquarters – (443) 263-2220
Baltimore Police Department – Eastern District – (410) 396-2525
Fire Department
Baltimore City Fire Department – (410) 396-3083
Hospitals
Johns Hopkins Hospital – (410) 955-5000
MedStar Good Samaritan Hospital – (443) 444-8000
Mercy Medical Center – (410) 332-9000
Saint Agnes Hospital – (667) 234-6000
Sinai Hospital – (410) 601-9000
University of Maryland Medical Center – (410) 328-8667
Courts
Maryland State Courts
Baltimore County Courts – (410) 887-2601
Circuit Court, Baltimore County – (410) 887-3596
Baltimore County Circuit Court – (410) 887-2139
District Court for Baltimore County – (410) 512-2000
District Court of Maryland – (410) 512-2500
If you feel like you need some legal help, contact our attorneys to schedule a free case evaluation today.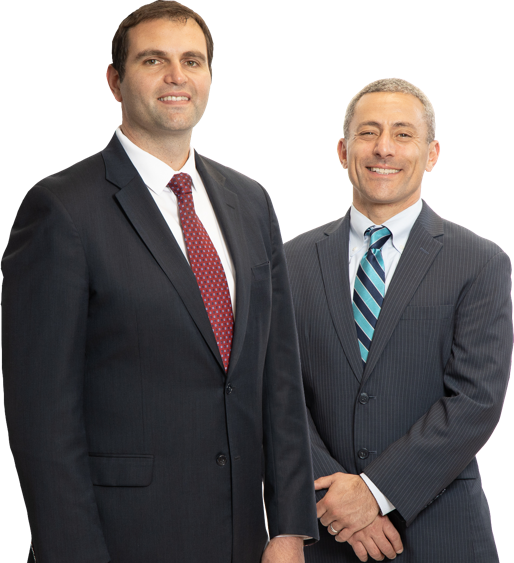 Free Case Evaluation
Zirkin & Schmerling Law will help you handle your legal matters with speed and professionalism. We truly care about our clients and we are dedicated to providing you with the best possible representation. To learn more about our legal services and how we can help you, contact us today at (410) 753-4611 to get in touch with a qualified, experienced lawyer in the Dundalk area.
Contact Zirkin & Schmerling Law
1852 Reisterstown Road, Suite #203
Pikesville, MD 21208
CASE EVALUATION
410-753-4611