PERSONAL INJURY CASE SETTLEMENT RESULTS
$3,250,000
Personal Injury Judgment
$300,000
Personal Injury Settlement
As experienced Maryland personal injury attorneys, we understand what our clients are going through and know that recovering from an accident can take many turns as you deal with insurance companies, medical providers, repair shops and any others involved.
While there is any number of damages that can be incurred in such an incident, some of the damages a Maryland personal injury lawsuit may include are:
medical bills
loss of income and future lost wages
property damage
emotional suffering and/or PTSD
physical pain and suffering
scarring and disability
funeral and burial expenses for wrongful death
other out of pocket expenses
Many Types of Personal Injuries
You may need a Maryland personal injury attorney for any number of reasons. Zirkin & Schmerling Law has attorneys that are ready to fight for you no matter what type of injury you have experienced in Maryland. Click on any of the types of accidents below to get more information about what you need to know about your injury case.
How to Choose Your Personal Injury Attorney
As you select a Maryland personal injury lawyer, ask questions about their past cases and the results they've secured for their clients. Maryland's accident and dog bite laws are highly complex, and victims aren't always the highest priority. Unfortunately, the injured person does not have the time to fully research their rights after a personal injury accident since there is a statute of limitations to file a lawsuit.
In fact, insurance attorneys will try to take advantage of your inexperience and exploit your lack of knowledge about the laws. This is why you need an experienced Maryland personal injury attorney on your side, so you are fully protected.
Experience. While an attorney of any background can defend you in court, it takes an experienced attorney to present the best case. Does the attorney have experience and familiarity specific to Maryland's tort laws and personal injury laws?
Results. A reputable attorney has a solid history of getting positive results for their clients. They should be able to present past cases and the verdicts they attained for clients involved in personal injury cases. Zirkin & Schmerling has an established reputation and proven track record.
Reputation. Referrals from outside sources speak louder than any attorney's pitch. Talk to people you know who have used various attorneys. You'll find that the name Zirkin & Schmerling Law is well-known throughout Maryland for experience and success with personal injury claims.
At Zirkin & Schmerling Law, We care about getting to know you and giving you the best possible representation. To learn more, contact us today at 410-753-4611 to get in touch with a qualified, experienced personal injury attorney in Maryland. Taking care of our clients is our top priority.
We'll start by providing an evaluation of your personal injury case entirely free of charge. We can't change the past, but we can give you excellent representation and advocacy moving forward.
If you feel like you need some legal help, contact our Personal Injury attorney to schedule a free case evaluation today.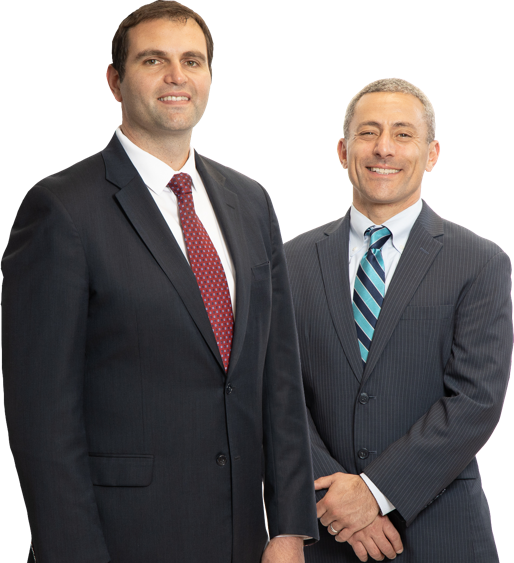 Free Personal Injury Case Evaluation
Client Testimonials
We invite you to check out our reviews from previous clients on BirdEye, Google and Facebook.
They are excellent Attorneys. I would highly recommend them. They work for you . They are nice friendly people to work with. Well worth the time driving from Rising Sun, Md to Reisterstown, Md
– Google review
Professional. Helped me with my accident case. Got me a nice settlement.
– Google review
I contacted Zirkin And Schmerling Law firm about an accident claim I needed help with. Josh and his team were wonderful to work with,very professional and were always available when I needed advice. This law firm had earned my trust and I am sure I will be using them in the future. I strongly recommend this firm.
– Google review
They are very polite. Work hard and fast to help to get your settlement. They keep you up to date with settlement.
– Facebook review
Could not have asked for a better lawyer! He did all of he research, kept in touch regularly. He was great & I would definitely choose him again!
– Facebook review
Get the Personal Injury Compensation You Deserve
Determining whether you have a case or not can be quite difficult. It is even more difficult to determine the value of your claim. To file a claim in Maryland you need to know not only personal injury laws in Maryland, but also how to present your case. You will also need to be familiar with the legal process and all of the paperwork that goes with it. Whether you have a valid accidental injury claim and how much your claim is worth will depend on several factors.
If you've been injured, make the call to Zirkin & Schmerling as quickly as possible or contact us online for a free case assessment. You deserve the best legal representation in Maryland. We're here to help you reach the best possible outcome.
Do you have more questions? Here are more answers: