DOG BITE CASE SETTLEMENT RESULTS
$500,000
Dog Bite Settlement
$300,000
Dog Bite Settlement
$260,000
Dog Bite Settlement
$200,000
Dog Bite Settlement
How Can I Choose The Best Maryland Dog Bite Attorney?
Every day, more than 9,500 people in the U.S. require hospitalization due to a dog bite and 1,000 of those victims require intensive emergency care. The average cost of their hospital treatment is more than $18,000, which is up over 103% in the past 10 years.
As you can see from the information on this page, Maryland's dog bite laws are highly complex, and victims aren't always the highest priority. Unfortunately, most people do not have the time to fully research their rights and responsibilities about dog bites.
In fact, insurance attorneys will try to take advantage of your inexperience and exploit your lack of knowledge about Maryland dog bite laws. This is why you need an experienced Maryland dog bite attorney on your side, so you are fully protected during the tumultuous time after a dog attack.
Before choosing an attorney, keep these factors in mind:
Experience. While an attorney of any background can defend you in court, it takes an experienced attorney to present the best case. Does the attorney have experience and familiarity specific to Maryland dog bite laws?
Results. A reputable attorney has a solid history of getting positive results for their clients. They should be able to present past cases and the verdicts they attained for clients involved in dog bite cases. Zirkin & Schmerling has an established reputation and proven track record.
Reputation. Referrals from outside sources speak louder than any attorney's pitch. Talk to people you know who have used various attorneys. Ask your veterinarian. Ask Animal Control officers. You'll find that the name Zirkin & Schmerling is well-known throughout Maryland for experience and success with dog bite cases.
We Get Results
If you or a loved one has been injured, you want to call a firm with an impressive track record of winning dog bite cases in the state of Maryland.
Dog Bite – $500,000 policy limit – Piece of victim's ear was bitten off by his sister's dog. Received policy limits within 90 days.
Dog Bite – $350,000 – Child attacked in trailer park. Able to make owner of trailer park responsible in settlement.
Dog Bite – $200,000 – Child was riding a bike when two dogs attacked him on the eastern shore and forced him off his bike. His mom ran over to fight off the dogs.
Dog Bite – $150,000 – Case was dismissed without prejudice by prior attorney. Zirkin and Schmerling reopened the case. The client and dog owner lived in low-income housing. We were able to make the landlord responsible.
Dog Bite – $115,000 – Victim was a mail carrier. Went to deliver mail and the dog at the house attacked.
Dog Bite – $87,500 – Clients originally had another lawyer and were told to settle for $5,000. Within one year Zirkin and Schmerling settled for nearly 20x that amount.
Other notable Dog Bite cases won: $300,000 | $300,000 | $300,000 (policy limit settlement) | $285,000 | $260,000 | $110,000 | $103,000 | $100,000 (policy limit) | $75,000 | $70,000 |
A vicious dog attack is an extremely traumatic experience, physically, emotionally and financially. Victims endure serious physical harm that can involve months of recovery and therapy. It's common to face thousands of dollars in lost wages while incurring expensive medical bills.
After the attack, you may have signs of infection that require emergency medicine or you may have lasting emotional damage that affects your mental well-being for a lifetime. This is particularly true for children, who are more likely to be severely injured in a dog attack and could develop a lifelong fear of animals.
Unfortunately, the complicated legal process that follows a dog attack often makes things even worse. Maryland's dog bite law is known for being complex and difficult to understand. Many people think that they know the law, but they are actually unaware of its intricacies and limitations.
As a victim, you may believe that just because you did nothing wrong, you will easily recover damages from the dog owner's insurance company. Unfortunately, that is not the case. You will need help from an expert Maryland dog bite attorney to protect your rights and get the compensation you deserve.
If you feel like you need some legal help, contact our Dog Bite Law attorney to schedule a free case evaluation today.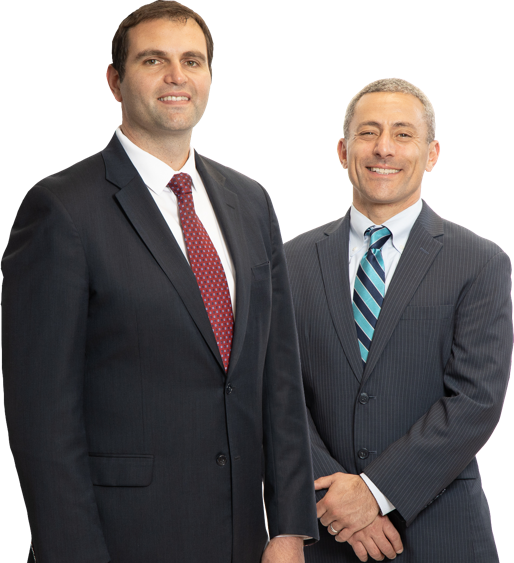 Free Case Evaluation
What Should I Do After a Dog Bite?
Although only about one in five people bitten by dogs require medical attention, the aftermath of a dog attack can be chaotic. It's hard to know what to do. You may need a rabies vaccine, antibiotics, and other medical treatments. When in doubt, get emergency medical attention immediately.
Your priorities after you get medical care are to document your injuries and contact the police and Animal Control. Contact the dog's owner to collect their insurance information, but do not speak with an insurance company or its representatives. Read more about the immediate aftermath of a dog attack here.
What to do if you are attacked by a dog:
Get medical care such as a tetanus shot and antibiotics to prevent infection.
Document your injuries and the scene with photographs, videos and written notes.
Get contact information from anyone who witnessed the incident.
Contact your local police department and animal control agency.
Contact a Maryland dog bite attorney.
It is important to ask for the advice of an attorney immediately, even if you are not sure whether you will eventually file a lawsuit. Your attorney can advise you on a wide range of legal matters, including those that relate to your medical bills, emotional distress, legal options and the hidden risks involved with certain actions like sharing details of your attack on social media.
See Frequently Asked Questions About Dog Bites in Maryland
How Can An Attorney For A Dog Bite Case Help?
After a dog attack, your attorney works as your advocate and puts the power of the law on your side. Never accept legal advice from well-meaning friends and family, because they may not be familiar with complex Maryland dog bite laws. You need an experienced Maryland dog bite lawyer who truly understands what it takes to protect your rights.
For example, many people outside the legal world aren't familiar with the 2014 legal update that states a dog owner is liable for injuries when "a dog is running at large." In such cases, it is not required for the owner to be proven negligent. This is just one example of a fine point in the law that could work to your advantage if you have the right lawyer by your side.
You may feel pressured by your insurance company, or the dog's owner's insurance company, to settle the case quickly and accept a modest payment for your injuries. But this doesn't account for the long-lasting physical, mental and financial damage you may suffer. The effects of a dog attack aren't always immediately noticeable.
Never accept any payment before discussing your options with a Maryland dog bite lawyer. Doing so could end your ability to seek the compensation you truly need to recover from the attack.
If you need legal help, contact the dog bite attorneys at Zirkin & Schmerling to schedule a free case evaluation today.
If you feel like you need some legal help, contact our Dog Bite Law attorney to schedule a free case evaluation today.
If you feel like you need some legal help, contact our Dog Bite Law attorney to schedule a free case evaluation today.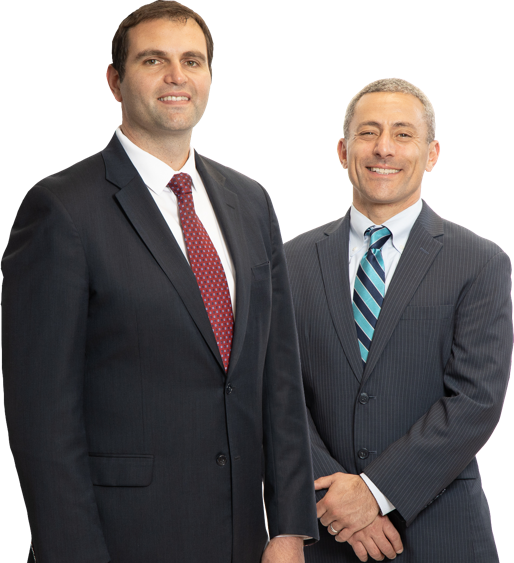 Free Case Evaluation
Who Is Liable After a Dog Bite?
You may be surprised to learn that Maryland dog bite law doesn't always hold owners liable for their dog's vicious behavior. Certain circumstances must be proven in order for the owner to be held legally and financially responsible for a dog attack.
You may be able to establish liability if you can prove that the owner showed disregard for local laws or otherwise failed to protect innocent people from their dog. In addition, if the owner should reasonably have known that their dog was dangerous for any reason – including a history of aggression – then they are strictly liable for any damage caused by their dog's actions.
Here's something important you should know: The dog's owner isn't the only person who may be held responsible for your injuries. Other people may have partial or full responsibility.
Other responsible parties may include:
A pet sitter or caretaker. This may include doggy daycare, a pet sitter or a kennel.
The parents of a minor dog owner. If the owner is under 18 years old, a legal claim can be filed against the minor's parents.
Property owners. A claim can be filed against the owners of the property or land who allowed the animal to be present.
Under certain circumstances, a landlord can be held liable for being aware of unsafe situations and not trying to correct the issue.
Wondering who should be held responsible for your injuries? Learn more.
Is My Landlord Responsible for a Dog Bite?
If you are a renter, Maryland dog bite law may hold your landlord responsible for a dog bite on their property. In most cases, you must be able to prove that the landlord knew that a dangerous dog lived on their property, could have done something about it and failed to do so.
It is a landlord's responsibility to make common areas safe, like hallways, the laundry room, a pool area or meeting spaces. But landlord liability is not restricted to common areas. If the landlord knew a dangerous situation was on the premises and it can be proven that they had the opportunity to intervene and did not, they may be held liable for your injuries. A negligent landlord who turns a blind eye to dangers on their property may be held financially responsible for failing to protect you.
For more information about landlord liability, read our full article on the topic.
If you feel like you need some legal help, contact our Dog Bite Law attorney to schedule a free case evaluation today.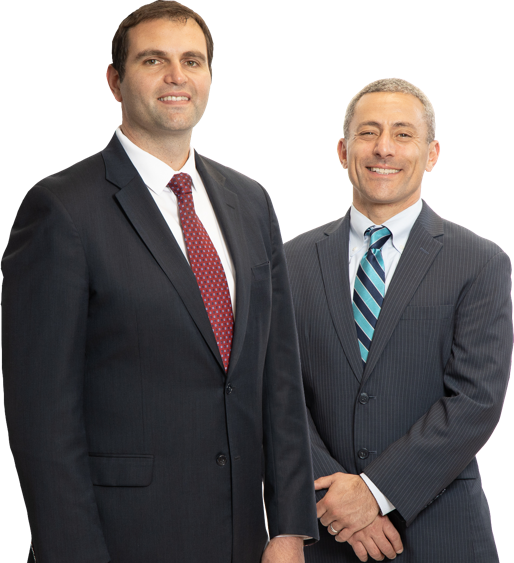 Free Case Evaluation
Does Breed Matter In Dog Bite Cases?
If you are bitten by a certain breed of dog, like a pit bull or German shepherd, you may wonder if there are any laws on the books about owning a specific dog breed. Many people mistakenly believe that a dog is automatically considered vicious due to certain breeds.
This is no longer the case. Since 2014, Maryland has operated according to "breed neutrality," meaning that no breed of dog is automatically considered dangerous. Although owners must prove that they did not know their dog was violent, a dog's breed is irrelevant.
In fact, Maryland dog bite laws now address other matters beyond the dog's breed and whether it has bitten someone. The focus is more on the circumstances involved in the situation and the damage done. For example, the law now covers injuries like a dog knocking someone down to the ground or knocking them into something dangerous.
To familiarize yourself with the current Maryland laws regarding dog breeds, dog bites, and responsibility, read more here.
What Is Considered A Dog Bite in Maryland?
In Maryland, a dog bite case is considered any bite or injury caused by a dog. This includes a bite from a dog or a case where a person is knocked down by a dog and suffers injuries. The bite itself does not have to be considered "severe" for a case to be filed.
Children are the most vulnerable dog attack victims because their small size makes it easier for a vicious dog to do serious damage quickly. They may also have lasting emotional scars from the attack.
Dogs are also common dog bite victims, so a person doesn't have to be involved in the attack in order for you to sue. Under the law, your dog is your personal property. If another dog bites your dog, you may be able to sue the owner for the veterinary bills you incurred.
If a dog is running loose, generally the owner of the dog is liable for damages. Make sure to make note of how the event occurred and where the victim and the attacking dog were standing. Thoroughly document the area with photos and record any input from any witnesses, along with their contact information.
If you feel like you need some legal help, contact our Dog Bite Law attorney to schedule a free case evaluation today.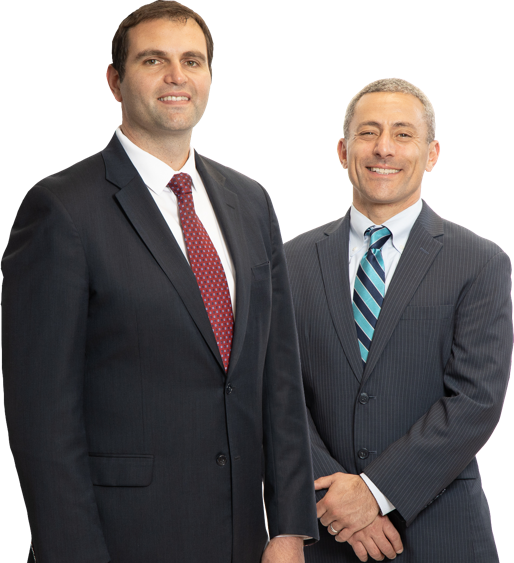 Free Case Evaluation
What Are The Most Common Types of Injuries From A Dog Bite?
The most common injuries from a dog bite include lacerations and broken bones. These may come directly from the bite or they may be the result of being knocked down during the attack.
The age of the victim may determine the recovery rate and scar tissue. Older adults, for example, may be at a higher disposition to suffer broken bones as compared to younger adults. Either way, there can be emotional damage that lasts a very long time after the attack or becomes a lifelong struggle for the victim.
Abrasions. Superficial injuries such as scrapes may not involve heavy bleeding, but they can expose you to infection. Any abrasion can result in scarring and severe abrasions may need antibiotic ointments, sterile bandage coverage and possible intervention from a plastic surgeon.
Laceration. Lacerations are deep cuts or tears in the skin that usually include bleeding and require emergency care. The victim may need stitches, physical therapy and/or plastic surgery to address lacerations.
Puncture. Puncture wounds occur when the dog's teeth pierce the skin. On the surface, they may not appear to be severe, but they can involve deep damage inside the body plus infection, internal bleeding or even damage to the body's organs.
Infection. A dog's mouth contains many types of bacteria and germs that can contaminate a dog bite wound. About 10 to 15% of dog bites lead to infections and can cause complications like fever, pain and persistent wounds that are difficult to heal.
Rabies. There are about 50,000 deaths a year worldwide due to rabies, which is an infectious disease that comes from animal bites. The dog's owner should be able to provide its vaccination history, or if the dog's owner is unknown you can work with Animal Control or the local police to track down this information.
Tetanus. Tetanus isn't as common as other infections from dog bites but it's quite serious for the victim. A medical professional can provide guidance about tetanus after a dog bite.
Crushing injuries. Typically occurring in incidents involving large dogs, a crushing event may result in broken or fractured bones. Crushing injuries aren't always visible from the outside and you will need a medical evaluation to determine the extent of the damage.
Avulsion. Avulsion refers to the tearing of skin or tissue away from the body. This is a serious injury that can involve months of healing time.
Scarring. Scarring may occur directly from the dog bite or it may occur due to procedures the victim undergoes after the attack. Scars are often visible for a long period after the attack and may cause a permanent change to the victim's appearance.
Nerve Damage. Depending on the location and depth of the wound, it is possible to experience permanent or temporary nerve damage. This can be a life-altering effect of a dog bite.
Death. In the past 15 years, more than 470 Americans have died due to dog attacks.
If you feel like you need some legal help, contact our Dog Bite Law attorney to schedule a free case evaluation today.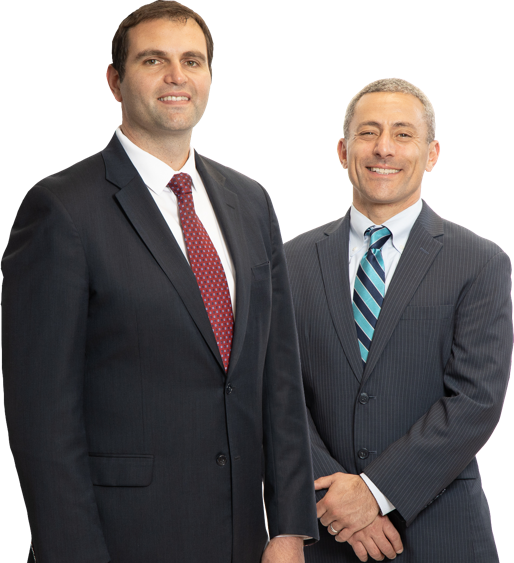 Free Case Evaluation
What Is The Value of My Dog Bite Case?
There is no single answer to this question since every case is unique and every judge or jury approaches their decision from a different perspective. However, a few important variables tend to show up in every dog bite case.
Maryland dog bite law recognizes economic damages like medical bills or wages you have lost as a result of the attack. The court will also take non-economic factors, such as pain and suffering, into account.
Economic damages – You may be awarded medical costs, lost wages and other costs related specifically to the dog bite injury. Retain your receipts, bills, credit card statements and wage records.
Non-economic damages – You may be awarded compensation for your pain and suffering, plus the damage to the quality of your life since the injury.
Punitive damages – Although these are less common, punitive damages may occur if the dog owner was reckless. An example of recklessness might be training a dog to fight and having that dog present with children or situations where harm could come to others.
For more information about the worth of your dog bite case, please read this detailed analysis.
Are There Any Limits to Damages?
There are no restrictions in Maryland for economic damages. According to Maryland law, "fair, reasonable and necessarily incurred" economic damages can be awarded, including medical bills, future medical needs and lost wages. However, there is a cap for non-economic damages, which is adjusted yearly for the cost of living.
Who Pays For Injuries?
Your health insurance may cover your medical bills but you can request reimbursement for these costs. In Maryland, some homeowner's and renter's insurance policies cover strict liability and negligence. These are generally broad policies that may even cover injuries if the dog is not on the homeowner's property.
Maryland insurance claims average $30,500 per claim and the United States spends roughly $1 billion a year in medical costs from animal attacks. If the cost of your expenses exceeds a policy's limit, the dog's owner may be asked to pay the difference.
Keep in mind that the owner is not required to disclose their coverage information to you. It will, however, be uncovered during the proceedings of a legal case. This is why it's important to have a dog bite lawyer's help after a dog attack.
Remember, accepting payment from an insurance company can negate your ability to file a lawsuit later. Contact Zirkin & Schmerling Law before negotiating with an insurance company, signing anything or accepting any reimbursement for your injuries.
What are the Most Common Dog Bite Situations?
Most dog bites occur during regular daily activity and involve dogs of all sizes, breeds and temperaments. Bites are most likely to come from a dog known to the person. Adults with two or more dogs in the house are five times more likely to be bitten.
After their dog attacks someone or attacks another dog, it's very common for the owner to say things like, "My dog is always friendly" or "My dog has never attacked anyone." Sometimes dog owners just can't imagine that their dog would bite, or they outright refuse to believe it.
Facts about dog bites:
More than 5 million people are bitten by dogs each year
800,000 receive medical attention for dog bites
1 in 5 people bitten by dogs require urgent medical attention
$1 billion is spent each year on medical costs in the U.S.
There is a 1 in 112,400 chance of dying from a dog attack
Risky Situations That May Result in a Dog Bite
Most dog bites, according to the CDC, occur during everyday activity. They may occur in public spaces, on private property, in dog parks and at the veterinarian's office. It can be hard to avoid a dog bite if a dog runs up to you, knocks you over or confines you to a small space.
Look for body language or signs of aggressiveness before approaching a dog. Risky situations may include: a dog on its own with no owner, a sleeping or eating dog, a sick or injured dog, a dog playing with a toy or a barking or growling dog. But remember, dogs sometimes bite unexpectedly. We can't know what's happening in a dog's mind.
Tips to Prevent Dog Bites for Children
Children are highly likely to be injured by dogs. More than 50% of dog bite victims are children.
Safety tips for children:
Ask an adult's permission before approaching any dog.
Never try to pet a dog through a fence or in a car.
If a loose dog runs towards or near a child, the child should not scream or run away from it.
If knocked down by a dog, the child should curl up in a ball with knees tucked in.
Never try to outrun a dog.
Dog Owners: Protect Yourself From The Risk of Dog Bites
As a responsible dog owner, you can protect yourself and your pet from the risk of dog bites. Never allow your dog to run loose in the community or you could be held liable for their actions if they harm a person or another dog. Follow all local pet ordinances, including leash laws.
Dog Liability Insurance – Consider dog liability insurance if you have a dog breed that is commonly excluded from insurance policies, want to supplement your home insurance coverage or if your dog has a history of biting.
Consider the Breed and Home Environment – If you're considering getting a dog, it's a good idea to carefully choose the type of dog and match it to the environment. Keep in mind:
Certain breeds are more likely to bite and are more likely to be excluded from insurance policies. However, Maryland is a "breed-neutral" state, which means the breed of the dog isn't necessarily relevant in a lawsuit.
Observe the dog's behavior around children and other pets.
Give the dog socialization opportunities to familiarize them with appropriate behavior.
Reducing the Risk of a Dog Bite – Once you've properly selected the right dog for your family, home and environment:
Socialize your dog by introducing it to people and other pets.
Consider investing in professional training and socialization sessions to encourage good behavior from your dog.
Most Damaging Dog Bites – A few specific dogs have strong bites, measured in pounds per square inch (PSI). The top five dogs with the strongest bites include:
Kangal – 743 PSI
American Bandogge – 731 PSI
Cane Corso – 700 PSI
Dogue De Bordeaux – 556 PSI
Tosa Inu – 556 PSI
The most the human body can withstand is about 50 PSI if brought on suddenly. However, gradual pressure can be withstood up to 400 PSI. While the strength of a dog's bite isn't crucial in determining liability in a dog bite case, it is helpful as information for a dog owner to consider.
If you feel like you need some legal help, contact our Dog Bite Law attorney to schedule a free case evaluation today.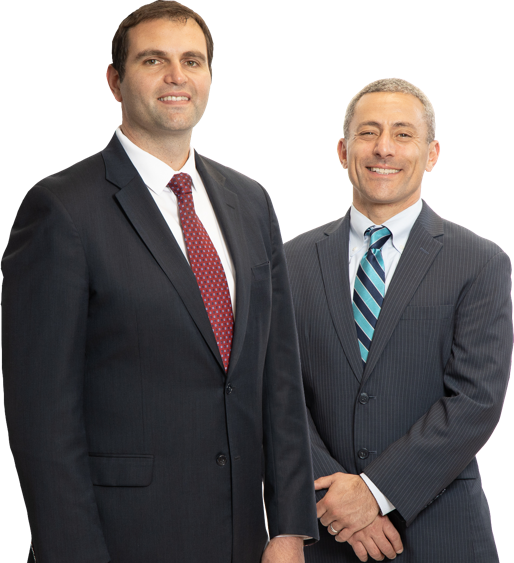 Free Case Evaluation
What Happens to the Dog if a Claim is Filed?
You can't necessarily control what happens to the dog after a dog bite. The authorities involved will follow laws enacted by the state of Maryland and your county, all of which are intended to protect the public from harm.
A civil lawsuit does not determine the outcome of the dog and is primarily focused on the injury event, its costs and damages. As the victim, you can file a claim and contact Animal Control to establish a recorded history of the animal's behavior. The lawsuit itself also helps to document the dangerous event and warn against future possibilities.
County regulations vary, but Animal Control may require that in the future the owner uses a muzzle when the dog is in public or that the dog undergoes training. These decisions are separate from the dog bite lawsuit.
If the dog is being brought before a local hearing board for a vicious dog hearing, we strongly recommend that you bring an attorney with you. Statements made in the hearing may help or hurt your own lawsuit. Read more about vicious dog hearings here.
What Is The Maryland Dog Bite Injury Law?
Maryland Dog Bite Law says that dog owners have a responsibility to the public to make sure that the dog is not dangerous. However, the circumstances of the incident do matter. In a dog bite injury case, liability can be determined under strict liability and negligence.
Statutory Strict Liability – Maryland follows Statutory Strict Liability, meaning no negligence or fault on behalf of the owner must be shown in order to presume no guilt. Strict liability is not limited to the owner whose dog has a history of biting, although that does help strengthen a case. The owner is expected to know if their dog has a propensity toward harm or aggressiveness.
Negligence – Even if a dog has never bitten a person or attacked another animal, Maryland law stipulates that the dog owner is responsible for controlling and supervising their dog. For example, a dog owner that purposely trained the dog to fight could be held responsible. This also applies in cases when a dog is neglected or abused. The level of control that a dog owner is expected to exert is subject to the propensity of the dog and the owner's appropriate understanding.
Negligence Per Se or Leash Laws – If the state, county or city has laws requiring dogs to be on a leash, or if they're prohibited from entering certain areas, those laws must be obeyed. Violation of such laws can result in liability in the case of a dog bite incident.
Premises Liability – Dog bites often occur on private property. This makes most cases more complex as the victim willfully entered the property, however, there is an understanding that if invited, the owner does not believe that the dog would cause harm. Trespassing or criminal activity negates liability and reduces your chance at a claim.
One-Bite Rule – Maryland, unlike some other states, no longer has a "one-bite rule." Changed in 2014 for statutory strict liability, this rule states that an owner who provides reasonable care and measures to control the dog is not liable for an attack, particularly if the dog has no prior history of attacks towards people or animals.
Will the Dog's Owner Face Criminal Charges?
In general, a dog owner would face criminal charges if their dog has been classified as a "dangerous dog" due to a previous incident but they failed to follow through on their requirements afterward. If a dog or owner with a dangerous dog violates one of the requirements – like keeping the dog on their own property and using a muzzle or restraint when off the property – the owner may be charged with a misdemeanor.
A "dangerous dog" is classified as a dog that has killed or inflicted severe injury, or a dog that was previously classified as a "potentially dangerous" dog but then bit, killed or injured a person or animal. The state or local prosecutor may file criminal charges and penalties can include imprisonment or fines.
If you feel like you need some legal help, contact our Dog Bite Law attorney to schedule a free case evaluation today.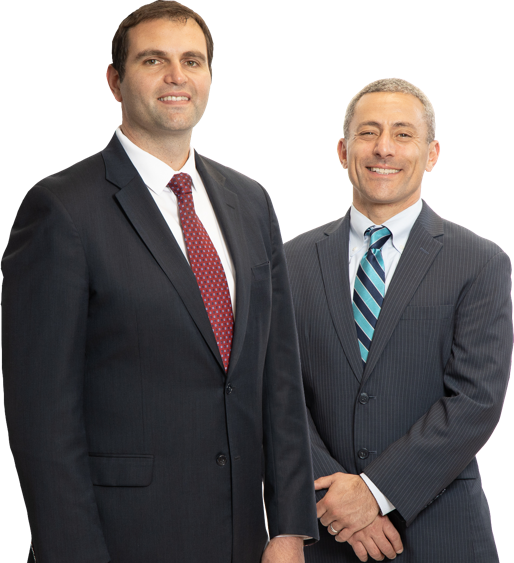 Free Case Evaluation
Is it Possible That I Wouldn't Receive Compensation?
Compensation can't be guaranteed after a dog attack. While the dog owner and/or landlord are responsible for most situations according to Maryland dog bite law, there are a few situations where the dog bite victim may not be able to recover compensation.
The dog's owner is not liable if the injured person was:
Trespassing or attempting to trespass on to the property where the dog was located
Committing or attempting to commit a crime on the property
Committing or attempting to commit a crime against another person
Purposefully provoking, abusing, teasing or tormenting the dog
Exceptions: A victim four years or younger cannot be named guilty of negligence under any circumstances. A victim of five years or older can only be negligent if they failed to take actions reasonable for a person of similar age, intelligence and experience under similar situations. Also, regardless of age, if a dog owner invites you to the property or to interact with the dog, it is generally reasonable to believe that the dog is safe.
How Long Do You Have to File a Dog Bite Case?
The statute of limitations in Maryland for a personal injury is up to three years. The clock starts ticking the day the dog bite occurs. If you fail to bring a lawsuit within that three-year period, you likely won't be able to recover fees and costs resulting from the injury.
However, there is an exception to this Maryland rule. Victims who are children at the time of the dog bite have three years past their 18th birthday, or up to the age of 21, to file a suit.
Read more about claiming a lawsuit here.
Have More Questions About Dog Bite Cases? We Have Answers.
If you have a question that hasn't been answered here, check out our extensive Maryland dog bite FAQ. Find answers to your pressing questions about how to keep yourself safe after a dog attack, how to protect your rights, and how to avoid a few common mistakes.
Learn More About Maryland Dog Bite Law
Need more help? Need personalized advice about your dog bite situation? Speaking with an experienced Maryland dog bite attorney can ease your mind and help you determine a solid, practical path forward. If you suffer from a dog attack call 410-753-4611 to get advice from one of our expert dog bite attorneys.
If you feel like you need some legal help, contact our Dog Bite Law attorney to schedule a free case evaluation today.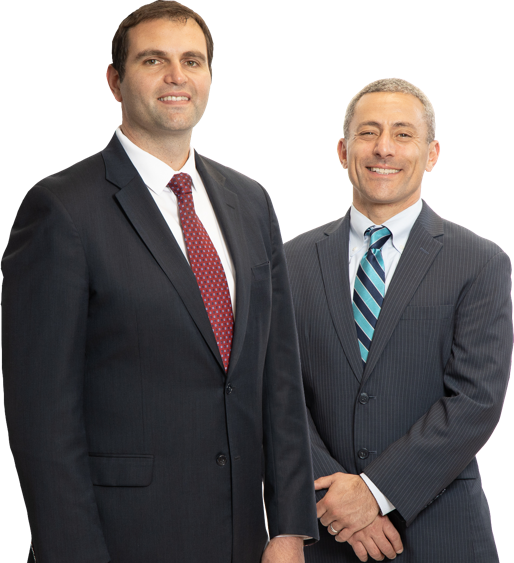 Free Case Evaluation
Do you have more questions? Here are more answers: