SLIP AND FALL CASE SETTLEMENT RESULTS
$120,000
Slip and Fall Settlement
$105,000
Slip and Fall Settlement
$70,000
Slip and Fall Settlement
Almost all of us slip and fall at some point in our lives. Not all falls are serious enough to seek medical attention, but 1 in 5 falls come with severe injuries like broken bones, deep lacerations, or even brain damage.
Falls account for the majority of all U.S. emergency room visits and are the most common cause of traumatic brain injuries in the nation. And for older adults, fall death rates have risen 30% since 2007 – presumably because today's older adults tend to be more active and thus more at risk of deadly falls in a variety of situations.
But anyone of any age can trip, slip, stumble, and fall. Millions of falls happen every year! After it happens to you, your priority should be to seek medical attention and start the road to healing. Afterward, you may begin to wonder whether you can take legal action against someone who caused your fall.
What if your landlord refused to fix the crumbling stairwell where you tripped? What if a store's dark, unlit parking lot was full of potholes and you fell and broke your hip? Do you have a case for compensation?
Zirkin & Schmerling Law created this guide to explain the legal aspects of slip-and-fall injuries in Maryland. We invite you to read the information on this page and contact us for an initial consultation about your specific situation.
How Do I Choose a Maryland Attorney to Help With My Slip and Fall Case?
Choosing an attorney is an important part of the process. You need an attorney who will listen carefully and help you understand your options after a slip and fall accident. They must have a thorough knowledge of Maryland's personal injury laws, plus the perseverance to pursue an insurance claim, settlement, or court appearance if it comes to that.
Consider these factors:
Experience. There's no second chance in a situation like this, so it must be handled correctly. Your attorney's level of knowledge and experience could impact your ability to secure compensation after a slip and fall accident. Make sure your attorney has many years of experience handling cases like yours. In addition, you should make sure that your attorney has experience trying cases like this. It is easy to settle a case and many cases do settle; however, more often in today's world the insurance companies are making cases go to trial to get fair value. If an attorney can't remember the last time, they tried a case then they probably aren't the right lawyer for you.
Results. You want to make sure that you get what you deserve. Zirkin & Schmerling Law has a proven track record in slip and fall cases. See for yourself in our testimonials from clients.
Reputation. Your attorney must have a stellar reputation within Maryland's legal community and beyond. The insurance company should see a law firm's name and realize you mean business. Make sure your lawyer has a strong reputation for getting positive outcomes in slip and fall cases.
We Get Results
We invite you to view our results page and see for yourself that Zirkin & Schmerling Law gets results in a wide variety of personal injury cases. Here are some examples.
$350,000 for an Injured Patron at a Hotel
While taking a shower at a hotel in Montgomery County, Maryland, the ceiling in the bathroom collapsed hitting our client in the head. The hotel originally denied the claim and offered our client one free night at the hotel. After extensive discovery in litigaiton, Zirkin and Schmerling was able to prove that the hotel was aware of pipe issues that could cause leaks, which ultimately caused the ceiling to fall.
$120,000 for an Injured Restaurant Patron
When a Maryland restaurant patron fell outside the restaurant and suffered an ankle injury, the insurance company initially denied the claim. There was a total denial of any knowledge of the defect in the cement, which left the injured restaurant visitor without compensation.
However, the team at Zirkin & Schmerling Law put hard work into pursuing the claim and discovered evidence that there was prior knowledge of the defect in the cement, despite the denials. Ultimately, this client secured $120,000 with the help of our law office.
$105,000 for a Person Picking Up Food
In Baltimore City, Maryland, a person was walking in the city to pick up food that was waiting for them. The client slipped on a raised portion of the sidewalk and was injured. Zirkin & Schmerling Law started an extensive discovery process that revealed important evidence that led to a $105,000 result.
This is a case that shows the value of hiring a slip and fall lawyer after this kind of accident. Your lawyer may be able to gather evidence that a business owner or government entity allowed known hazards to persist. There may even be evidence of failed safety inspections. Your lawyer can help you get to the bottom of it and strengthen your case.
If you feel like you need some legal help, contact our Truck Accident Law attorney to schedule a free case evaluation today.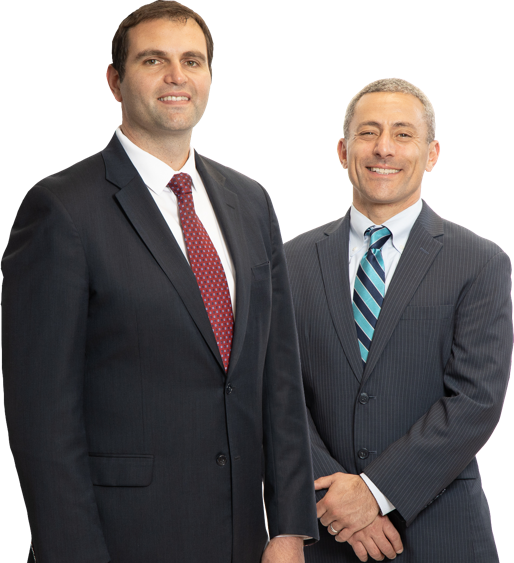 Free Case Evaluation
What Exactly is a Slip and Fall Accident?
A slip and fall accident is a type of personal injury that occurs when someone trips, slips, or stumbles and falls to the ground or onto another object/surface. If there is no clear cause, or if the fall was the person's own fault, there's not usually a personal injury claim involved.
However, sometimes the slip and fall occurs due to hazardous conditions that aren't the fault of the injured victim and may involve premises liability. Perhaps there was no lighting in a dark stairwell of an apartment complex. Maybe there was greasy residue all over the grocery store floor. As an injured person, you may be able to show that the property owner/manager was at fault for not maintaining a safe environment.
To do so, you'll have to make a claim against the insurance company, go after the property owner individually, and/or pursue a settlement or go to court. It depends upon how the other party reacts and whether you are able to come to an acceptable resolution for both sides.
How Does a Lawyer Help With a Slip and Fall Accident?
Slip and fall cases can be much more complex than they initially appear. If you trip over an obvious hazard and are severely injured, it might seem clear-cut to you that the property owner should pay for your medical bills. However, property owners and their insurance companies frequently fight these claims.
This is why you need a lawyer to help you make a solid case for high-value compensation. An experienced slip and fall lawyer knows the tactics insurance companies try to use to avoid claims like these. Your lawyer is trained to seek out and present evidence that supports your case, like safety reports, public information, news reports, witnesses, and experts who can provide testimony.
When the other side sees you have an experienced lawyer by your side, they may suddenly become a whole lot more reasonable. They realize you're taking this seriously and this situation will not just magically go away. This can lead to higher compensation that covers your medical bills and perhaps other costs, helping you get back to normal after your accident.
Who is Liable for My Slip and Fall Injuries?
No single person or organization is automatically responsible for compensating you for your slip and fall injury. Your health insurance may cover some of your medical bills but you can also request reimbursement for these costs from a negligent property owner.
Some homeowner's and renter's insurance policies cover issues like sidewalk liability and public walkways. However, these are generally broad policies that may or may not cover the specific situation you encountered when you were injured.
The location of your injury is vitally important in determining liability in your case. If you fell on Baltimore city government property, for example, you'd have to pursue the city for compensation. The city certainly has its own legal representation, so you'll want to have your own lawyer fighting side-by-side with you on a claim like this.
If you were injured on a Maryland homeowner's property – like a friend's or relative's home – you may need to pursue their homeowner's insurance or sue them individually. It's not always pleasant to deal with a situation like this, so a lawyer can serve as a buffer who handles the legal details and prevents ill will between you and your friend or family member.
If you're a renter, your landlord and/or property manager may be involved. Your lawyer can help you gather a pile of evidence that shows the landlord knew or should have known about the hazard that contributed to your injury.
What if Someone is Blaming Me for My Own Injuries?
Don't be surprised if the property owner or insurance company tries to put the blame on you. They may say you weren't paying attention or should have been more careful. They may even question your character or suggest you're filing a claim frivolously.
This sometimes occurs because Maryland is a contributory negligence state, which means if they can prove you contributed to your own injury you are barred from receiving compensation. Still, this doesn't automatically release them from legal liability. Slipand fall cases are all about establishing the facts.
If the other party tries to debate and blame you, stay calm and don't get drawn into an argument about it. Contact your lawyer and explain that the other side is blaming you for your injuries. An experienced lawyer knows how to handle this.
For example, your lawyer may be able to gather city safety inspections that show the landlord failed to address things that were previously noted in the inspection. Maybe there's a neighbor who witnessed the incident or even caught it on their security camera.
A good slip and fall lawyer will brainstorm lots of possibilities, seek evidence, and then bring the most compelling evidence together to support your claim. This stops the blame game and starts a negotiation for compensation – and your lawyer handles the legal details while you recover from your injuries.
If you feel like you need some legal help, contact our Truck Accident Law attorney to schedule a free case evaluation today.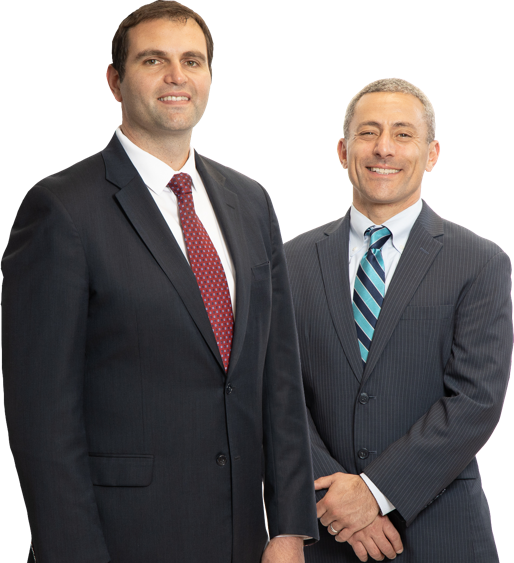 Free Case Evaluation
What is the Value of My Slip and Fall Case?
There is no single answer to this question since every case is unique. Every settlement negotiation follows its own back-and-forth path, and every judge or jury approaches their decision from a different perspective.
Your medical bills and lost wages will be an important part of establishing the value of your case in terms of economic damages. It is important to be able to prove these damages. Often you will need to hire an expert for this.
In terms of non-economic damages, you should look for compensation for pain and suffering. . For example, if you have a permanent injury or are not able to return to the same job those are important factors in determing pain and suffering.
An experienced attorney knows how to look for incremental evidence of damages to add value to your case and create a higher total value. Your lawyer is there to support your side and help you get the best outcome possible. Contact Zirkin & Schmerling Law for a consultation about the potential value of your case.
How Long Do I Have to Start My Slip and Fall Case?
Act quickly to prevent missing the time limit for slip and fall cases in Maryland. The statute of limitations calls for a three-year time limit for making a claim. After this strict deadline passes, it is very unlikely that you could make a claim unless there were extraordinary circumstances. If you have a claim against a municipality or the State of Maryland you have one year to put them on notice properly. If you fail to meet this notice requirement you can be barred from bringing the case.
It is important to not wait if you are thinking about hiring an attorney. Keep in mind that an attorney can help make sure that you are getting the treatment that you need. In addition, a slip and fall case usually has a fair amount of investigative work that needs to be done. In those cases, timing is extremely important. For example, if we want to interview witnesses, we need to speak to them immediately and get them on the record as to what happened before their memory fades or before they move out of town.
The faster you start your claim, the faster you may be able to receive compensation. This minimizes the impact of the accident on your life and helps prevent your finances from spinning out of control over an accident that wasn't your fault.
Have More Questions About a Slip and Fall? We Have Answers.
If you have a question that hasn't been answered here, contact Zirkin & Schmerling Law for a consultation that provides more details about your situation. We understand that a slip and fall accident can be confusing and that you may not know a lot about Maryland law.
Speaking with an experienced Maryland slip and fall attorney can ease your mind and help you determine a solid, practical path forward. After your slip and fall injury, call 410-753-4611 to start a helpful conversation about your options. We're here to help you.
Contact Zirkin & Schmerling Law:
CASE EVALUATION
(410) 753-4611
If you feel like you need some legal help, contact our Truck Accident Law attorney to schedule a free case evaluation today.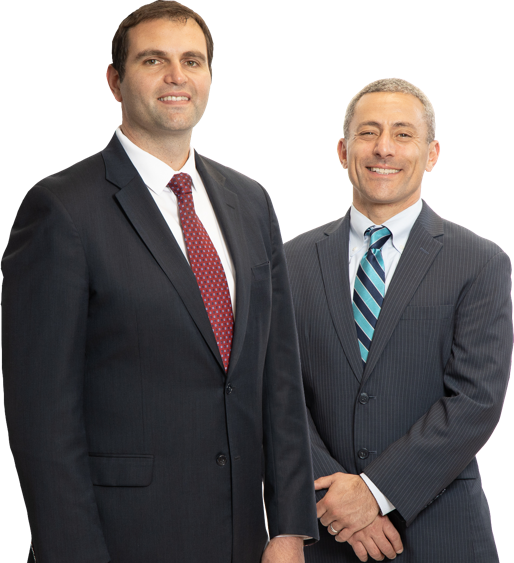 Free Case Evaluation