Has a workplace accident left you disabled and unable to provide for your family? Has an occupational illness brought about by your work ruined your health and racked up thousands in medical bills? You need a trustworthy, knowledgeable advocate who can argue your case and win you the compensation you deserve. Read this article to understand your employment rights, learn more about the benefits you may be eligible to receive, and contact a workers' compensation lawyer in Maryland.
Need Help From an Experienced Work Comp Attorney?
The skilled litigation team at Zirkin and Schmerling Law has years of practice advocating for workers' rights in court. These cases are often extended, complicated, and messy. We have the experience and legal knowledge to guide you through each step of the process.
We will work with you to investigate the incident, collect evidence of the injuries you have incurred, compile pertinent medical records, and guide you through the claims and appeals process if necessary. If you're looking to hire a workers' compensation lawyer in Maryland, please contact our office at 410-753-4611 for a free consultation.
Understand Workers Compensation Law
Maryland workers' compensation laws allow employees who have suffered injuries and occupational disease on the job to receive compensation for their suffering. This compensation can cover a variety of costs, from loss of wages and ongoing therapeutic expenses to medication costs and emergency medical spending. While these laws provide valuable protection for Maryland workers, many people are simply not aware of their rights as employees.
Although workers' compensation laws are designed to protect workers who have been injured or made ill at work, some businesses are more concerned with protecting their bottom line than caring for their employees. After an accident or occupational disease, your employer and their insurance company may try to deny that your injury occurred at work or that poor working conditions were to blame. At Zirkin and Schmerling, we work hard to keep clients informed of their legal rights and defend them against any unfair accusations.
If you feel like you need some legal help, contact our Workers Compensation Law attorney to schedule a free case evaluation today.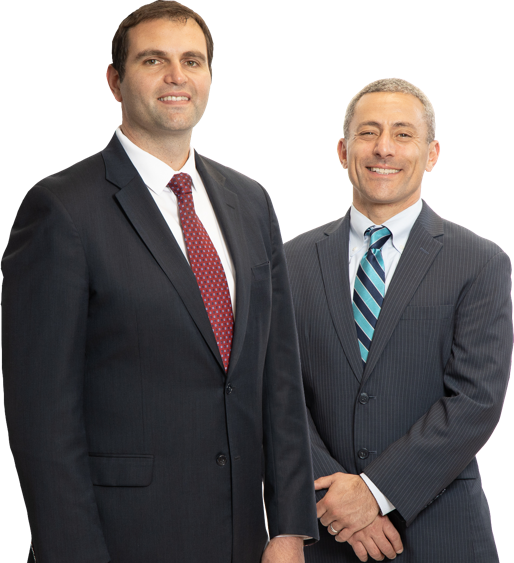 Free Case Evaluation
After a workplace injury, your primary concern should be to seek the medical care and attention that you need to recover. Feel free to choose the provider that you believe will offer the best care. Under Maryland law, your employer and their insurance provider cannot mandate that you visit a particular physician or hospital.
You should also alert your employer about the injury or illness as quickly as possible. Let them know when and where the injury occurred, how it happened, and what treatment you are pursuing. Your next step is to contact a workers' compensation lawyer in Maryland as quickly as possible. To protect your legal rights you will need to file a claim with the Maryland Workers Compensation Commission as soon as possible. These filings are subject to very strict time limits, so it is crucial that you contact a workers' compensation lawyer in Maryland as quickly as possible.
Find A Workers Compensation Lawyer In Maryland
It is important to understand that not all "on the job" injuries or illnesses are eligible for workers' compensation benefits. According to Maryland statute, the injury must have been caused by "accidental personal injury arising out of and in the course of employment" in order to qualify for coverage. Some other workers, such as independent contractors, may not be eligible because they are not technically an employee. Here are a few of the conditions under which Maryland law offers to injured workers:
Temporary Total Disability Benefits: If an employee has been so seriously injured that they are unable to return to work, then they may be eligible to receive extensive coverage for lost wages.
Temporary Partial Disability Benefits: If an employee's injuries prevent them from working full time or performing all of their work duties, then their employer may be required to pay half of the difference between their current wage and their average weekly wage.
Permanent Total Disability Benefits: When an employee has lost the ability to perform any work because of injuries at work the employee will be entitled to lifetime payment of wage benefits.
Permanent Partial Disability Benefits: Even if an illness or injury does not incapacitate the employee from all employment, those resulting in some type of permanent disability may require weekly compensation paid to the employee for weeks, months, or years.
Hospitalization Benefits: In the event of an occupational or accidental injury, employees may be able to claim surgical and hospital expenses, medication costs, and the cost of prosthetics and other disability apparatus.
An experienced workers compensation lawyer in Maryland can help you investigate the circumstances of your injury, collect evidence of the incident, review medical records, and evaluate your claim. We can guide you through the entire journey, from filing your initial claim to arguing for an appeal. Contact our office of work accident attorneys for a free consultation at 410-753-4611.
Do you have more questions? Here are more answers: