Fresh Food Relief
Zirkin and Schmerling is excited to partner with the Bradley and Nikki Bozeman Foundation on this event, serving much needed fresh meals to members of our community.
Brandon Copeland's Beyond the Basics Celebrity Basketball Game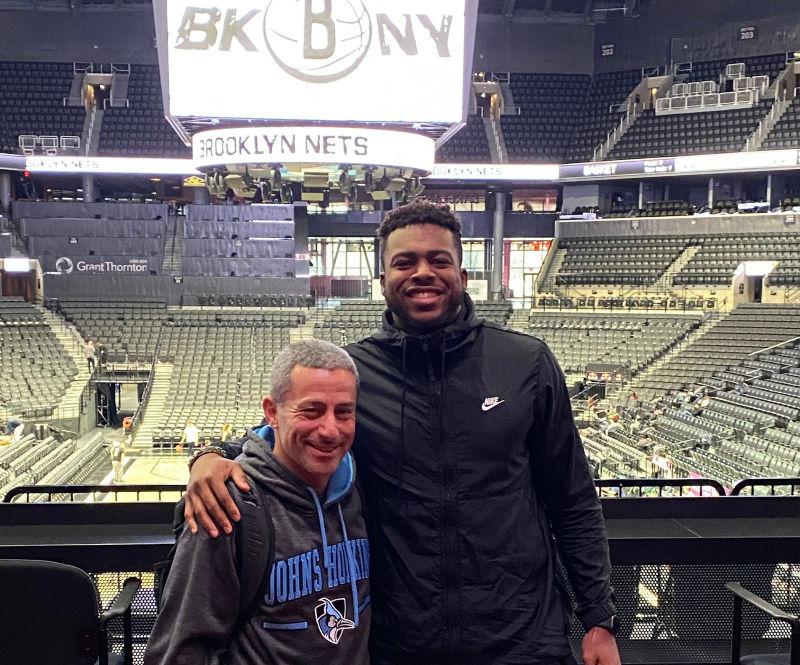 Zirkin and Schmerling Law and Chesapeake Sports is proud to partner with New York Jets Linebacker and founder of Beyond the Basics, Inc. Brandon Copeland for an exciting weekend in New York. In March of 2020, Z and S Law and Chesapeake Sports will help Brandon host his first annual celebrity basketball game and weekend for kids. The event will raise funds and awareness for Brandon's charitable causes including financial literacy.
Brandon Copeland is a husband, a son, a brother, an entrepreneur, a professor, a philanthropist, and a professional athlete. He is from Baltimore, MD and now lives in New Jersey where he is a starting linebacker for the New York Jets. Cope and his wife Taylor run two real estate companies, and after countless internships in the finance industry, manages his own portfolio and helps others to realize their own personal financial wealth.
Outside of the football season, Brandon is also a professor at the University of Pennsylvania in financial literacy. From budgeting and retirement investing to issues of buying or renting real property, Brandon assists his student to deal with the realities of the financial world post-graduation.
And Brandon uses his platform as a professional athlete in the pursuit of philanthropy. Through events to expose young people to positive role models, Cope is not lonely trying to leave people in a better condition, but also inspire young leaders to take the baton and become beacons in their own communities.
Zirkin and Schmerling Law and Chesapeake Sports are honored to work with Brandon Copeland and Beyond the Basics on this upcoming weekend in New York and endeavors beyond.
The Baltimore Blast FanFest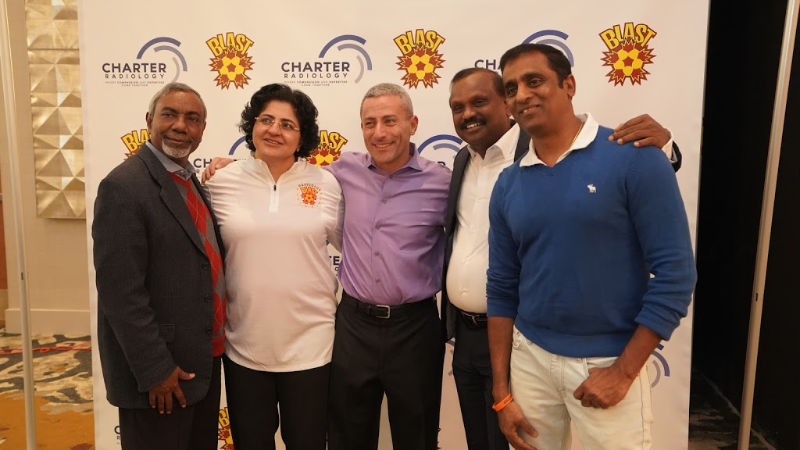 Zirkin and Schmerling Law and Chesapeake Sports were proud to partner with players on the Baltimore Blast to bring the first ever real FanFest to Baltimore's soccer fans. Although Blast players had long sought a big pre-Season event for their fans, it took this unique partnership to bring this incredible event.
Thanks to the generosity of Daisy Uppal and Charter Radiology and the hard work of stars like William Vanzela, this FanFest became a reality before the 2019-2020 season. Z and S Law and Chesapeake Sports were honored to work with the players of the Blast to make this a reality.
It was during the summer of 1980 that the Baltimore Blast first made its mark in Baltimore as its indoor soccer team. And it was at the completion of the 1983-84 season that the team earned its place in Baltimore sports history by capturing the MISL Championship. The Blast won back-to-back championships in 2003 and 2004 cementing its place among Charm City's great sports stories. The team impressed the city of Baltimore yet again with championships in 2006, 2008, 2009, 2013, 2016, 2017, and most recently 2018.
As the Blast continues its resurgence into the community and its quest for another championship, local youth leagues are full of players striving to reach the level of play and sportsmanship demonstrated by the Blast players. With summer camps, school programs and numerous other community programs, the Blast is determined to continue the growth of soccer in the Baltimore region.
Zirkin and Schmerling Law and Chesapeake Sports enjoy assisting players such as those on the Blast to use their platform as athletes to inspire the kids throughout our area, and were proud to partner with these incredible individual players to put on an incredible evening.
The Bradley and Nikki Bozeman Foundation Halloween Bash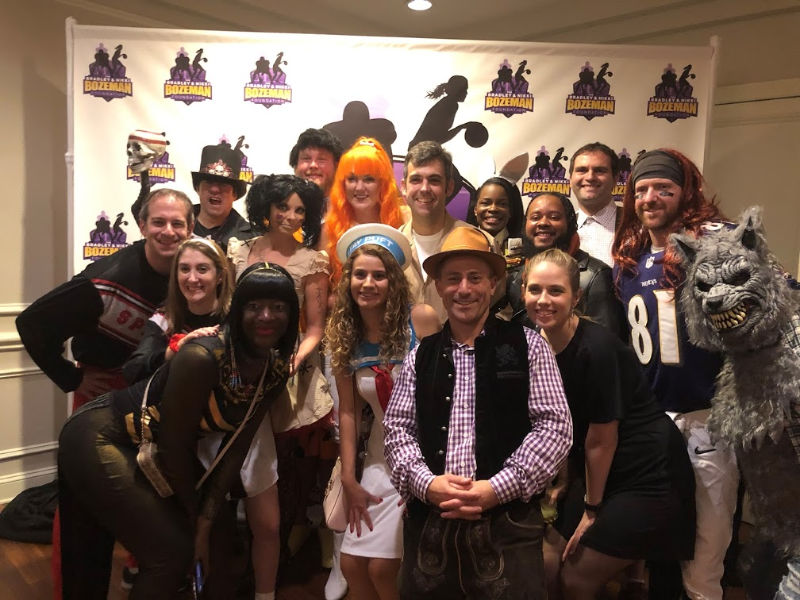 On a beautiful Tuesday evening in October, Chesapeake Sports, the Sports Consulting Practice of Zirkin and Schmerling Law, hosted the Bradley and Nikki Bozeman Foundation's First Annual Halloween Bash. Members of the community mingled with many of the Baltimore Ravens at an event to raised funds and awareness for the Foundation's Anti-Bullying campaign.
Zirkin and Schmerling Law and Chesapeake Sports have been proud to partner with the Bradley and Nikki Bozeman Foundation, as they share the goals of ending childhood bullying. Z and S Law and Chesapeake co-Founder Bobby Zirkin, when serving in the Maryland State Senate, passed the strongest bullying and cyber-bullying laws in the nation, and has been honored to join Bradley and Nikki on this critical goal.
The Bradley and Nikki Bozeman Foundation serves as a vehicle to promote charitable, philanthropic, and grassroots community activities. Bradley is a member of the Baltimore Ravens having been drafted in the sixth round of the 2018 NFL Draft. Prior to becoming a Raven, Bradley was the starting center on the National Champion Alabama Crimson Tide, where he served as a team captain. Nikki was the starting center for the University of Alabama Women's Basketball team where she served as a team captain her last two years.
The Bradley and Nikki Bozeman Foundation seeks to make a difference in the lives of at-risk children and families with a focus on the dangers of childhood bullying. Bradley and Nikki's personal experiences give them a platform to help adults and children learn how to recognize bullying, respond quickly and consistently to bullying behavior, and send a strong message that this type of behavior is simply not acceptable. Bradley and Nikki's efforts help lend support to parents, school staff, and adults in the community to help prevent bullying behavior and create a safe school and community environment for our children. The Foundation seeks to help reinforce the importance of treating everyone with respect, standing up for others, and being true to yourself.
Among the many attendees at the Bozeman Foundation Halloween Bash were Bradley and Nikki Bozeman, and Ravens stars Lamar Jackson, Robert Griffin III, Matt Judon, Chuck Clark, Patrick Ricard, Michael Pearce, Chris Wormley, Jimmy Smith, and many more! It was an incredible event for a critical cause.