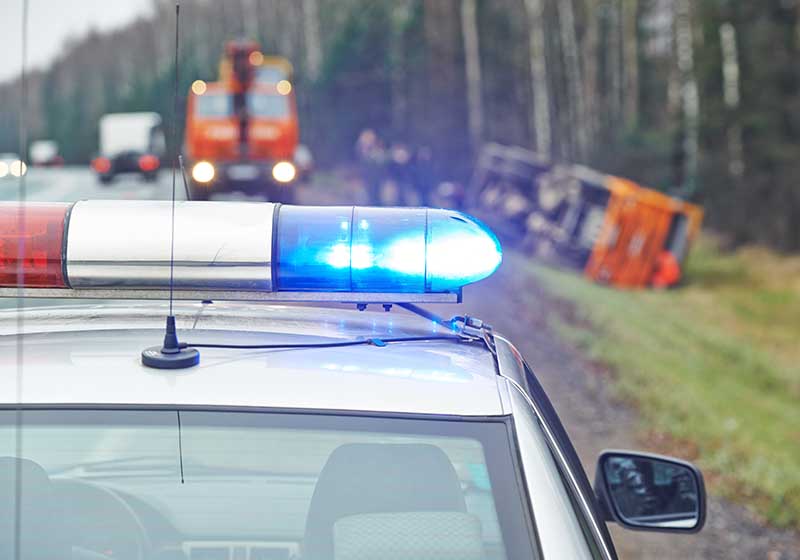 Determining the value of a truck accident lawsuit is a tricky business. It involves plenty of thorough research, precise calculation, and deliberation. Thankfully, the truck accident team at Zirkin and Schmerling Law has decades of experience evaluating these complex cases. In this short article, we will explain some of the factors that we examine before assigning a monetary value to a truck accident case.
Understanding Economic and Non-Economic Damages
When our team of truck accident attorneys sits down to evaluate a case, we look at a wide variety of factors. These include the number of vehicles involved, the number of people injured, the severity of the injuries and damages suffered, and the extent of each driver's insurance coverage. Sadly, truck accidents often cause devastating injuries and long-lasting trauma for everyone involved.
Like other accident lawsuits, most damages fall into one of two categories: economic and non-economic. Economic damages include everything from medical bills (past and future), lost wages, and future therapeutic expenses. Serious non-economic damages, which encompass things like physical impairment, disfigurement, and loss of companionship, can also factor heavily into the value of a truck accident lawsuit.
Special Restrictions on Truck Drivers
As we explain in our Truck Accident FAQ, truck drivers are obligated to follow a set of restrictions known as the Federal Motor Carrier Safety Regulations (FMCSR). Among other things, truck drivers in compliance with these rules must:
Keep their truck within federally mandated height and weight restrictions
Hold an appropriate drivers' license
Limit the length of their shifts and hours worked each week
Pass a comprehensive certification exam
Meet certain physical standards
Carry an insurance policy that meets certain requirements
If a truck driver fails to comply with even one of these rules, in some instances it can be used as evidence that they neglected their responsibilities and knowingly endangered others on the road. This is one of the reasons why it is so important to have an attorney on your side that understands every detail of Maryland truck accident law.
If you feel like you need some legal help, contact our Truck Accident Law attorney to schedule a free case evaluation today.
FREE CASE EVALUATION
Multiple Responsible Parties
Another factor that often complicates the value of a truck accident lawsuit is that multiple parties are often involved. Unlike a typical car accident, in which only the insurance company of the at-fault driver is held liable for damages, truck accident cases can find more than one party at fault. The truck driver, the trucking company, and even the maintenance shop that put the truck on the road often share responsibility for an accident. In some circumstances, all of these parties can be sued separately for damages.
Although this sometimes means a much higher settlement, it also can create a longer and more complicated case. Few people are capable of organizing one lawsuit — much less several simultaneous ones. Let the attorneys at Zirkin and Schmerling Law, with our years of experience litigating accidents of this kind, help you through this challenging process.
We Can Help Determine The Value of A Truck Accident Lawsuit
If you or a loved one has recently been injured in a truck accident, you deserve legal counsel that understands your situation and knows Maryland law. Furthermore, you want a law firm that has recovered millions of dollars in damages for victims across the state. You need the expertise and knowledge of Zirkin and Schmerling Law. Call our team at 410-753-4611 to schedule your free initial consultation.