We get results. Take a look at some of our positive outcomes for clients:
Living in Baltimore, Maryland
The Baltimore metro area may be home to nearly 2.8 million people, but it manages to retain a small-city feeling due to its historic architecture and tight-knit neighborhood communities. It also has a thriving entertainment and nightlife district, plus enormous employment opportunities for both Baltimore residents and tens of thousands of commuters.
While Baltimore often lands on lists of the best places to live and retire, it also finds its way onto lists of the most dangerous U.S. cities. It leads the nation in the frequency of robberies and has high rates of street crime like pickpocketing and carjacking.
Still, Baltimore is a diverse and attractive city for business professionals, families, retirees, and new homeowners. While rents are higher than the national average in Baltimore, homes cost about $30,000 less than the national average. It's a great city to find an affordable cost of living with plenty of job options.
Vehicles Collide Far Too Often in Baltimore, Maryland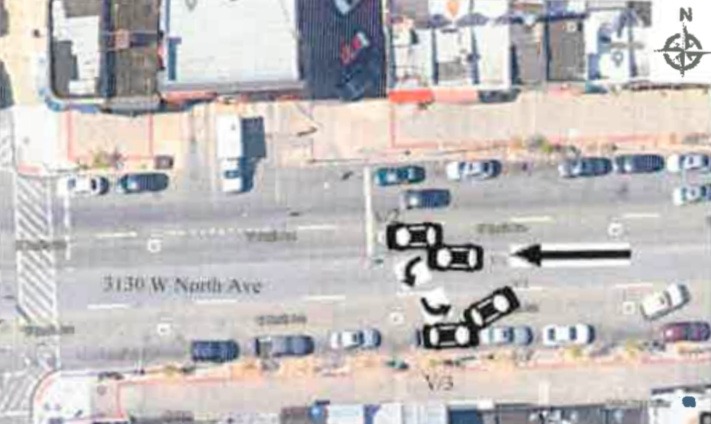 In this accident, a vehicle was stopped at the line that prevents vehicles from blocking the fire station entrance located at 3130 W. North Avenue in Baltimore. This vehicle, which we'll call vehicle two, was sitting at a red light in the left lane closest to the double yellow line. Another vehicle – vehicle one – was traveling westbound on W. North Avenue when it struck the second vehicle in the rear left. The first vehicle spun around and hit a third vehicle. The first vehicle eventually faced eastbound on W. North Avenue and its rear right collided with the third vehicle's front left portion.
The police issued a citation to the driver of the first vehicle for driving without a valid license and this driver turned down medical assistance and was eventually transported to Baltimore's central booking facility due to an outstanding warrant. In the second vehicle, all passengers and the driver were transported to a local hospital with injuries, but follow-up information showed that they were conscious and responsive. A witness stated that she witnessed the driver of the first vehicle fall asleep and drift through a red light prior to the collision.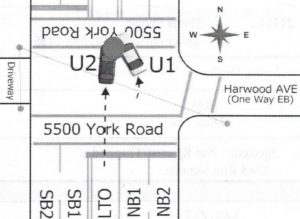 An unmarked police rental car was traveling in the northbound lane of York Road through the intersection with Harwood Avenue. As it exited the intersection, it began a U-turn and made contact with another vehicle that was believed to have been traveling northbound when the collision occurred. Further investigation revealed that the second driver had been traveling northbound but was attempting to merge right into the northbound lane. The second vehicle was disabled and towed in the accident and its driver was transported to the hospital with injuries.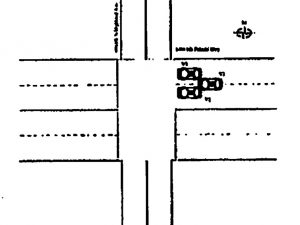 In another accident, the first vehicle was traveling west in the 3400 block of Pulaski Highway following the second vehicle. At the intersection of Highland Avenue and Pulaski Highway, the first vehicle struck the second vehicle in the rear in one lane and then struck a third vehicle in another lane. When the vehicles pulled over, the driver of the first vehicle fled the location on foot. The passenger of the first vehicle provided the driver's information to the drivers of the second and third vehicles, then the passenger of the first vehicle moved into the driver's seat and drove away. An attempt to locate the vehicle was made, but it was not located. There were injuries in this crash.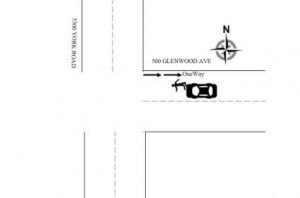 Another accident took place in the 500 block of Glenwood Avenue. The first vehicle went westbound, the wrong way, up Glenwood Avenue and struck a pedestrian on the left side. The vehicle fled the scene by making a right turn on York Road and then headed an unknown direction. The pedestrian was transported to the hospital with injuries and the police checked on the pedestrian at the hospital to investigate the pedestrian accident.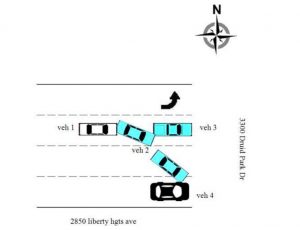 In a multiple-car accident at the traffic light at Liberty Heights Avenue and Druid Park Drive, vehicles 2, 3, and 4 were stopped at the red light. Vehicle 1 ran into the back of vehicle 2, causing vehicle 2 to hit the back of vehicle 3. The force caused vehicle 3 to move forward and to the right, hitting vehicle 4. The drivers of vehicles 1 and 2 were transported to the hospital with injuries and vehicle 1's driver was cited for failure to control vehicle speed to avoid collision. Vehicles 1 and 2 were towed to the city yard and the other two vehicles were drivable from the scene.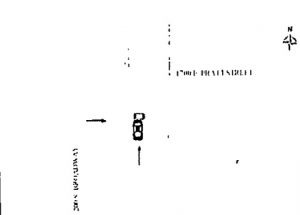 Another accident occurred in the block of 200 S. Broadway. The first vehicle was traveling northbound on S. Broadway while the second vehicle was traveling eastbound on E. Pratt Street. Both vehicles entered the intersection of Pratt and Broadway where both drivers reported that they had the green light. At that time the first vehicle's front end hit the second vehicle on the right side, causing moderate damage to both vehicles. The passenger of the first vehicle was transported to the hospital for a neck injury. The driver of the second vehicle was treated on the scene for a shoulder injury.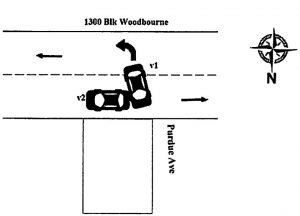 In another accident, a vehicle was attempting to make a left turn from Purdue Avenue onto Woodbourne. After stopping at the stop sign, the driver inched up until she believed she could safely make the left turn, but did not see the driver of a second vehicle coming down Woodbourne. The first driver proceeded into the turn and the second driver braked when she saw the first vehicle in front of her, but it was too late. Both vehicles were towed from the scene and there were injuries in this crash.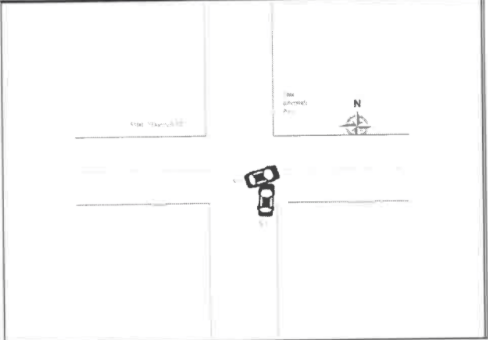 A police officer witnessed another Baltimore accident, which happened on a two-way divided road with a traffic light at O'Donnell Street and Interstate Avenue. The first vehicle was traveling northbound on Interstate and the second vehicle was traveling eastbound on O'Donnell. The traffic light was flashing yellow for vehicle two, according to the officer, and was flashing red for vehicle one. Vehicle one failed to stop for the flashing red light and struck vehicle two within the intersection, so the officer concluded that the driver of vehicle one was at fault. Vehicle two's driver was transported to the hospital and the car's two rear-seat passengers fled the scene of the accident. Vehicle one was towed away and its driver refused medical treatment at the scene, while its front-seat passenger went to the hospital with minor injuries. Both drivers received a Form 309 from the police.
In an accident near Liberty Heights Avenue and Granada Avenue, vehicle one was traveling south on Liberty Heights behind vehicle two. The driver of vehicle one told police that vehicle two's driver applied the brakes heavily, forcing him to merge into the other lane to avoid a collision. As he merged over, vehicle two's driver merged in front of him, attempting to make a left turn from the right lane and they collided. Vehicle two's driver told police that he did merge but did not see vehicle one. Both vehicles went off the road during the collision and there was property damage to two nearby properties. Neither driver reported any injuries. Vehicle two had passengers who reported no injuries.
Another Baltimore accident involved a vehicle attempting to make a right turn going southbound from East Northern Parkway onto McClean Boulevard, when it struck another vehicle that was headed northbound and stopped at the light. Both vehicles sustained damage and the driver of the vehicle that was turning onto McClean Boulevard was injured.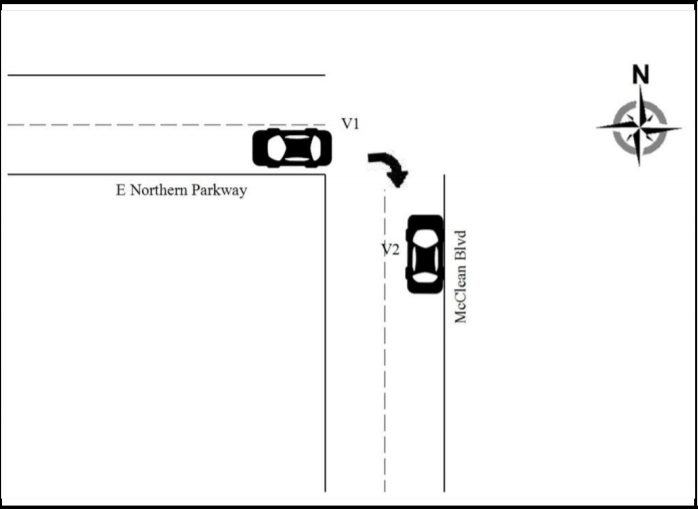 Dangerous Roadways and Intersections in Baltimore
Baltimore is a traffic-heavy city with about 85% of Baltimore commuters driving to work rather than walking, bicycling, or taking public transportation. Commute times are higher than the United States national average and the city's roads are heavily congested with vehicle traffic, especially during the morning and evening rush hours.
These are some of the most dangerous areas for traffic accidents in the greater Baltimore area:
Gwynns Falls Parkway at Reisterstown Road, which is Maryland's most dangerous intersection according to the National Highway Traffic Safety Administration
Gwynns Falls Parkway at Auchentoroly Terrace
Gwynns Falls Parkway at Denison Street
Gwynns Falls Parkway at Garrison Boulevard
Gwynns Falls Parkway at Dukeland Street
Gwynns Falls Parkway at Warwick Avenue
Jones Falls Expressway at Northern Parkway
Jones Falls Expressway at West Cold Spring Lane
Orleans Street at Gay and Ensor Streets
South Monroe Street at Washington Boulevard
West Northern Parkway at Falls Road
South Martin Luther King Jr. Boulevard
West Patapsco Avenue
Hollins Ferry Road
If you feel like you need legal represenation, contact our Baltimore attorneys to schedule a free case evaluation today.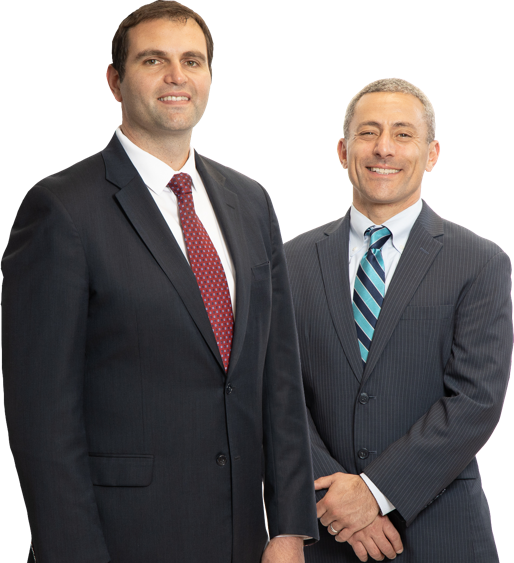 Free Case Evaluation
Dog Bite Accidents in Baltimore
Bulldog Attacks a Volunteer Dropping Off Kittens at Lutherville Home
During a February evening, a woman volunteering with a feral cat control organization was dropping off a litter of rescue kittens to a Lutherville, Maryland, home. During the appointment, she was bitten by a large bulldog that belonged to a woman living at the dropoff home. The attack caused serious injuries to the volunteer's arm.
When the volunteer arrived at the home, the woman residing at the home took the cats from her and carried them inside through the home's side rear door. While the volunteer waited outside on the rear porch, the woman inside began speaking to her through the home's storm door.
Since the volunteer is hard of hearing, she walked up to the doorway to get closer, at which point an American bulldog stuck its head through the doorway and bit the volunteer on the lower arm. The woman inside unsuccessfully attempted to pull the dog off of the victim's arm, resulting in the volunteer being pulled into the room through the doorway before the dog was finally restrained. The victim experienced a crushing bite injury and needed 15 stitches in her arm.
While the victim later noticed "Beware of Dog" signs on the house, it was very dark, and she did not see them before the attack occurred. The Baltimore animal control division later issued a "menacing animals" complaint and accompanying fine against the woman who owned the dog. The dog's owner also did not have a license for her dog and was therefore advised to get a license within five days.
After a menacing attack and dog bite injury occurs, you should seek compensation for your injuries and for suffering a traumatic experience. But do not go at it alone. The experienced Baltimore dog bite attorneys at Zirkin & Schmerling can help you secure compensation to cover your medical bills and pain and suffering. Contact us, and let the best Maryland dog bite lawyers help you.
Which Types of Baltimore Cases Do You Handle?
At Zirkin & Schmerling Law, our attorneys serving Baltimore, MD have many years of experience providing quality legal services in the following practice areas, including motor vehicle accidents, divorce, DUI/DWI, workers' compensation, and dog bite cases. If you need legal assistance with any of the following types of cases, please contact us for a free consultation.
Injured in a dog attack? When you're bitten by a dog in Baltimore, contact a qualified dog bite injury attorney who can help you get your medical bills paid and recover from the attack.
If you have been injured by someone else's negligence, you can sue for their damages. To get the best results, you'll need an experienced personal injury attorney helping you pursue a personal injury case.
A car accident attorney can help you make an insurance claim, go to court if necessary, hold the right person responsible, and get a high-value award for your car accident. Contact Zirkin & Schmerling Law about your car accident in or around Baltimore.
A semi-truck accident is one of the most devastating things that can happen on the road. To hold the trucking company and their insurance company accountable, you'll need a Baltimore personal injury lawyer who is qualified to handle semi-truck accidents.
If you're facing a criminal charge, you don't have to face it alone. We can help you handle charges including felonies, misdemeanors, expungement, domestic violence, theft, drug crimes, assault, and reckless endangerment. Let's find the best outcome possible for your situation.
A family law attorney can handle your Baltimore divorce, division of property, alimony, child custody, child support, or protective order. Contact us for a caring approach to family law cases.
Group home abuse and neglect are sad situations that sometimes occur in Maryland. Contact a Baltimore group home abuse and neglect attorney about seeking high-dollar compensation for the suffering of your loved one.
DUI and DWI charges can easily end in jail time, in addition to fines and the loss of your driver's license. Take these charges seriously. A DUI/DWI lawyer can explain your options and help you seek the best outcome.
Do you have speeding or parking tickets? Contact a traffic violation lawyer, because even a minor traffic ticket can become a big problem. Let's review your record and clear your name.
After medical malpractice or a birth injury, you'll need the help of an experienced attorney who knows how to stand up to the big healthcare companies, hospitals, and their insurance carriers.
Don't take the first off your company makes for worker's compensation. These cases can be very complex and you'll need solid legal advice.
After a loved one's death due to someone else's negligence, you're left with sorrow and questions about what happened. We'll help you get to the bottom of it and seek the compensation you deserve for your suffering.
With the help of a motorcycle accident attorney, you can recover the cost of your injuries, bike damage, and more. Talk to a local attorney who is qualified to handle motorcycle accidents and has plenty of experience.
Defamation of Character
Did someone defame you on social media or try to ruin your reputation online? Talk to an attorney about defamation of character and holding the person responsible for your damages.
Did you know cyberbullying is on the rise in Maryland? It's a crime in our state and you can request a peace order and/or sue someone for the damages you have suffered. Talk to an attorney about this new and evolving aspect of the law.
What if I'm Not Sure Whether I Have a Case?
Please read the information on this page and contact us for an initial consultation about your situation. Whether or not you have a case depends on the situation.
Your Baltimore personal injury lawyer will meet with you, ask about the details, sort through the legal matters, and present you with your options. If you decide to move forward with a case, you'll find your lawyer provides valuable assistance with conducting interviews, communicating with the other side, locating documents, and handling paperwork – not to mention representing you in a court case or settlement.
What Kind of Compensation Could I Recover?
In Maryland, you have the right to pursue compensation for many types of damages. Check with an attorney to see if you could receive compensation for:
Past and future medical bills
Past and future lost wages
Pain and suffering
If you feel like you need some legal help, contact our attorneys to schedule a free case evaluation today.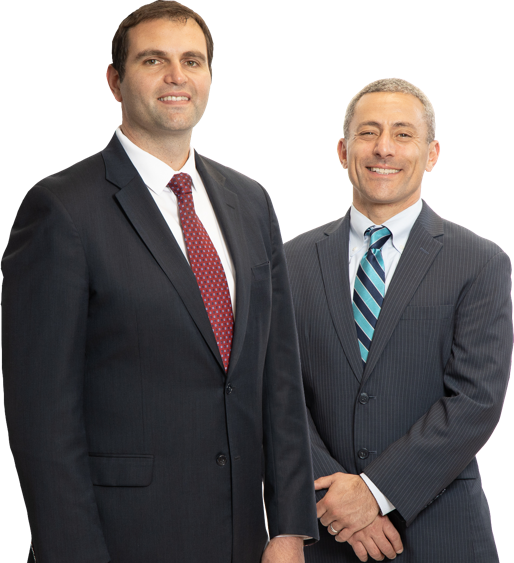 Free Case Evaluation
Will My Case Go to Court?
It's hard to say whether your case will go to court or not. It is always important to have an experienced Baltimore personal injury lawyer on your side to get the compensation you deserve.
For a personal injury case, sometimes there is no need to go to court for a civil matter because a talented lawyer can help you negotiate a settlement that is accepted by both sides. In this situation, nobody goes to court, yet everyone carefully creates an agreement that resolves the situation. While a lot of civil cases settle, the insurance companies keep offering less and less on cases. Due to this, it is important to have a lawyer representing you who is familiar with trying cases in front of a judge or jury. Many lawyers claim to handle personal injury or car accident cases but have never seen the inside of a courtroom. Before hiring a lawyer make sure you know that they are experienced in litigation. Also, the insurance companies will sometimes offer more money to law firms that go to court because the insurance company knows that the lawyer isn't just looking for a quick settlement for the client.
For a criminal defense case, a court appearance may be unavoidable. You'll need to present your best case to the court and a lawyer can help you show the judge that you're a respectable person who is trying to do the right thing. Sometimes, you can avoid going to court in a criminal case if your lawyer can negotiate a legal arrangement with the prosecutor. Once again, it is important to have a lawyer who understands the details of trying a criminal case in front of a judge or jury. Prosecutors know the lawyers that will try a case in front of a judge or jury and the lawyers that are looking to plead their client guilty. If you have a real trial lawyer on your side that can often lead to better offers from the prosecutor's office.
For a family law case – Family law cases such as divorce can be complex and may involve court appearances. In some cases, you can negotiate arrangements with the other side with the help of your family law attorney and may avoid the need for a court appearance. With family law cases it is always best to avoid court if possible so you don't have to bring the children into the litigation. Also, it helps keep your attorney fees down, but sometimes there is no choice and you have to try the case because the other side is not being reasonable. In these situations, it is crucial to have an experienced family law attorney to try your case.
For a worker's compensation case, these cases often involve an appearance in front of a workers' compensation commissioner. Make sure your lawyer has experience with worker's compensation claims like yours.
Please contact us for an initial consultation about your case and we will help you understand your options and the potential outcomes involved.
Nearest Maryland Department Emergency Services and Local Contact Information for Baltimore, Maryland
In an emergency, always call 911.
Police Department
Fire Department
Hospitals
Courts
If you feel like you need some legal help, contact our attorneys to schedule a free case evaluation today.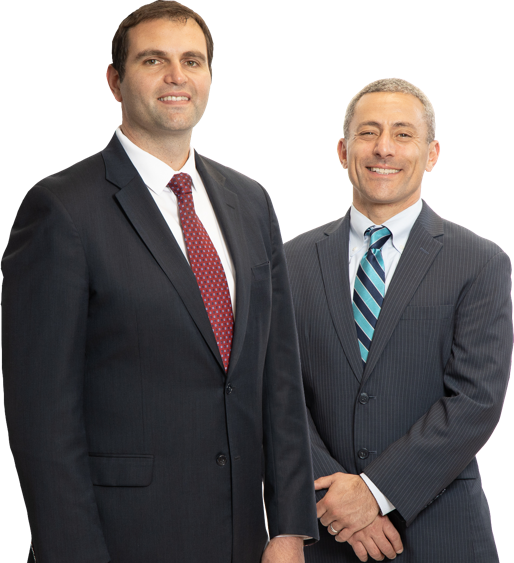 Free Case Evaluation
Zirkin & Schmerling Law Office will help you handle your legal issues with speed and professionalism. We truly care about our clients and we are dedicated to providing you with the best possible representation. To learn more, contact us today at (410) 753-4611 to get in touch with a qualified, experienced Baltimore personal injury lawyer.