We get results. Take a look at some of our positive outcomes for clients:
Living in Hanover, Maryland
Hanover, Maryland is a growing city of about 16,500 in Anne Arundel County. In the past decade, its burgeoning neighborhoods have become very attractive to affluent people who are building new homes in the area. The median income in Hanover is about $112,000 which far exceeds the national average.
The cost of living has risen in the state of Maryland as well as in Hanover in recent years, and it costs 41% more to live here than in the average American city. It's the 14th most expensive city in Maryland. The influx of spending has also contributed to explosive growth in commercial shopping centers that include restaurants, stores, and employment opportunities.
The Maryland Department of Transportation is headquartered here, which is interesting considering the traffic issues Hanover has experienced in recent years. The city has a large proportion of commuter traffic to nearby Baltimore and is situated among several major highways including I-195, US 1/Washington Boulevard, MD 295/Baltimore Washington Parkway, and MD 100/Paul T. Pitcher Memorial Highway.
A Vehicle Accident with Injuries in Hanover, Maryland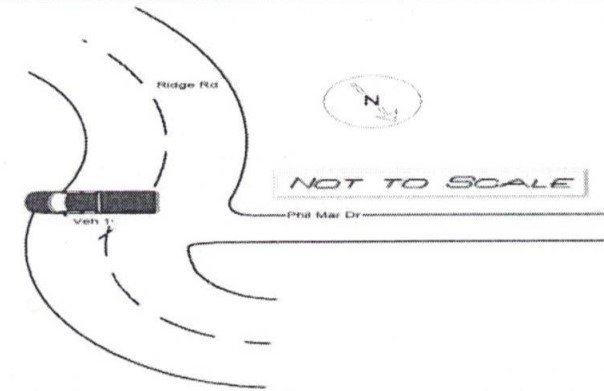 In this motor vehicle crash in Hanover, Maryland, the first vehicle was traveling south on Ridge Road. The driver came around a downhill left-curving turn and lost control of the vehicle, which struck an embankment and flipped three to five times. The driver and rear passenger in the vehicle were taken to a shock trauma unit and another passenger went to a nearby hospital with injuries. The driver's father had the vehicle towed away.
Dangerous Roadways and Intersections in Hanover
Anne Arundel County ranks fifth in the state for the number of motor vehicle crashes. Hanover's location in a busy area southwest of Baltimore puts it in the crosshairs of many extremely busy roads, highways, and interstates. High-speed traffic surrounds Hanover, yet local residents must slow down abruptly as they reach Hanover's slower-paced business and residential districts.
These are some of the most dangerous areas for traffic accidents in the Hanover area:
I-195 at Hanover exits
US 1/Washington Boulevard
MD 295/Baltimore Washington Parkway
The large cloverleaf intersection of MD 100/Paul T. Pitcher Memorial Highway and MD 295/Baltimore Washington Parkway
Hanover Road at London Avenue
Ridge Road at New Ridge Road
Candlewood Road at New Ridge Road
If you feel like you need some legal help, contact our attorneys to schedule a free case evaluation today.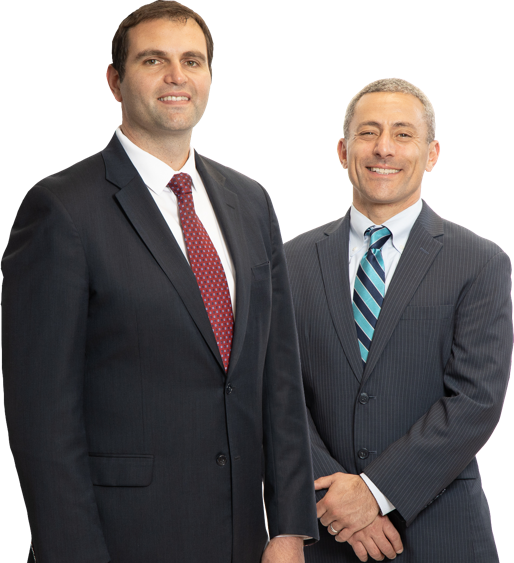 Free Case Evaluation
Which Types of Hanover Cases Do You Handle?
At Zirkin & Schmerling Law, we handle a wide variety of legal issues and cases, including motor vehicle accidents, divorce, DUI/DWI, and dog bite cases. If you need legal assistance with a case involving any of the following practice areas, please contact us for an initial free consultation.
When you suffer a dog bite in Hanover, contact a qualified dog bite injury attorney who can help you get your medical bills paid and recover from the attack.
You can sue for damages after a personal injury. To get the best results, you'll need an experienced personal injury attorney helping you pursue a personal injury case.
A car accident attorney can help you make an insurance claim, go to court if necessary, hold the right person responsible, and get a high-value award for your Hanover car accident.
Semi-truck accidents can be devastating. Hold the trucking company and their insurance company accountable with a lawyer who is qualified to handle semi-truck accidents.
Don't face a criminal charge alone. Our law office handles felonies, misdemeanors, expungement, domestic violence, theft, drug crimes, assault, and reckless endangerment. Let's find the best outcome possible for your situation.
A family law attorney in Hanover can handle your Hanover divorce, division of property, alimony, child custody, child support, or protective order. Contact us for a caring approach to family law cases.
Your loved one could be suffering in a group home. Contact a group home abuse and neglect attorney about seeking high-dollar compensation.
Hanover DUI and DWI charges can easily end in jail time, in addition to fines and the loss of your driver's license. Take these charges seriously. A DUI/DWI lawyer can explain your options and help you seek the best outcome.
Take care of your Hanover traffic tickets before they get worse and impact your life. Contact a traffic violation lawyer, because even a minor traffic ticket can become a big problem.
After medical malpractice or a birth injury in Hanover, you'll need the help of an experienced attorney who knows how to stand up to the big healthcare companies and their insurance carriers.
You may deserve more in worker's compensation than your Hanover employer is offering. These cases can be very complex and you'll need solid legal advice.
After a loved one's death due to someone else's negligence, you're left with sorrow and questions about what happened. We'll help you get to the bottom of it and seek the compensation you deserve.
Hurt in a motorcycle accident in Hanover? With the help of a motorcycle accident attorney, you can recover the cost of your injuries, bike damage, and more.
Defamation of Character
If someone defames you on social media or lies about your reputation, you may have a case against them. Talk to an attorney about defamation of character and holding the person responsible for your damages.
Cyberbullying is on the rise. It's a crime in our state and you can request a peace order and/or sue someone for the damages you have suffered. Talk to an attorney to understand your options.
What if I'm Not Sure Whether I Have a Case?
Please read the information on this page and contact us for an initial consultation about your situation. Whether or not you have a case depends on the situation.
Your lawyer will meet with you, ask about the details, sort through the legal matters, and present you with your options. If you decide to move forward with a case, you'll find your lawyer provides valuable assistance with conducting interviews, communicating with the other side, locating documents, and handling paperwork – not to mention representing you in a court case or settlement.
What Kind of Compensation Could I Recover?
In Maryland, you have the right to pursue compensation for many types of damages. Check with an attorney to see if you could receive compensation for:
Past and future medical bills
Past and future lost wages
Pain and suffering
If you feel like you need some legal help, contact our attorneys to schedule a free case evaluation today.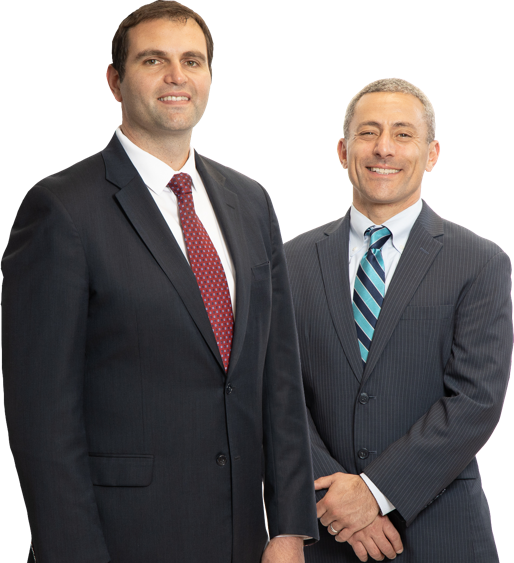 Free Case Evaluation
Will My Case Go to Court?
It's hard to say whether your case will go to court or not. It is always important to have an experienced Hanover lawyer on your side to get the compensation you deserve.
For a personal injury case, sometimes there is no need to go to court for a civil matter because a talented lawyer can help you negotiate a settlement that is accepted by both sides. In this situation, nobody goes to court, yet everyone carefully creates an agreement that resolves the situation. While a lot of civil cases settle, the insurance companies keep offering less and less on cases. Due to this, it is important to have a lawyer representing you with years of experience who is familiar with trying cases in front of a judge or jury. Many lawyers claim to handle personal injury or car accident cases but have never seen the inside of a courtroom. Before hiring a lawyer make sure you know that they are experienced in litigation. Also, the insurance companies will sometimes offer more money to law firms that go to court because the insurance company knows that the lawyer isn't just looking for a quick settlement for the client.
For a criminal case, a court appearance may be unavoidable. You'll need to present your best case to the court and a lawyer can help you show the judge that you're a respectable person who is trying to do the right thing. Sometimes, you can avoid going to court in a criminal case if your lawyer can negotiate a legal arrangement with the prosecutor. Once again, it is important to have a lawyer who understands the details of trying a criminal case in front of a judge or jury. Prosecutors know the lawyers that will try a case in front of a judge or jury and the lawyers that are looking to plead their client guilty. If you have a real trial lawyer on your side that can often lead to better offers from the prosecutor's office.
For a family law case – these cases such as divorce can be complex and may involve court appearances. In some cases, you can negotiate arrangements with the other side with the help of your family law attorney and may avoid the need for a court appearance. With family law cases it is always best to avoid court if possible so you don't have to bring the children into the litigation. Also, it helps keep your attorney fees down, but sometimes there is no choice and you have to try the case because the other side is not being reasonable. In these situations, it is crucial to have an experienced family law attorney to try your case.
For a worker's compensation case, these cases often involve an appearance in front of a workers' compensation commissioner. Make sure your lawyer has experience with worker's compensation claims like yours.
Please contact us for an initial consultation about your case and we will help you understand your options and the potential outcomes involved.
Nearest Emergency Services and Local Contact Information for Hanover, Maryland
In an emergency, always call 911.
Police Department
Fire Department
Hospitals
Courts
If you feel like you need some legal help, contact our attorneys to schedule a free case evaluation today.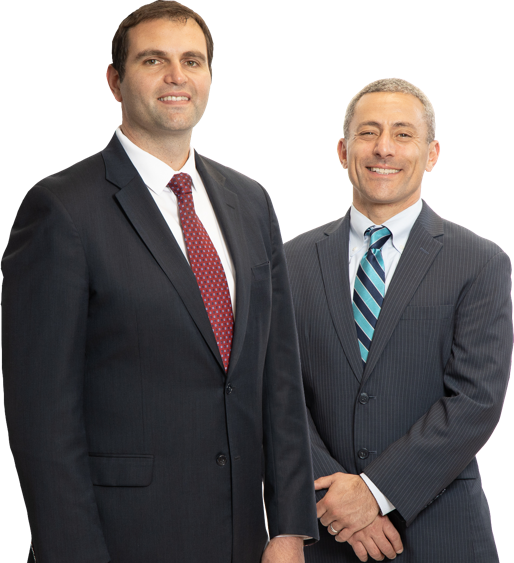 Free Case Evaluation
Zirkin & Schmerling Law will help you handle your legal matters with speed and professionalism. We truly care about our clients and we are dedicated to providing you with the best possible representation. To learn more, contact us today at (410) 753-4611 to get in touch with a qualified, experienced lawyer in Hanover.