CAR ACCIDENT CASE SETTLEMENT RESULTS
$1,850,000
Car Accident Settlement
$697,000
Car Accident Judgement
$365,000
Car Accident Settlement
$228,500
Car Accident Judgment
Have you recently sustained injuries from a car accident that left you feeling frustrated, helpless or unable to live a normal life? If so, here's something important to know – Maryland law generally handles automobile accidents as negligence cases. When a serious injury, fatality or impaired driving is involved, the state may also pursue criminal charges.
The strength of your car accident lawsuit depends on the facts of the car crash and the circumstances in which it occurred. You need a fully qualified Maryland car accident and personal injury attorney to review your case, assess the strength of your claim and advise you on the best path forward. You need Zirkin & Schmerling Law, Maryland Car Accident Lawyers
We Can Provide a Helpful Hand in Your Case
We're here to help you understand your rights and regain peace of mind. Whether you're suffering from physical pain, lasting psychological damage or even a fear of driving, the Maryland Car Accident Lawyers at Zirkin & Schmerling Law are here to represent you.
After a car accident, you have plenty of things on your mind, like healing from mental and physical wounds, dealing with expensive repairs and limiting the long-term effects of your injuries. Our job is to present you with a smooth legal process and make sure that the responsible party pays for the damage they caused.
Do you know that insurance companies have begun to pay less and less for car accident injuries? We'll aggressively represent you and ensure you get every penny you deserve. Never settle for a quick check from an insurance company, because it won't compensate you fully. Zirkin & Schmerling Law will help you hold the right person responsible. During this difficult time, we want to help you receive the compensation that helps you move on with your life.
Car Accidents Can Happen
Although traffic fatalities and motor vehicle crashes happen every day, they are still incredibly traumatic events, especially for the people involved. The resulting trauma should be taken seriously, because it can impact you for the rest of your life. Whether the collision was caused by someone driving drunk, talking on their cell phone, speeding or simply not paying attention to the road, there can be serious consequences for your family and long-lasting damage to you. The increase in road traffic and driver distractions have led to an increase in car accidents. People die each on Maryland roads due to the negligence of others. Texting while driving has become a leading cause of death amongst teen drivers.
While property damage is easy to repair, physical and psychological injuries often affect car accident victims for decades afterward. One government-funded study finds vehicle accidents are the number one most traumatic life event for U.S. males and the number two most traumatic for females, causing disabling medical conditions like post-traumatic stress syndrome (PTSD), depression and anxiety. According to the National Highway Traffic Safety Administration (NHTSA), fatalities per 100 million vehicle miles driven have steadily increased the past couple of years. An increase in crash deaths across the United States and the state of Maryland is alarming. Seat belt safety and defensive driving can help prevent the increase in fatality rates related to auto accidents.
Do you know that more than 120,000 auto accidents are reported to police in Maryland every year? Or that 50,000 people suffer injuries each year on Maryland roads? If you are unfortunate enough to be in one of these accidents, you could have serious physical injuries and financial loss.
In fact, 30% of all auto accidents in Maryland result in injuries to drivers and passengers, making auto collisions one of the state's leading causes of personal injury. These injuries can be as minor as a few cuts and scratches or as major as permanent brain damage or death. Each year, more than 500 traffic deaths occurred in Maryland traffic crashes.
If you've been involved in a car accident, you may be wondering about the next step to take. Perhaps you have already received a call from an insurance company that's pressuring you to sign something quickly. This means you need immediate legal advice on how to handle insurance claims, what to do with the accident report and what your rights are in this situation.
It's time to calculate your auto accident worth or the overall value of the damage involved. This valuation depends greatly on the specific facts and circumstances of your accident, such as if it was a hit and run. Hiring an experienced Maryland car accident attorney helps you evaluate your legal options with your auto accident worth in mind, to be in the best position and win compensation for your injuries.
If you feel like you need some legal help, contact our Auto Accident Law attorney to schedule a free case evaluation today.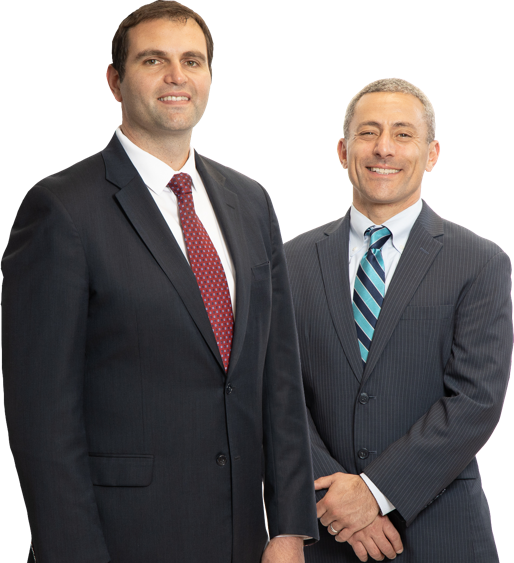 Free Case Evaluation
Types of Car Accidents We See in Maryland
As you travel the roads of Maryland, you can encounter conditions that cause various types of car accidents. Each type has certain impacts on your vehicle, personal well-being and accident valuation. The common types of car accidents we see in the state of Maryland are similar to those across America:
Single Car Crashes
When only one driver is involved, it's known as a single vehicle accident or single-car crash. In a typical single-car accident, the driver leaves the road at a fairly high rate of speed and is unable to stop before hitting a stationary object like a fence, light pole, guard rail, tree or other roadside object. This doesn't include hitting a person, which would be classified as a pedestrian accident.
About 15% of all accidents involve just one vehicle. The National Highway Safety Administration estimates up to 100,000 of single vehicle accidents occur due to drowsy and distracted driving. Impairment due to drugs or alcohol and speeding can be other culprits. Whatever the cause, almost 50% of all single-car accidents result in serious physical injury or death.
Pedestrian Accidents
In a pedestrian accident, a moving vehicle hits a person who is in or near a road. Lawmakers define "pedestrian" in several ways -the exact definition may vary by city ordinance- and may include walkers, runners, bicyclists, scooter users, people using wheelchairs and children playing in traffic.
Automobile accidents that involve pedestrians are some of the most serious and heartbreaking traffic accidents. Even at very low speeds, vehicles can do extreme damage to a person's body. Pedestrian accidents often occur in high-population areas like the streets of Baltimore and Maryland's other big cities, where drivers may be distracted and confused by the volume of moving objects around them.
Although the tendency is to automatically blame the car's driver and view the pedestrian as a victim, this is not always the case. A pedestrian may be jaywalking, drunk, wandering in traffic or otherwise doing something unlawful. They may be held totally or partially at fault, depending on the circumstances of the accident.
Types of Car Injuries We See in Maryland
Many types of injuries can result from an auto collision. Some are apparent from the moment of impact, like a broken bone, and others become apparent days or weeks afterward, like persistent back or neck pain.
Shoulder Injuries
Side-impact collisions, rear-end collisions and head-on collisions can all cause shoulder injuries. The most common type of shoulder injury that results from a car accident is a torn rotator cuff, where the tendons in the arm are separated from the joint and socket of the shoulder. This is an extremely painful injury that can take months to heal.
Maryland Car Accident Laws
After an auto accident, two things happen: The law determines who is responsible according to the rules of the road, and financial responsibility is assigned.
According to the Transportation Article of the Maryland Annotated Code, drivers have certain responsibilities on the road. If they fail to meet these responsibilities, they may be held liable for the accident. In terms of financial responsibility, tort law will be used. It's a set of civil rules that holds someone financially and legally liable for damages that result from negligent conduct.
In the days following your car accident, the authorities and insurance company will work to assign fault for what happened. The at-fault driver will be legally responsible for monetary compensation if you have been injured. It gets more complicated if the responsible driver fled the scene in a hit-and-run.
You'll need to submit a claim to the insurance company, wait while they investigate and find out what they offer you. Here's something very important to remember: An insurance company will always offer you far less than the amount you deserve under the law.
With the help of a Maryland car accident lawyer, you can refuse the offer from the insurance company and file a civil lawsuit against the driver who is at fault. Take the case in front of a judge or jury and let them decide what you deserve. You will likely be much happier with the result.
If you feel like you need some legal help, contact our Auto Accident Law attorney to schedule a free case evaluation today.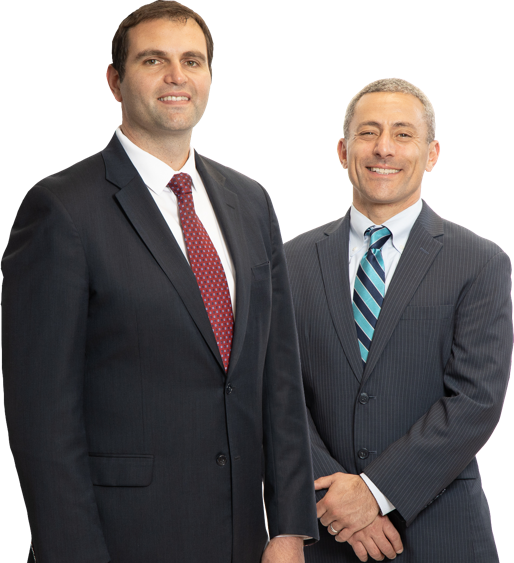 Free Case Evaluation
What are the Most Dangerous Intersections in Baltimore?
Driving in Maryland can be quite an adventure, between the big-city congestion of Baltimore and the proximity to Washington D.C. The risk is highest at intersections, where 40% of all accidents occur. When a driver approaches an intersection, they must deal with multiple sources of movement, analyze information and be ready for unpredictability. Their vision may be partially obstructed by objects or other vehicles.
In the Baltimore county area, certain intersections are more dangerous than others. These five intersections are the most dangerous you'll encounter, according to the National Highway Travel Safety Administration:
#5: South Monroe Street/Washington Boulevard
Just south of Carroll Park, the intersection of South Monroe Street and Washington Boulevard creates confusion for drivers. With four lights and five lanes of traffic arriving from four directions, drivers sometimes fail to yield when turning left. A typical year sees 20 or more accidents at this intersection.
#4: Orleans/Gay/Ensor Streets
In western Baltimore just west of the Jones Falls Expressway is the congested area of Orleans, Gay and Ensor Streets. Anyone who's unfamiliar with how the streets split at this place can easily be caught off guard. More than 30 accidents occur here in a typical year.
#3: Jones Falls Expressway/West Cold Spring Lane
Where West Cold Spring Lane joins the Jones Fall Expressway, the split exit creates congestion and confusion. When workday traffic hits the expressway at 5 p.m., traffic clogs and drivers grow impatient. It's common to have more than 30 accidents here in the span of a year, especially side-swipes
#2: Jones Falls Expressway/Northern Parkway
Another Jones Falls Expressway exit with plenty of collisions is the Northern Parkway. Vehicles traveling at a high rate of speed on both highways come together where the two meet. Almost every time of day is busy and risky here, contributing to more than 35 crashes in a typical year.
#1: Gwynns Falls Parkway/Reisterstown Road
Finally, statistics show the number one most dangerous intersection in Maryland is Gwynns Falls Parkway and Reisterstown Road. Anyone who's driven through this area has probably seen drivers ignoring traffic signals, accelerating impatiently and generally creating havoc. There are usually more than 45 crashes at this intersection each year.
If you feel like you need some legal help, contact our Auto Accident Law attorney to schedule a free case evaluation today.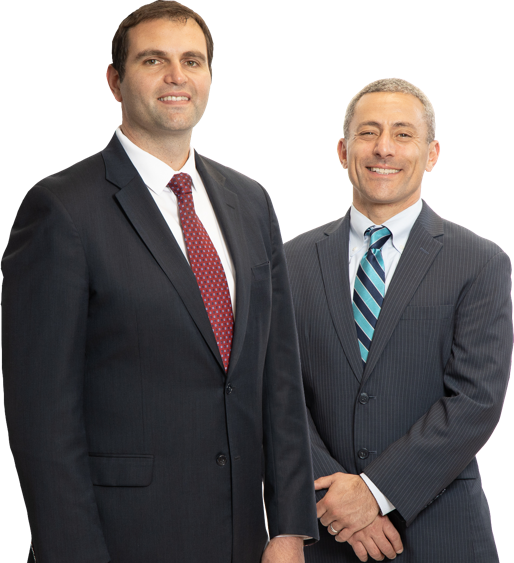 Free Case Evaluation
Possible Damages Awarded for a Car Accident
You may be awarded various types of damages after an auto accident. Consider whether you have suffered any of the following damages and discuss them with your accident and personal injury attorney.
Medical Expenses
Maryland uses the collateral source rule to allow plaintiffs who have been injured in auto accidents to recover damages for medical expenses, even if insurance covers them. If you have been injured, you may be able to recover damages for past and future medical expenses that can be attributed to the incident.
Property Damage
In an auto accident, the primary property damage is to the vehicles. You may be able to recover the cost of your vehicle, and possibly other property that was destroyed inside the vehicle at the time of the collision.
Lost Income
Did you miss work because of the accident? Was your business significantly impacted? You may be able to recover past and future lost wages or income by filing a lawsuit.
Pain & Suffering
After an accident, the pain and suffering you experience can seep into every aspect of your life. Pursue compensation for your physical and mental suffering, so you have the resources you need to move forward with your life.
Defendants Commonly Involved in Maryland Car Accidents
From individual drivers to semi-truck operators, many types of defendants are involved in lawsuits over car accidents. Some examples of the types of people you might sue include:
Individual Drivers
If you are in a collision with another individual car driver, you'll either pursue their insurance company for reimbursement or file a lawsuit against them. Of course, you have to hope that they have the proper insurance in the first place. About 12% of Maryland drivers are uninsured.
Commercial Vehicle Operators
When someone is operating a commercial vehicle, like a delivery truck or company vehicle, their employer may be responsible for damages you suffer as the result of an accident. These situations can quickly become complex to manage, and you should consult a Maryland car accident attorney for advice.
Semi-Truck Operators
If you are the unfortunate victim of an accident between your passenger vehicle and a semi-truck, there's a high likelihood that you will be seriously injured. Semi-trucks are extremely heavy and can cause catastrophic damage to people and property. Maryland has specific laws for commercial heavy-duty trucks, including the names of nationwide companies that may be held liable.
Government Drivers
State and local governments can be sued for accidents their employees cause while driving government-owned vehicles. It's also possible that the government can be held liable for poorly-maintained roads, walkways, traffic devices, and so forth. Under Maryland law, the state has a duty to keep its citizens reasonably safe.
Uber & Lyft Drivers (Ridesharing)
Rideshare companies, like Uber and Lyft, now have drivers who use Maryland roads. When a rideshare driver is the defendant, they fall into a mixed category where they may have individual liability or the rideshare company may be held responsible. If an accident occurs when they were using the car for personal errands, for example, the rideshare company would not be involved.
If you feel like you need some legal help, contact our Auto Accident Law attorney to schedule a free case evaluation today.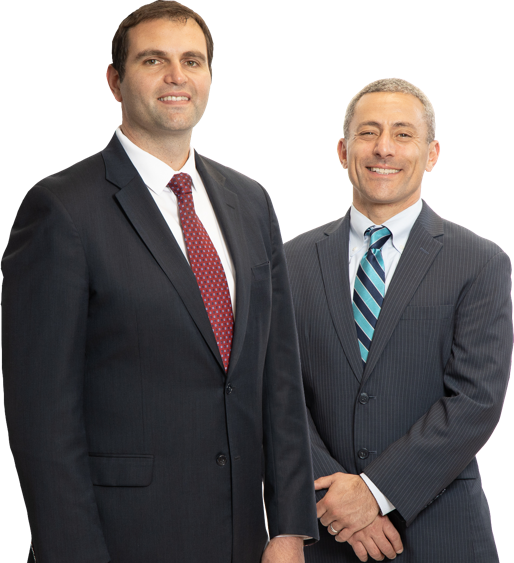 Free Case Evaluation
How Long Do You Have to File a Car Accident Lawsuit in Maryland?
If you've been in an accident in the state of Maryland, don't let too much time pass before investigating your legal options. The statute of limitations, or time limit, on how long you can wait before filing a lawsuit is three years. If you miss the statute of limitations, you're out of luck.
Maryland Accident Information Resources To Help You
Auto Accident Law Information
A List of Maryland Auto Accident Attorneys
FREE Case Evaluation (Online Request Form)
We Have Car Insurance Claim Experience
At Zirkin & Schmerling, we've seen it all. Nothing an insurance company will do can surprise us. We've seen insurance companies offer lowball compensation to injured people, try to rush and bully people into fast decisions and fail to provide the resources people truly need to recover from a car accident. When you partner with us, you have an ally on your side who will stand up to the insurance company and get what you deserve.
Presumed Liability
Auto accident laws in Maryland presume liability for rear-end collisions. In other words, if a stopped vehicle is struck from behind by another vehicle, the moving vehicle is automatically assumed to be at fault. There are exceptions to this general rule, so it's important to document the accident as thoroughly as possible even if you think you may be at fault. It is also imperative to consult with a Maryland car accident lawyer as soon as possible. Read our comprehensive article for more about who pays for the medical bills in a car accident.
Breach Of Contract Cases
You may be able to make a number of other claims, depending on the details of your car, truck, or motorcycle accident. One such claim is a breach of contract case against your own insurance company. If you are involved in an accident with an uninsured or underinsured motorist, auto accident injury laws in Maryland allow you to file a claim against your own insurance company. The claim will be filed as a "breach of contract." The breach of contract, in this case, is that your own insurance company refused to adequately compensate you under these circumstances, as is required by your insurance contract.
Wrongful Death and Survival Action
In certain tragic circumstances, victims of a car accident may file a wrongful death or survival action under auto accident law in Maryland. Wrongful death cases are brought on behalf of a deceased victim's beneficiaries, such as spouses, children or parents.
A survivor action can be brought by the estate of an individual who has died in a car accident. In this instance, the estate steps in for the deceased individual and sues for damages like medical bills, pain and suffering. You can find more information about what your auto accident might be worth by reading our in-depth article on the topic.
Contact an Experienced Maryland Car Accident Lawyers
After a car accident in Maryland, you'll need to act fast to select an attorney who can truly work as your advocate. Think about the following important considerations:
Experience. Do they have the credentials to represent you? Do they have years of experience with serious motor vehicle accidents, motorcycle crashes or your specific situation?
Results. A good attorney has a solid history of getting high-dollar results for their clients. Can your attorney name seven-figure verdicts they have received for their clients on car injury cases?
Reputation. The insurance companies are very familiar with the names of prominent Maryland lawyers. You need a name that will get them shaking in their boots and ready to give you the best deal possible. That name is Zirkin & Schmerling Law.
To learn more, please check out our Maryland auto accident FAQ and call Maryland Car Accident Lawyers, Zirkin & Schmerling Law today at 410-753-4611 to get in touch with a qualified, experienced car accident attorney in Maryland. The attorneys at our law firm can provide an initial evaluation of your case entirely free of charge. We can't erase the damage that has already been done in the past, but we can give you the representation and advocacy you deserve going forward.
Video Transcript
Hi. My name is Bobby Zirkin of Zirkin and Schmerling Law and here's why you should consider Zirkin and Schmerling if you are involved in a car accident. I think the main reason is we get good results. We work exceptionally hard for our clients. Whether the case is big or small, we give everybody equal treatment. We make sure and take the case with as much energy and hard work as our firm can muster. And the results speak for themselves for our firm. We take cases that other firms will turn away and we turn them into great results for our clients.
And that's the most important thing. We treat every client like they're a member of our family and we work exceptionally hard. That's what we do. We have attorneys that if we don't get what the client wants, we are more than excited to go to court and let it be decided by a judge or jury. It's why we get better settlements and that's why we do well in the courtroom, where we have experienced trial attorneys that know what they're doing in the courtroom, that have years of experience, and we get great results for the clients.
And the mark of that is that our clients will come back. We get lots of referrals from other attorneys that know how hard we work for our clients. And when after our cases are our completed, those clients unfortunately could have other car accidents or they know people that have car accidents, and so most of our cases come from those types of referrals that people that are coming back over and over again, because they know how hard we work for them and that we get great results.
Do you have more questions? Here are more answers: