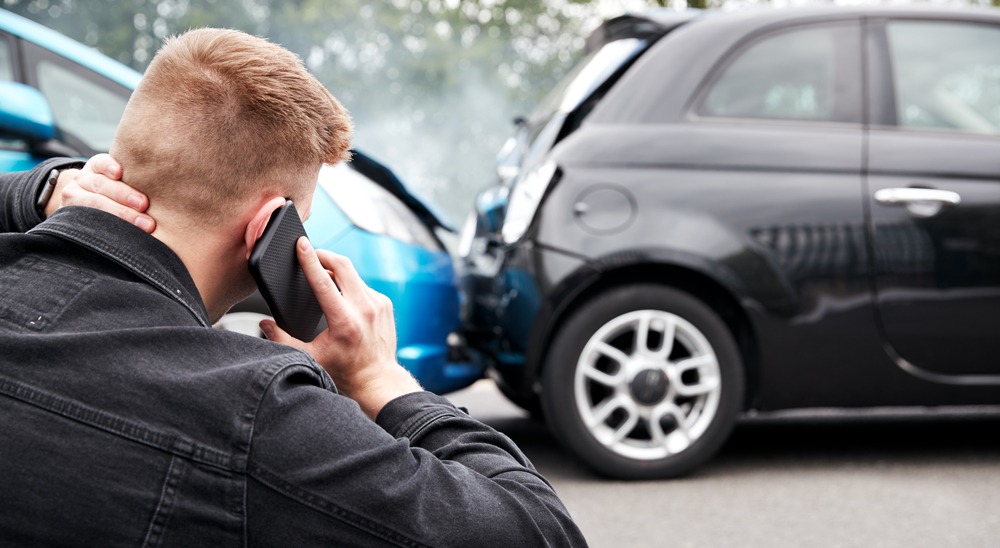 When you're injured in an accident, the insurance company you file your claim with often depends on the fault laws of the state where you live. For at-fault states, you would typically file your claim against the at-fault driver's insurance. For no-fault states, you would typically file the claim with your own insurance company, no matter who was at fault for the accident.
However, even in at-fault states, you may still have the option to file a claim for no-fault benefits through your own car insurance company. By filing the claim with both the at fault insurance and your own insurance company you are able to receive benefits from both insurance companies.
Maryland is an at-fault state. This means that no-fault PIP car insurance is not required by law. However, that doesn't mean that it's a good idea to waive or opt out of this insurance coverage. PIP car insurance is important to have and will help if you are injured in a crash. .
But how does Maryalnd's PIP car insurance work, exactly? Let's take a look.
What is PIP Car Insurance?
PIP stands for Personal Injury Protection. It is a type of car insurance that offers, as the name suggests, protection or coverage for injuries sustained in car accidents.
However, instead of covering other people's injuries as liability coverage does, PIP insurance is your own personal coverage that can help pay for medical bills and lost income. Most importantly this benefit is provided to you no matter who was at fault for the accident.
How Does PIP Car Insurance Work in Maryland?
Some states do require drivers to carry PIP car insurance, but Maryland is not one of them. Because Maryland is an at-fault state, you are allowed to file a claim against the at-fault driver's insuranceand your PIP insurance. It is also important to keep in mind that using your PIP insurance will not cause your policy to increase.
All Maryland insurance companies offer PIP coverage as an option, but it is up to the driver whether or not they choose to pay for this coverage. If a person chooses to waive PIP on their policy that waiver must be done in writing. Nowadays this waiver is usually signed through electronic signature.
There are also different levels of PIP car insurance coverage, so how much coverage you have will depend on the amount you specifically choose. For PIP car insurance the minimum is $2,500, but you can choose to purchase more. Full PIP covers you and the members of your family that live with you should they be involved in an accident. Specifically, it covers any reasonable medical expenses, such as bills from doctor's visits, hospital stays, surgery, and therapy. It can also cover up to 85% of lost wages.
There is also a limited PIP coverage option, which allows you to partially waive a portion of the PIP benefits for you, any other listed drivers on the policy, and any member of your household over the age of 16. Minors are still covered.
Can You Waive Maryland PIP Car Insurance?
In short, yes. As PIP car insurance is not required in Maryland, drivers do have the option to opt out of this coverage entirely. However, as personal injury experts, we do not recommend opting out of PIP coverage.
PIP car insurance can help you get more money when you are injured in an accident and need to file a claim. It can also protect your passengers and members of your household. When you are signing up for insurance, PIP coverage might not seem like that big of a deal, but if you do end up getting hurt in an accident, it can make a huge difference. In addiiton it's not very expensive to add onto your policy.
PIP can be incredibly helpful if the at-fault driver in your accident doesn't have enough insurance to cover your expenses. It can also help with your peace of mind if the at fault insurance company is taking a while to decide liability. If that is happening it will put you at ease to know that PIP will cover your initial medical bills depending on your coverage limits. In addition, PIP car insurance can also help you put money back in your pocket.
For example, if your PIP insurance covers all of your medical bills, but you still win a settlement against the at-fault driver, the money that your case settles for can go directly to you since your medical bills were already covered by your own PIP insurance.
So, while PIP car insurance is not required, you can see why it makes sense to have this coverage for extra protection for you, your passengers, or your family, just in case.
Have a Legal Question About PIP Coverage and Your Car Accident Claim? We Have Answers.
At Zirkin and Schmerling Law, our Maryland car accident attorneys are dedicated to helping injured victims get the compensation they deserve. If you have been injured in an accident and need help filing a claim or have questions or concerns about your PIP car insurance coverage, don't hesitate to reach out for assistance.
Contact us or call us at 410-753-4611 to set up an appointment with one of our car accident attorneys today.