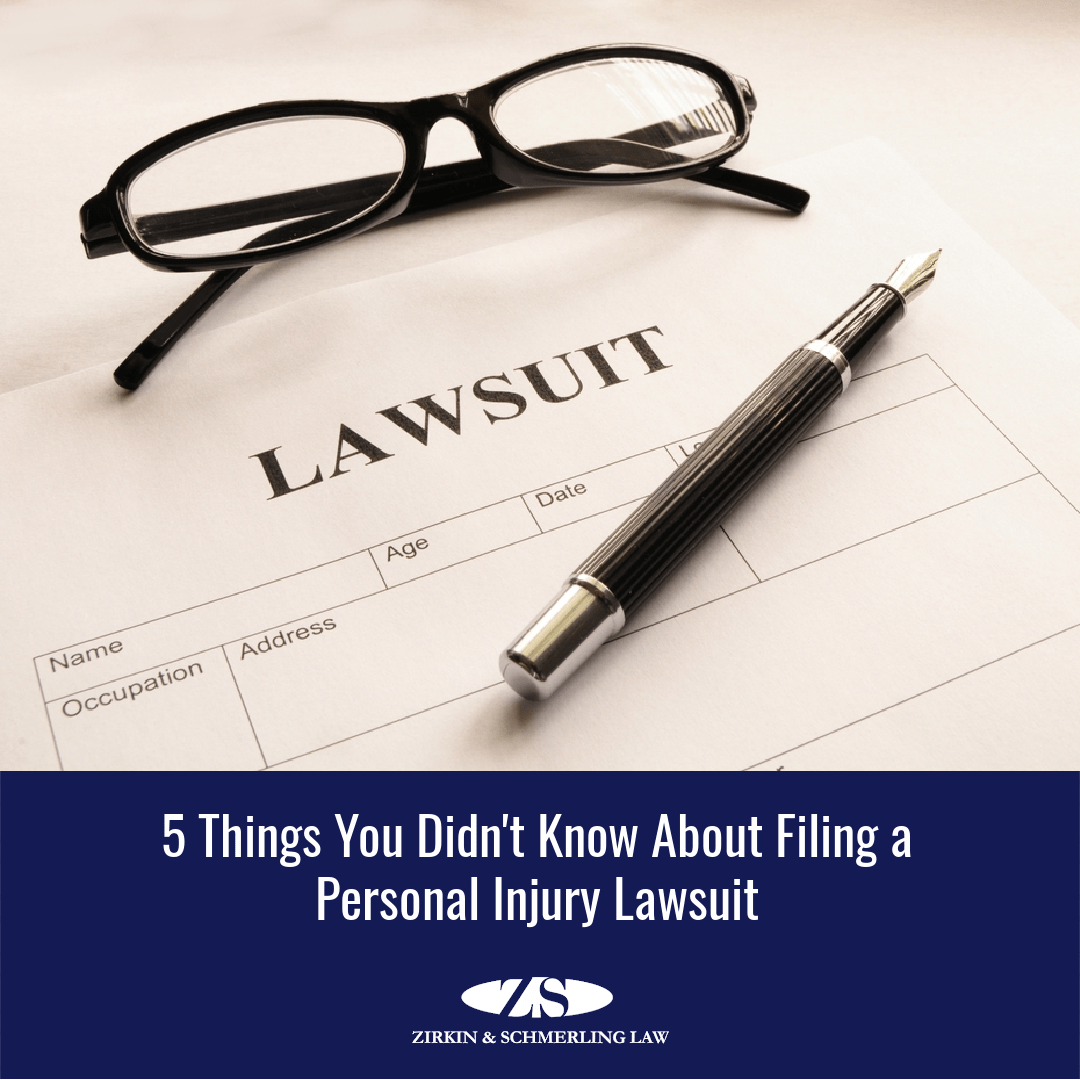 Most people know very little about how personal injury lawsuits work until they're faced with a difficult situation. Then suddenly they're injured and in immediate need of a personal injury attorney's help.
So let's look at 5 things most people don't know about filing a personal injury claim. If you ever find yourself injured and in need of a lawyer, you'll know the basics about pursuing your case.
#1: It's Unlikely That You'll Have to Go to Court
A personal injury is an injury you suffer due to someone else's negligence. One of the most common types of personal injuries is a slip-and-fall injury where someone stumbles on worn carpet or trips over debris in a walkway.
Other types of personal injuries include things like dog bites, medical malpractice, and a wide array of vehicle accidents. When hiring a lawyer, make sure they have experience in your specific type of injury.
Personal injury cases rarely go all the way to court. Court trials are costly and time-consuming, so the at-fault party often agrees to negotiate with the injured person and come to some type of out-of-court agreement.
But don't make the mistake of assuming you can handle this process entirely on your own. If you don't have a lawyer, you're vulnerable to mistakes and confusion that can ruin your case. Your lawyer serves the vital role of looking out for your best interests and negotiating in your favor, whether or not you go to court.
#2: Your Opponent is the Insurance Company
Don't waste your energy fighting with the person who injured you. And avoid talking to other people about your situation because anything you say, text, type, or vent about on social media could come back to haunt you and harm your case.
On the other hand, don't shy away from making a claim either. At Zirkin & Schmerling Law, our clients sometimes feel bad about pursuing a claim against a local person or small business like their gym, beauty salon, or a small, family-owned shop. They may think it's unkind to take action against someone who may be struggling as much as they are.
So we encourage our clients to keep this in mind: After the incident where you were injured, it will probably be turned over to an insurance company that wants to pay as little as possible for your damages. The insurance company is who holds the key to your compensation – not the individual who hurt you.
Insurance companies are massive businesses that are well-prepared for situations like yours. It's their whole business! It's okay to pursue an insurance claim and seek the compensation you deserve after a personal injury.
#3 Personal Injury Cases are Usually Completely Private
Don't worry. The details of your personal injury case won't end up in the newspaper or on social media. In fact, if your case doesn't go to court no one will ever hear about it. In the rare case where you end up going to court, the proceedings would be part of the public record. But there won't be news cameras in the courtroom capturing your business for the world to see.
If personal privacy is a top concern for you, talk to your attorney about it. This will help them understand how critical it is to reach an out-of-court settlement that stays fully private.
#4 You Might Be Able to Handle the Whole Thing From Home
Electronic communication has made personal injury claims much faster and easier than ever before. With the help of your lawyer, you may be able to submit all documentation electronically and avoid in-person visits.
Lawyers have access to special electronic systems that interact with the courts through secure channels. This means you can probably give your lawyer everything they need electronically, then your lawyer's office can handle submitting it all and keeping track of your case.
You may never see the inside of a courtroom or even the inside of your lawyer's office. This comes as a huge relief when you've been injured and would prefer to stay at home.
#5 You Can Get a Personal Injury Case Evaluation for Free
Here's a final thought about personal injury lawsuits. Good personal injury lawyers don't try to pressure you into expensive up-front fees.
In fact, it's a good idea to look for a lawyer who will give you an initial evaluation of your personal injury case entirely free of charge – just like we do here at Zirkin & Schmerling Law. We work on a contingency fee model, meaning we only get paid if you get paid and any payment occurs at the conclusion of your case.
If you have additional questions about filing a personal injury lawsuit, we're happy to help. Contact Zirkin & Schmerling Law to learn more about your legal options after a personal injury.
Have a Legal Question? We Have Answers
When you need to learn more about your rights, the attorneys at Zirkin & Schmerling Law can help. Contact us or call us at (410) 753-4611 to set up an appointment with one of our experienced accident lawyers today.