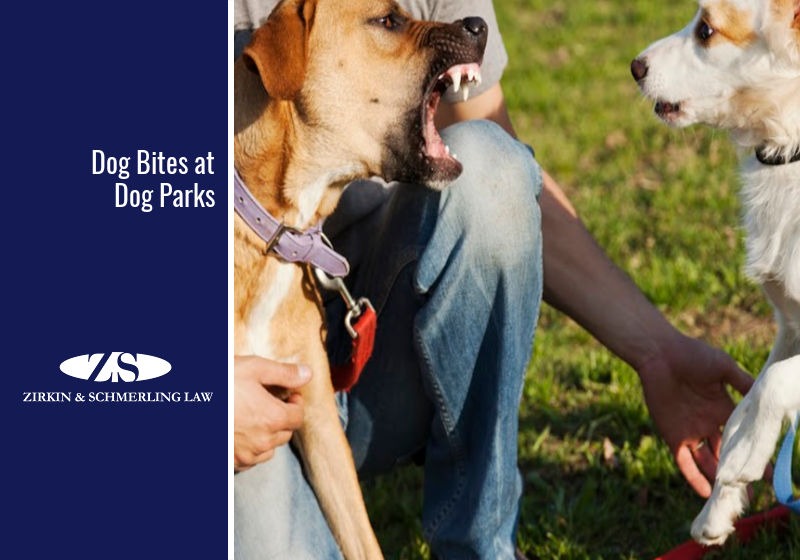 All dogs are not created equal. Besides obvious differences in size, anxiety or aggression can make some dogs more difficult to manage in open areas than others. Taking your dog to a dog park is something most of us do and enjoy. However, when you take your beloved pet to a dog park, even one filled with friendly-looking canines, you can put yourself in a situation where a dog bite could occur, and you could be injured.
Just in the past couple of years, one dog park in Frederick, Ballenger Creek Park, has been the location of several dog bite incidents:
September 17, 2019: A man was bitten during a fight between his Bichon Frise and two other dogs. Because the owner of the attacking dog didn't come forward, the man had to undergo a painful and expensive course of rabies shots.
October 4, 2019: A woman was bitten after trying to stop a fight between her dog and a gray pit bull or boxer-type dog.
September 9, 2020: A man was bitten by an older male pitbull (or boxer-type dog) with short white hair after trying to break up a fight between that dog and his own dog.
April 18, 2021: A woman was bitten after trying to break up a scuffle between five dogs.
Dog parks do have rules and guidelines for owners, such as:
Don't bring puppies who are not vaccinated or ready to be in a dog park.
Don't bring dogs with a history of aggression.
Try walking or exercising your dog before taking him to the off-leash section. This way, he won't be over-excited and rambunctious.
Don't bring treasured items (like a favorite toy) that your dog could become territorial about.
Don't bring unaltered dogs, especially females in heat to the park.
Keep your dog in the appropriate area (dog parks often have separate areas for small and large dogs).
Pay attention to your dog and surrounding dogs — don't get distracted by your phone or conversations.
Keep your dog on the leash until he is in the off-leash area.
Don't bring small children into the off-leash area.
Unfortunately, animal behavior is not always predictable, and humans don't always abide by guidelines.
What to do if you are bitten in a Baltimore dog park:
If the situation is still dangerous, call 9-1-1.
Exchange information with the owner of the dog that bit you.
Find out if the animal has a current rabies shot and write down the rabies tag number.
If the owner leaves with his or her dog without giving you information, ask for witness contact information. It will be important to track down the biting dog for many reasons but first to make sure that it doesn't have rabies.
Report the bite to the Baltimore County Police Department at (410) 887-2222.
Report the bite to your local Animal Control Office (you can dial 311 in Baltimore).
Immediately wash the wound with soap and water.
If the wound is serious, get medical help.
Contact an experienced dog bite attorney before you speak to the dog owner's insurance company.
Is the dog owner liable?
In Maryland, owners of dogs who have injured or killed someone are liable for any injury, death, or loss to a person or property that is caused by the dog when the dog is running at large. (This is the "strict liability" statute: Code of Maryland section 3-1901).
The only exceptions to this are:
The injured person was trespassing:
Maryland Code, Criminal Law § 6-402 prohibits trespassing. It is not trespassing if the person bitten is unofficially invited on the premises — for example, in the case of a delivery person or Girl Scout selling cookies. Unless there is a fence and an explicit warning about the dangerous dog, the person approaching the front door has a reasonable expectation of safety, and the dog owner has a responsibility to protect all visitors on the premises.
The person injured was breaking the law or attempting to break the law by committing a crime.
If someone breaks into a house and is bitten by a dog, the dog owner will not be held liable.
The person provoked, teased, abused, or tormented the dog.
Maryland has a harsh 1% law that states that if a person has even 1% contributory negligence, they will not receive damages or compensation. This defense will not apply to children under the age of five, as they are not judged capable of knowing the difference between playing and provoking.
Obviously, in a dog park, #1 and #2 are unlikely.
If a dog has bitten you, you may be entitled to receive compensation for your injuries. This is accomplished by filing a personal injury claim. In addition to the medical expenses incurred while treating your dog bite, you may also receive compensation for pain and suffering, lost wages, future medical bills, future lost wages, and other expenses.
It is vital that you contact an experienced dog bite attorney to protect your legal rights. Contact the attorneys at the Zirkin and Schmerling Law at 410-753-4611 today.