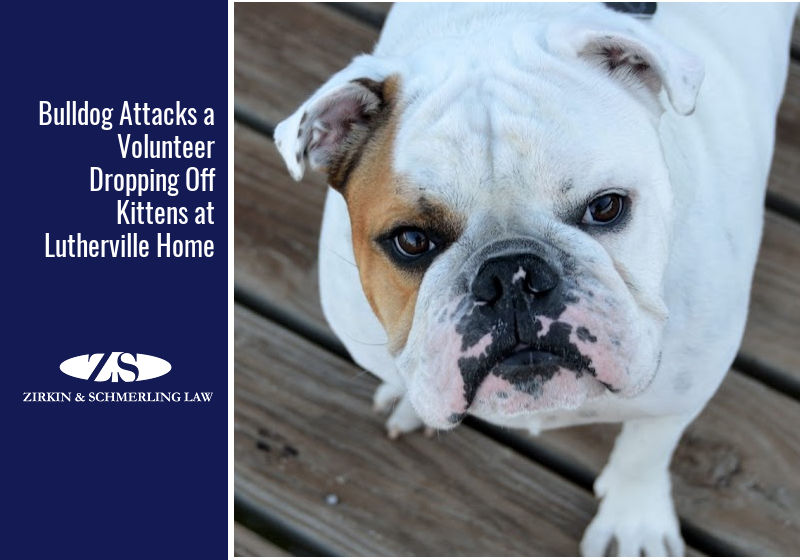 Dog attacks and the resulting injuries can be severely traumatizing for victims. Not only do they often result in serious physical injuries and disfigurement, but they can have lasting emotional effects as well. After an attack, many victims often suffer from severe mental anguish and PTSD.
Nearly 4.5 million people suffer from dog bites annually, with more than 9,500 requiring hospitalization daily. Unfortunately, with rising healthcare costs, treatments can sometimes cost more than $18,000 and it can take months, even years, for the victim to fully recover from both the physical and the emotional trauma.
As the top law firm in Baltimore handling dog bite cases, we have seen firsthand the damage our clients' experience as a result of dog attacks and injuries. Our law firm provides compassionate guidance to help the victims of these vicious attacks get the compensation they need. Below is just one of the many dog attacks that we hear about regularly.
Dog Attack in Baltimore
During a February evening, a woman volunteering with a feral cat control organization was dropping off a litter of rescue kittens to a Lutherville, Maryland, home. During the appointment, she was bitten by a large bulldog that belonged to a woman living at the drop-off home. The attack caused serious injuries to the volunteer's arm.
When the volunteer arrived at the home, the woman residing at the home took the cats from her and carried them inside through the home's side rear door. While the volunteer waited outside on the rear porch, the woman inside began speaking to her through the home's storm door.
Since the volunteer is hard of hearing, she walked up to the doorway to get closer, at which point an American bulldog stuck its head through the doorway and bit the volunteer on the lower arm. The woman inside unsuccessfully attempted to pull the dog off of the victim's arm, resulting in the volunteer being pulled into the room through the doorway before the dog was finally restrained. The victim experienced a crushing bite injury and needed 15 stitches in her arm.
While the victim later noticed "Beware of Dog" signs on the house, it was very dark, and she did not see them before the attack occurred. The Baltimore animal control division later issued a "menacing animals" complaint and accompanying fine against the woman who owned the dog. The dog's owner also did not have a license for her dog and was therefore advised to get a license within five days.
What to Do Following a Dog Attack
If you are injured in a dog attack, your health and wellbeing should be your first priority. Dog bites can easily become infected, and many dogs carry diseases. Even if you know the owner and are familiar with the dog, you should always seek immediate medical attention just in case. The steps you take following a dog attack will also be crucial should you decide to pursue a personal injury case or file a lawsuit.
If you are injured by a dog, the following should be your top priorities:
Seek medical attention: Again, your health and safety are your number one priority. A tetanus shot or antibiotics may be necessary to prevent a severe infection from developing.
Document the incident and your injuries: If possible, take photos of the scene and your injuries. It can also be beneficial to take notes of everything that happened.
Gather contact information: Obtain contact information from the dog owner and/or any witnesses that saw the attack. Also try to get any homeowner's insurance or renter's insurance for the dog owner.
Call the authorities and file a report: Call your local authorities to report the incident and explain what happened. Police will likely arrive at the scene to gather further evidence and information to file a report. They may even contact animal control if necessary, to restrain the dog that attacked.
Contact a local dog bite attorney: An experienced dog bite attorney can help walk you through your options following the attack. Should you decide to file a personal injury claim or a lawsuit, you will need them to help you with your case to ensure you are adequately compensated.
Have a Legal Question About a Dog Attack? We Have Answers.
If you or a loved one has experienced a dog attack, the attorneys at Zirkin and Schmerling Law are here to help. We understand the emotional and physical toll dog attacks can have on your life and wellbeing. Our experts are here to answer all of your questions and guide you through the challenging process of understanding Maryland laws pertaining to dog attacks.
Contact us or call us at 410-753-4611 to set up an appointment with one of our dog attack attorneys today.