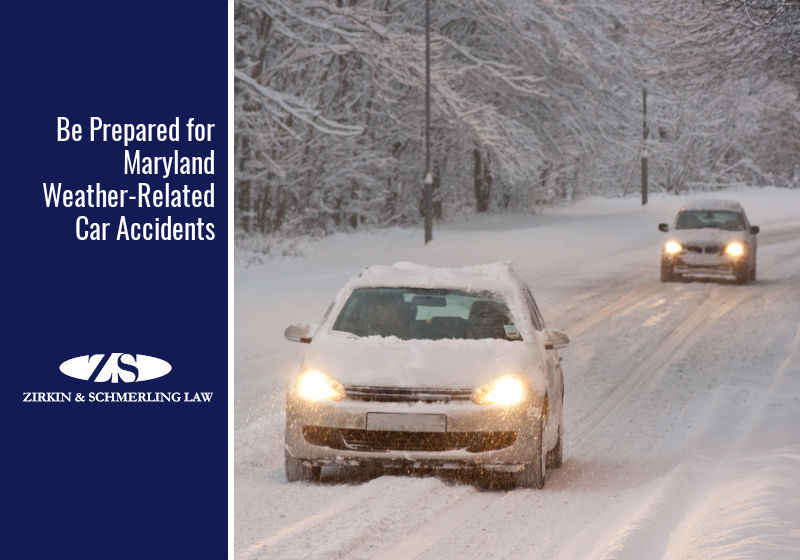 The weather contributes to about 1.2 million accidents and 5,000 road deaths every year in the United States. Although people tend to associate ice and snow with bad driving weather, there are many other weather-related causes too: rain puddles, high winds, thick fog, and even glaring sunshine that interferes with visibility.
When tricky weather is a factor, there's a higher risk of severe highway accidents that leave people seriously injured. According to the U.S. Department of transportation, 21% of all road accidents are weather-related and you're more likely to die in one of these car crashes than in tornadoes, floods, and hurricanes combined.
You can't control the weather, but you can take steps to stay safe in bad weather and reduce the risk of an accident. Here are some important things to know about driving in dangerous conditions.
Safety Starts Before You Hit the Road
Before you head out to drive, always keep an eye on the weather report. Arrange for weather alerts to pop up on your phone as the conditions change throughout the day. This way, you're less likely to be caught off guard by sudden high winds or heavy fog rolling in.
Get car tune-ups regularly and have your car checked for burned-out headlights, low fluids, worn tires, and other equipment hazards. Underinflated and poorly-treaded tires are a contributing factor in up to 8% of vehicle crashes.
If you're headed into a frequently congested area like Baltimore or Annapolis, check the traffic report to see if there are any areas with slow traffic or existing crashes. The risk of a crash goes up near other crashes because people take their eyes off the road to see what's going on or fail to notice stopped or slowed traffic.
While Driving, Anticipate Potential Dangers
Inexperienced drivers may fail to anticipate road dangers before they happen. New drivers under age 20 are more likely to be in crashes, including weather-related crashes, than all other drivers on the road. As people build driving experience in a variety of weather conditions, they become more able to make smart driving decisions.
For example, new drivers don't always realize that dropping temperatures and windy conditions can cause overpasses to freeze earlier than other roadways. As wind whips under the overpass, it freezes the road above even when it doesn't seem too cold out. Hence the signs that say, "BRIDGE ICES BEFORE ROAD." Pay attention to these signs whenever the temperatures start to move toward freezing.
It's also important to realize that ice doesn't have to be present to cause slipping and sliding on a roadway. According to the National Highway Traffic Safety Administration, three-fourths of all weather-related crashes occur on watery but non-frozen pavement. So watch out for puddles!
Even at moderate temperatures, rain puddles are one of the top contributors to accidents due to the risk of hydroplaning, which occurs when a tire can't disperse water and pulls up off the ground. Cars can also hydroplane on road slush and oily road residue.
Your Crash Might be More Than Just Weather-Related
Were you injured in a weather-related car crash? Consider that the weather might not have been the only factor involved in your accident. Maybe the other driver was inexperienced, drunk, on drugs, distracted, or having a bout of road rage at the time of the collision.
Their situation becomes your problem after a crash. You might be trying to track down someone who fled the scene of the accident in the middle of a snowstorm or you could be facing a legal battle with an uninsured driver who refuses to follow the rules of the road. Now what?
A Maryland car accident attorney can help you investigate what happened and get to the bottom of the liability issues involved. The team at Zirkin & Schmerling Law can help you understand the value of your claim and gather the evidence you need to back it up.
You may have been caught off guard by a weather-related accident, but now's the time to stay vigilant about your legal rights. Contact Zirkin & Schmerling Law now to discuss your crash and your options for securing compensation.
Have a Legal Question? We Have Answers
When you need to learn more about your rights, the attorneys at Zirkin & Schmerling Law can help. Contact us or call us at (410) 753-4611 to set up an appointment with one of our experienced accident lawyers today.