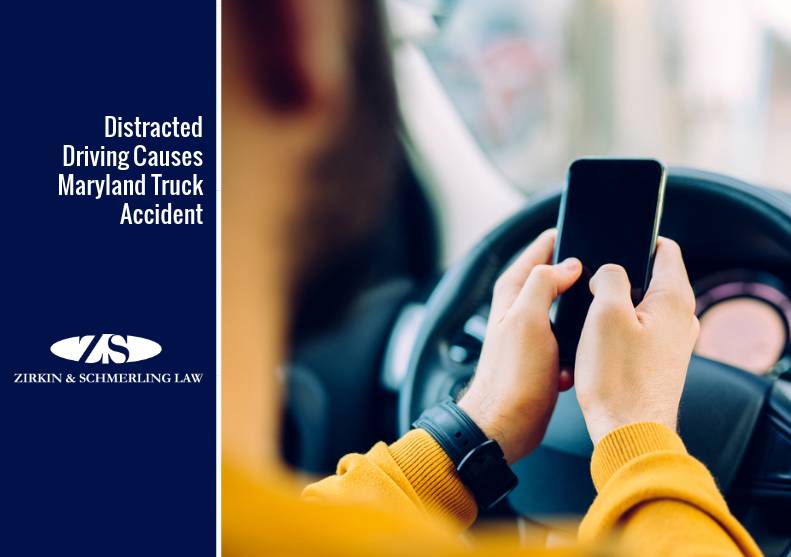 Truck Crashes Are Among The Most Destructive Accidents On Maryland's Roads
When a super-heavy truck travels at excessive speed, it puts other drivers at serious risk of injury and death in an auto accident. The sheer number of trucks on our roads is staggering. At Zirkin & Schmerling, we tallied all the different kinds of trucks on Maryland roads and counted 24 types -from big rigs and boat haulers to all the thousands of box trucks that zip around the area making deliveries.
About 630 people die in vehicle accidents every year in our state and thousands more are injured. Of all fatal crashes that happen in a typical year, about 11% involve a large truck. Of those, 30% involve speeding and 15% involve rollovers, according to the Maryland Motor Vehicle Administration (MDOT MVA). In some of these accidents, the driver of the smaller passenger car is killed while the truck driver walks away without a scratch.
It's especially horrifying when police later discover the truck driver who walks away is negligent, as we saw in a recent truck crash with fatalities in Harford County.
Andrew Klein, CEO of Klein's Shoprite, and seven-year-old Tripp Johnson were killed in March 2019 when a tractor-trailer plowed into their cars without even braking. In a terrible irony, the truck driver, Carloo Watson, was driving a Shoprite truck delivering freight for Mr. Klein's own company.
After the crash, many in the Maryland community wondered whether truck driver Watson was impaired by drugs or alcohol at the time of the crash. Police determined that he hadn't been drinking or taking drugs, but he was distracted by the newest driving distraction: a cell phone.
Because he was using his device in the moments prior to the crash, Mr. Watson is being charged with felony gross negligence manslaughter and criminal negligence manslaughter by motor vehicle. If he's found guilty, he could receive a total of 30 years in prison and a $40,000 fine.
How to Avoid Trucking Distracted Driving Crashes in Maryland
These trucking distracted driving accidents leave us all wondering what we can do to protect ourselves on Maryland's roads. Here are some tips from Zirkin & Schmerling that will help you stay safe while driving.
First, keep in mind that all of the following activities are considered trucking distracted driving in Maryland: 
Becoming distracted while chatting with passengers
Grooming yourself or putting on makeup
Watching a video, playing with an iPad or browsing the internet
Adjusting the music
Eating and drinking
Using a handheld navigation/GPS
Also, pay close attention in the following driving situations, which are higher risk for accidents according to the MDOT:
Driving in heavy traffic
Approaching busy intersections
Traveling side-by-side with, or in the opposite direction of, large trucks
Driving on roads with no center median or divider
Driving at night, at dusk and at dawn
Driving during bad weather, including fog, snow, ice and heavy rain
Traveling on curved Maryland roads with difficult sightlines
When you are in a risky or unfamiliar driving situation, make it a priority to do the following:
Drive at the speed limit and slow down when risk is present
Practice defensive driving by being careful and watching the behavior of others
Never drive distracted, while sleepy or under the influence
After a truck accident or any type of accident on Maryland's roads, contact the police and get emergency medical assistance by calling 911, then wait in a safe place at the scene of the accident. If you are injured, contact a Maryland truck accident attorney, who can help you seek the compensation you'll need to recover and move forward from your accident.
Have a Legal Question About Truck Accidents in Baltimore? We Have Answers
If you have suffered injuries and loss due to a Maryland truck accident, the attorneys at Zirkin and Schmerling Law can help. We can answer all of your questions and guiding you through the challenging process of a truck accident claim. We can help you hold the right person responsible for your injuries and file suit for damages. Contact us or call us at 410-753-4611 to set up an appointment with one of our truck accident attorneys today.