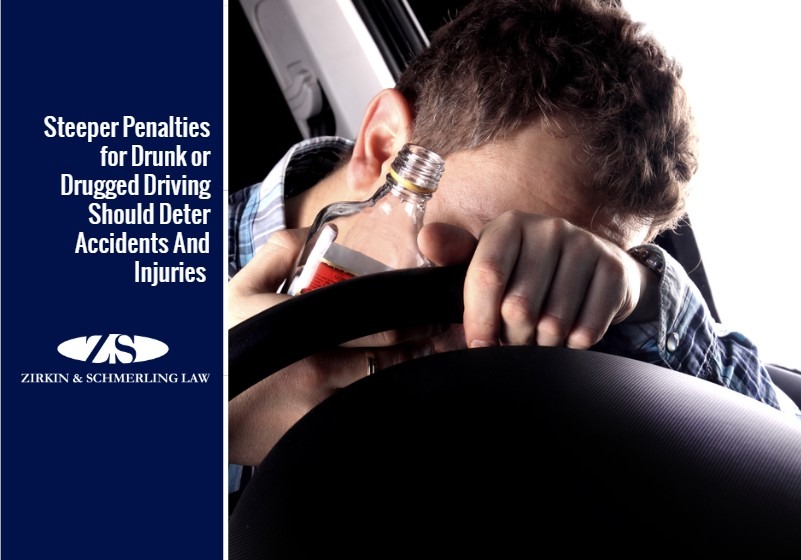 The frequency of drunk and drugged driving accidents hasn't dropped much in Maryland so far, even though the penalties for causing these accidents are more severe, after House Bill 707 (HB707) went into effect October 1, 2019.
According to a 2018 Maryland Highway Safety Plan study, drunk driving accounts for about one in three fatal crashes and one in 10 crashes overall. About 7,400 drunk driving-related crashes occur each year in our state, a number that's down only slightly since 2011. Certainly the goal is to bring the number of drunk and drugged driving crashes down to zero.
Too Many Marylanders Don't Drive Sober on the Road
In June, someone in Ocean City called 911 to report that 41-year-old Todd Pivec of Cockeysville was driving erratically. When police attempted to stop him, Mr. Pivec failed to stop and collided with another vehicle, which became engulfed in flames that took the life of the driver. According to the police, Mr. Pivec has been charged with manslaughter, homicide by a motor vehicle while intoxicated and several traffic offenses.
In September 21-year-old Kayla Nicole Joy was driving a box truck on Route 175 when she struck Ian Gregory Vangenderen's motorcycle and killed him instantly. Police say Ms. Joy was drunk at the time of the accident and suddenly pulled out of a parking lot into the path of Mr. Vangenderen's motorcycle. She is charged with vehicular homicide, drunk driving and other offenses.
Also in September 19-year-old Olivia Mendoza was killed in Fresno County when 31-year-old Andre Hill hit her car with his speeding semi-truck. Mr. Hill failed a field sobriety test and couldn't walk in a straight line immediately after the accident. Police determined that he was high on marijuana.
Penalties are Harsher Than Ever But Will They Work?
Maryland's newest drunk and drugged driving laws under HB707 primarily focus on penalizing repeat offenders, who account for a huge number of crashes. Under the latest version of the law, if you have prior convictions for operating either a vehicle or vessel under the influence, or if you kill someone in the process, you will face more jail time and larger financial penalties than ever before.
A person who commits these crimes with prior convictions is guilty of a felony. They may be imprisoned for five to 10 years and receive a $5,000 to $10,000 fine. This law applies to both motor vehicles and watercraft and it includes operating under the influence of alcohol, drugs and other controlled and dangerous substances.
The penalties are also more severe if there are certain circumstances present during the incident. For example, if you are caught driving drunk for a second or third time and you also have a minor child in the car with you at the time you are pulled over, you can be given more jail time and a larger fine.
Hit by a Drunk Driver? Stand Up For Your Rights.
If you or someone you love is hit by a drunk driver, it might feel like no penalty could ever be too harsh for the person who's responsible for the accident. When a loved one dies in a drunk driving crash, people often feel extreme anger toward the drunk driver who caused them such agony.
In these cases, sometimes the best option is to hold the person accountable through a personal injury lawsuit. The police and county prosecutor may pursue criminal charges against the drunk driver, but that doesn't pay your medical bills. And it sure doesn't bring back a loved one who lost their life.
You deserve to be compensated for the physical pain, emotional trauma and bills that build up after a drunk driving accident. When a drunk driver is responsible for a car accident, your attorney helps you demand compensation from the drunk driver who created so much chaos in your life.
People injured by drunk or drugged drivers and their families may be able to receive:
Repayment of past and future medical expenses, even those covered by insurance
The cost to replace a vehicle
Lost income due to the accident
Compensation for pain and suffering
Hopefully, HB707 and other Maryland drunk driving laws will make people think twice before hitting the road when they're under the influence.
Have a Legal Question About Drunk or Drugged Driving Accidents in Baltimore? We Have Answers.
If you have suffered injury from a drunk or drugged driver, the attorneys at Zirkin and Schmerling Law can help you understand Maryland's personal injury laws and seek compensation. We can help you hold the right person responsible for your injuries and file suit for damages. Call us at 410-753-4611 to set up an appointment with one of our car accident personal injury attorneys today.