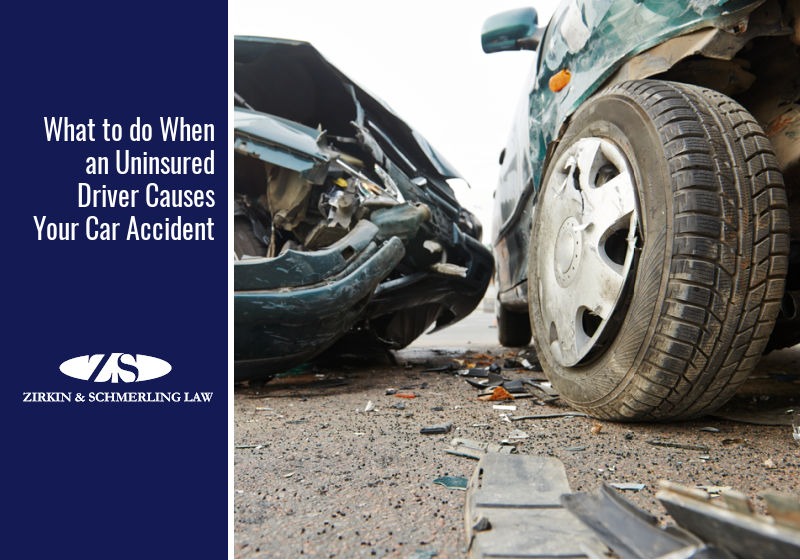 You're already having a bad day when you're in a car accident, but things get even worse when you discover the other driver is uninsured. Now you're facing injuries and hospital bills plus uncertainty about insurance covering it.
And it was all due to someone else's irresponsibility. It's common to feel frustrated and fearful in this situation, even as you try to recover from your injuries and minimize the impact of the accident on your job, family, and life.
You still have options in this situation. Let's take a closer look at how to get your bills paid even when the person who caused your accident is uninsured.
The Other Driver's Carelessness Began Before the Accident
By not having car insurance as required in Maryland, the other driver made a decision a long time ago that showed their lack of good judgment. They may have been avoiding their legal responsibility for months or years before the crash.
Under Maryland law, all owners of motor vehicles must buy and maintain at least the minimum level coverage for bodily injury liability, property damage, and uninsured/underinsured motorist coverage.
Drivers who don't meet this expectation can be fined $150 for the first 30 days and $7 per day thereafter. They can also lose their license and registration, be restricted from registering new vehicles, and be required to pay a restoration fee to the state.
Sometimes a driver's failure to have insurance comes up during a Maryland traffic stop or another routine interaction with the police. But too often, it isn't discovered until they've already been involved in a devastating accident. These uninsured drivers are exactly why the rest of us have to carry uninsured motorist coverage!
You Can Make a Claim Against an Uninsured Driver
You may be frustrated to discover that uninsured drivers don't always face severe consequences for their failure to follow the law. For example, if the driver provides proof of insurance at the scene but it's later found to be invalid, the police may or may not choose to take the matter further.
Whether or not the authorities decide to take action against the uninsured driver, you don't have to sit by and wait. You can start an insurance claim right away. One of the following situations will likely play out.
In one scenario, the other driver is at fault but they have no insurance so your own uninsured motorist coverage kicks in to help offset your bills. Hopefully, this coverage is enough to cover the full cost of your damages including medical bills, lost wages, and pain and suffering.
In another scenario, the at-fault driver does have liability coverage, but it's minimal and doesn't even come close to covering your damages. Your underinsured motorist coverage helps cover the remaining valueof your damages.
In either of these scenarios, the entire value of your damages could exceed the amount of the available insurance. You may need to file a claim against the at-fault driver personally. This means filing a lawsuit if the person will have the financial resources to pay a judgment against them.
Important Things to Know About Uninsured Motorist Accidents
It's a good idea to review your policyto make sure you have adequate underinsured/uninsured motorist coverage. Keep in mind that this coverage is there to protect you and your family. All too often clients are unhappy about the amount of coverage the fault driver has under their policy. If you maintain large limits of coverage under your policy then you will always know that you have enough coverage regardless of what coverages the other driver does or does not have.
An experienced Maryland car accident attorney can help you do important things that bolster your case for a high-value claim. They can gather documentation like police reports and medical records, plus they can take witness accounts and track down vital video footage.
Connect with the talented team at Zirkin & Schmerling Law to talk about your options after an accident with an uninsured driver. We'll help you handle the claims process smoothly and seek the best possible outcome after your accident.
Have a Legal Question? We Have Answers
When you need to learn more about your rights, the attorneys at Zirkin & Schmerling Law can help. Contact us or call us at (410) 753-4611 to set up an appointment with one of our experienced car accident lawyers today.