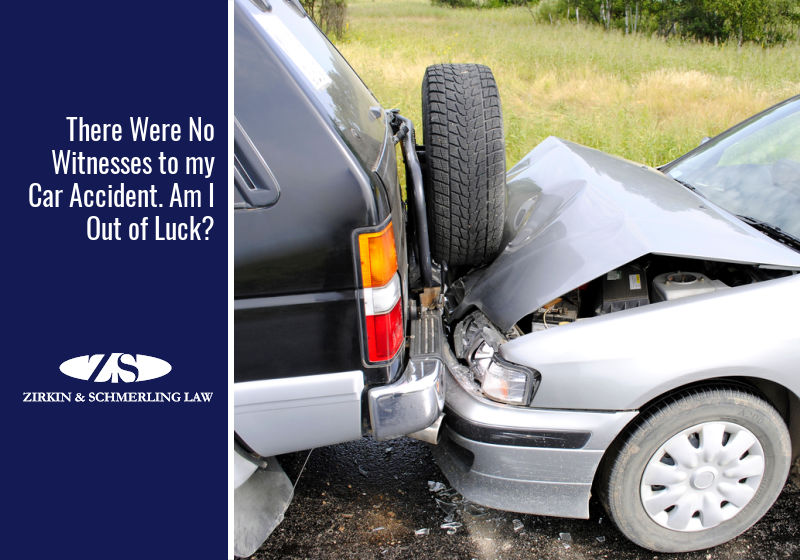 No, you are not out of luck! There are certain steps that you can take to help your case, and of course, having an expert car accident law firm working with you is important.
That being said, in the best-case scenario, you are reading this before being involved in an accident. Well, in the actual best-case scenario, you would never be involved in an accident. However, an average of 111,908 vehicle accidents occur each year in Maryland, a state with a population of 6.036 million — 1 in 54 people per year will be involved in an accident.
Ideally, your collision would have two credible witnesses whose statements are unimpeachable, but in the real world, accidents often occur without any witnesses. The only people available to say what happened are the two drivers involved, both unwilling to admit fault.
If this does happen to you, here are 13 important steps to remember:
Take a deep breath and assess your injuries.
Call 911 and tell the dispatcher where you are. Even if you don't need an ambulance, you do need the police to arrive and make a police report. No matter how unscathed you think that your car and the other driver's car are, do not leave the scene of the accident.
Gather your necessary information, such as your proof of insurance, registration, and driver's license.
Exchange insurance information with the other driver, but don't say anything else at this point. It is human nature to want to apologize when something has happened, but you don't want your words to be used against you at a later date.
If you can safely do so, take pictures of both vehicles involved in the accident, any damage, any identifying road signs or landmarks to show exactly how the cars were positioned, the other driver's license plate, and any tire markson the road.
Tell the police officers exactly what happened, and make sure you know how to get a copy of the police report.
Pay attention to anything the other driver says. Once you get home immediately write down every word the other driver said to you, said to the police, or anyone else.
Seek medical care as soon as possible if you have any injuries or pain even if it seems minor. Many injuries take time to manifest themselves, and you will need to be thoroughly checked out for your own safety. You will also need documentation if you ultimately are involved in a lawsuit as a result of the accident.
As soon as you get home and feel able to, write down everything you can remember about the accident. Be as detailed as possible and do this as quickly as you can. Often the details fade after a couple of days, so you will want to make this record while it is still fresh in your mind.
Contact an experienced car accident attorney to help you navigate through the process. At Zirkin & Schmerling, we have successfully dealt with many accident cases with no witnesses. Just recently, we were able to get a $375,000 settlement for a client who was in a minor accident with minimal damage to bothvehicles. There were no witnesses, so it was a "word vs. word" accident with both sides blaming the other.
Time is of the essence. The statute of limitations in most car accident cases in Maryland is three years from the date of the accident but consult with an attorney to see if you have a case as soon as possible.
Stay off of social media. Do not post anything that could be used against you in a lawsuit. You might write that you are "ok," meaning that you are grateful to be alive, but that could be twisted to say that you have no injuries. Don't post pictures of yourself out having fun with friends for the same reason. (Read further details about this topic in my blog: Social Media Advice After a Car Accident.)
The strength of your car accident lawsuit depends on the facts of the car crash and the circumstances in which it occurred. You need a fully qualified Maryland car accident and personal injury attorney to review your case, assess the strength of your claim, and advise you on the best path forward. You need Zirkin & Schmerling Law.
Get a free case consultation today. Call410-356-4455. Or contact us online.