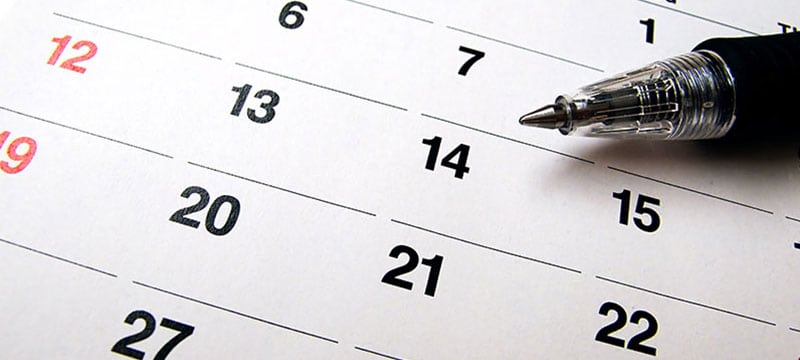 Maryland Uninsured Motorist Statute of Limitations
No matter what type of case you are looking to file, you should always consider the statute of limitations. If you miss this critical deadline, you will never be able to file your case. Read on for more information about crucial car accident deadlines in Maryland, and how you can be sure to file your case at the right time.
Car Accident Deadlines In Maryland
The statute of limitations in most Maryland car accident cases is 3 years from the date of the accident. However, there are a few exceptions to this rule. For example, if a child was injured in a car accident when they were a minor, their 3-year period begins the day that they turn 18 years old rather than the day of the accident. Filing before these deadlines is a crucial element of figuring out who pays for the medical bills in a car accident.
Claims Against The Government
For car accident cases filed against a government or quasi-government entity, there are separate and distinct deadlines under the Local or State Tort Claims Act. This car accident deadline in Maryland requires that you give official notice to the government entity in a very specific way.
The Maryland Legislature recently changed the law regarding this notice. As it now stands, a victim has one year from the date of the injury to file the appropriate notice provision with the governmental agency. This provision applies to government vehicles. If, for instance, you were struck by a bus owned and operated by the government, you would need to file this special notice.
Claims Against Your Own Insurance
In certain cases, motor vehicle accident deadlines in Maryland require that you file a claim against your own insurance company. These cases are called Maryland uninsured motorist statute of limitations or underinsured motorist cases. An uninsured motorist case occurs when the person who injured you in the car accident has no insurance or fled the scene. An underinsured case occurs when the at-fault driver does not carry sufficient insurance coverage to compensate you fairly.
In both cases, the victim makes a claim against their own insurance company to make up the difference and receive full compensation. The statute of limitations in these cases is 3 years from the date that the victim knew or should have known that they had a claim against their own insurance company.
If you feel like you need some legal help, contact our Auto Accident Law attorney to schedule a free case evaluation today.
Uninsured Driver Cases
In certain circumstances, neither the injured party nor the at-fault driver will have auto insurance. If you are involved in an accident like this, you will need to file against the Uninsured Division of the Maryland Automobile Insurance Fund (MAIF), the state's insurer of last resort.
Just as you do when filing against a governmental agency, you must send the MAIF a separate and specific "notice." The deadline for that notice is six months after the date of the accident. It is critical that you do not miss this deadline. Check out our comprehensive article for more information about uninsured and underinsured motorist coverage in Maryland.
Personal Injury Protection Claims
There are additional car accident deadlines in Maryland related to PIP (Personal Injury Protection) claims. Unless you specifically waived PIP coverage, it will be included in your own existing insurance policy. This coverage is meant to pay for a specific amount of medical bills and lost wages regardless of who caused the accident.
The deadline for submitting your PIP application is one year after the accident. It is critical that you file your PIP application as quickly as you can so that you will not miss the deadline, and will be able to pay for some part of your initial bills.
Learn More
The bottom line is this: understand the specific laws that govern your car accident case. Missing a deadline with the Maryland uninsured motorist statute of limitations could defeat your case and deny you compensation for your injuries. Maryland car accident deadlines are complicated, and many cases are lost because victims or their attorneys are unaware of the complexities of the law. Call the attorneys at Zirkin and Schmerling Law at 410-753-4611 to stay informed!