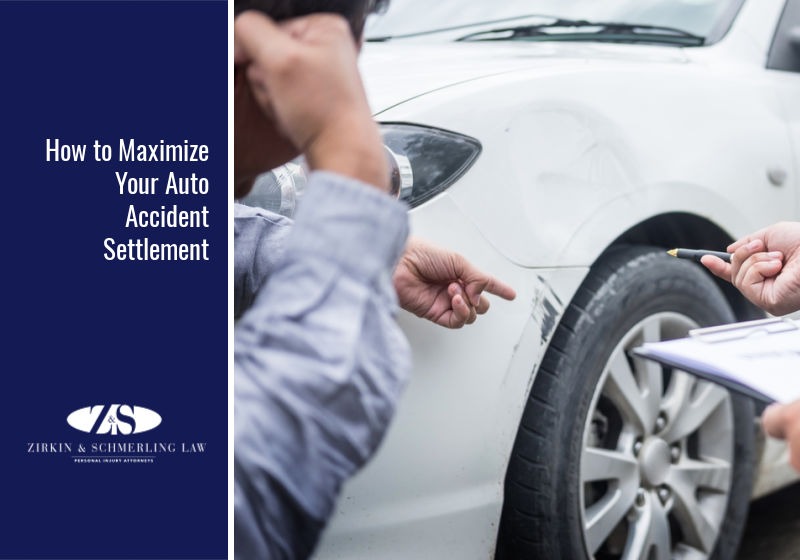 If you have suffered from a car accident on Maryland's bustling roads, you could face overwhelming expenses, including vehicle repair and medical bills. Fortunately, if another driver was at fault for your accident, you can file a claim with their insurance company to recover compensation for your losses. Here is how to get the most money from your car accident settlement in Maryland.
Proving Liability After a Maryland Car Accident
Maryland is an at-fault state, meaning that when an accident occurs, the driver who caused the crash is responsible for the resulting damages and injuries. Drivers are required to carry liability insurance to cover the costs of any damages or injuries they may cause in an accident, meaning that the at-fault driver's insurance company is responsible for paying damages. If an at-fault driver does not have sufficient insurance coverage, a victim can hold them financially responsible through a lawsuit.
Maryland uses a contributory negligence system which means that if you're responsible for even 1% of your accident, you cannot recover compensation from the at-fault driver or their insurance company. For that reason, it's crucial that you supply sufficient evidence indicating that the other driver was at fault for your accident and that you weren't partially responsible.
How Long Does a Car Accident Settlement Take?
The amount of time your settlement will take depends on a variety of factors, including the number of parties involved, the complexity of the accident, your evidence, the duration of your medical treatment, and whether the insurance company disputes liability.
What's the Average Car Accident Settlement?
Car accident settlement payouts vary dramatically because the amount a victim receives depends on the damages they sustain and the amount of the insurance policy available. For example, a victim who suffers from a broken ankle will typically have to pay more in medical bills than someone who sustains soft tissue injuries, and the settlement amount will reflect their treatment costs.
Another major factor that often impacts settlement amounts is whether or not the victim hired a personal injury attorney. According to Nolo, the average settlement for those without representation is $13,900 while the average settlement for a person with legal support is $44,600.
Gather Evidence to Support Your Auto Accident Settlement
In order to prove your claim and maximize your settlement amount, you'll need to gather as much evidence as possible indicating the other driver was exclusively at fault for the crash. Here are some types of evidence that can establish fault and support your claim:
Police report: The police officers who respond to the scene of an accident will create an official report that details the circumstances of the crash.
Eyewitness statements: Eyewitnesses can provide valuable testimony indicating that the other driver was at fault. Be sure to collect their first-hand accounts as well as their contact information so that you or your lawyer can reach them at a later time.
Photographs: Photographs of the accident scene can show the accident's aftermath, signage, skid marks, and more.
Video footage: If there were any cameras in the vicinity of the accident, such as traffic cameras or security cameras, the footage can serve as powerful evidence against the at-fault driver.
Vehicle maintenance records: If the accident was caused by a vehicle malfunction, maintenance records can show that the driver was negligent in their vehicle upkeep.
Phone records: If the driver was on their phone at the time of the accident, phone records can provide evidence of distracted driving.
The more evidence you have to support your case, the stronger your negotiating position will be. On the other hand, if you have little evidence supporting your claim, the at-fault driver's insurance company may offer you a lower settlement. They may even attempt to deny your settlement altogether by claiming that you were partially responsible for the car accident.
Ultimately, having strong evidence can make the difference between a small settlement and a more significant one that fully compensates you for your losses.
Seek Immediate Medical Treatment
You need to seek immediate medical attention after suffering from an auto accident. Even if you feel fine after an accident, your injuries may not be apparent until later. And the longer you wait, the harder it will be for you to prove that your injuries resulted from your crash.
When filing a claim with the at-fault driver's insurance company, you need to be able to prove that you sustained damages as a direct result of their client's negligence, and if you delay before seeking medical attention, the insurance company may argue that your injuries weren't caused by the accident.
Additionally, when you receive medical attention and any ongoing treatment, you need to retain all documentation related to your doctor's visits, prescriptions, physical therapy, and other medical expenses. Receipts and other documentation will serve as supporting evidence indicating that you sustained damages as a direct result of the accident.
You may also need to show evidence indicating that your injuries left you temporarily or permanently disabled as this can also impact your finances. If you suffered from serious or even seemingly minor injuries, you may have to take time away from work in order to heal. Additionally, some car accident victims suffer from injuries that leave them permanently disabled, keeping them from earning a reasonable living wage in the future.
When you provide evidence indicating that you're suffering from temporary or permanent disabilities, you may be able to recover compensation for lost wages and loss of future earnings. Some forms of evidence include:
A personal journal documenting how the injuries have impacted your daily life
Medical expert witness testimony
Testimony from friends and families discussing how your injuries have affected your life
Official note from your work indicating that you had to take time off due to your injuries
Contact a Maryland Car Accident Attorney
Finally, hiring a personal injury attorney after a car accident can help you maximize your damages. Personal injury attorneys have experience dealing with insurance companies and can negotiate to secure a fair settlement. They can also take your case to court if necessary to fight on your behalf and obtain a higher compensation amount.
For expert legal support after your car accident case, contact the Maryland car accident attorneys at Zirkin & Schmerling. We'll work to recover the most money possible for your property damage and injuries.
Contact us today for a free consultation by calling (410) 753-4611, or you can schedule your consultation online here.