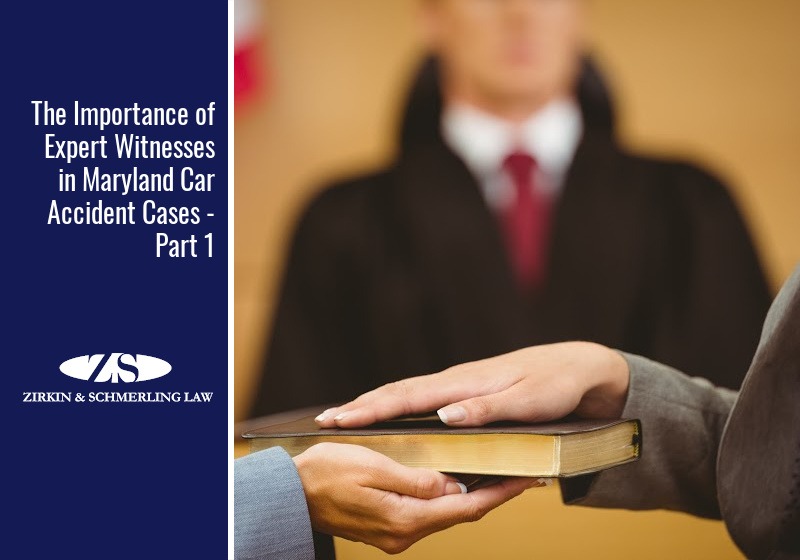 Were you hurt in a car accident? That means the burden is on you to prove the other person was at fault for your injuries. You also have to provide evidence of the extent of your injuries and the cost of your medical treatment.
It sure doesn't seem fair, does it? You're already the victim of someone else's negligence, and now you have to prove your case while trying to recover and heal. It's a lot to handle.
That's why it's so important to connect with an experienced car accident attorney who can help you find expert witnesses to support your side. These experts bolster your case and increase your odds of high-value compensation.
An Expert Witness is Much Better Than an Eyewitness
An expert witness could be much more valuable to your case than an eyewitness. Although an eyewitness may have seen the accident happen, they have no special training and couldn't necessarily make sense of what they saw.
By contrast, an expert witness has a background that allows them to approach car accidents more methodically and scientifically. They might be an accident scene reconstructionist, a criminologist, a retired state trooper, a medical doctor, an economist, a safety inspector, or another type of well-educated expert.
So let's say you were in a car accident that involved a complex multi-directional intersection on one of Baltimore's most dangerous roads. An eyewitness saw it happen, but all they could tell the police was, "The two cars collided. It happened fast. I didn't see much." Not too helpful!
To illuminate the situation, your attorney secures the testimony of an expert witness who is a former cop and accident investigator. They've seen the results of many accidents that have happened at this busy Baltimore intersection.
This expert might visit the scene of the accident, take measurements, and investigate details like the weather and the road conditions. They can reconstruct your accident and shed light on what happened from an expert's point of view.
Experts Provide Crucial Details to Support Your Case
An expert witness can fill in the blanks of your case and provide a powerful set of facts to support your side. A judge or jury can rely on the expert's insights to help them understand how the accident happened and how you were injured.
Medical experts are almost always involved in these cases because they can testify about how the impacts of the accident harmed your body and what type of medical care will be required to help you heal. Health professionals can explain the effects of the accident on your physical mobility, ability to work, pain and suffering, and psychological well-being.
If the insurance company was originally offering you $10,000 and a doctor can testify that your injuries will take at least $50,000 in medical procedures, you may have a better shot at winning the higher amount. If an economist can testify that you stand to lose $100,000 in lifetime earnings due to your disability from the accident, you may be awarded this amount too.
Contact a Car Accident Attorney Now to Find Expert Witnesses
As you can see, expert witnesses add a huge amount of value to your claim. Your Maryland lawyer can help you locate expert witnesses and knows the state's laws regarding admissible testimony. Every jurisdiction handles expert testimony in a specific way.
Here are a few examples of Maryland's established case law about expert testimony:
These are just a few examples of the finer points of the law a good Maryland car accident attorney knows. Your attorney from Zirkin & Schmerling law can help you secure the expert testimony you'll need to best support your case for high-value compensation.
Have a Legal Question? We Have Answers
When you need to learn more about your rights, the attorneys at Zirkin & Schmerling Law can help. Contact us or call us at (410) 753-4611 to set up an appointment with one of our experienced car accident lawyers today.