Taking any traffic ticket lightly is a serious mistake. If convicted, you may be facing jail time and substantial fines. You also may be faced with the loss of your driving privileges, or have points placed onto your driver's license, which could result in higher car insurance rates or loss of any job that requires a clean driving record. Here at Zirkin and Schmerling Law, we view no traffic ticket as a minor infraction. Take the time to read this article and contact our office to understand your legal rights. Click the links below to to learn more about Maryland traffic ticket laws.
If you feel like you need some legal help, contact our Traffic Law attorney to schedule a free case evaluation today.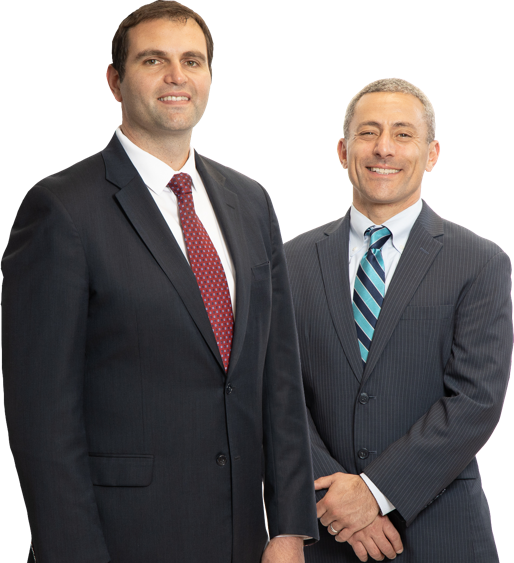 Free Case Evaluation
Do I Need Help From an Experienced Traffic Attorney?
Always remember that best way to avoid jail or heavy fines is to be prepared. And the best way to prepare for court is to hire an experienced Maryland traffic ticket law attorney. A traffic attorney can use their experience to navigate the system and achieve the best result for you. Traffic attorneys know the difference between a person who is legitimately facing jail time for their first charge and a person who has an extensive traffic record but does not deserve jail time.
The difference typically has everything to do with your Maryland traffic ticket law attorney's preparation and experience. A traffic attorney will be helpful to you while preparing your case for trial, if appropriate. They may also be able to help remedy the situation prior to your trial. Should you participate in an alcohol or driver-improvement program? Should you pay one of your traffic tickets? Should you do nothing? An experienced traffic attorney will know the answers. Call 410-753-4611 for your free consultation.
Under Maryland Traffic Ticket Law, What Do I Do if the Ticket Says "Must Appear"?
Maryland's extensive traffic ticket law can be challenging to navigate. In fact, Maryland's traffic laws rival our tax code. If you were to get a traffic ticket from a police officer, you could receive either an incarcerable or a non-incarcerable traffic ticket. In larger jurisdictions, courts usually organize these two types of tickets into different rooms within the same courthouse for efficiency.
Under Maryland traffic ticket law, an "incarcerable traffic ticket" could result in jail time. It will be placed on the Serious Traffic Docket, and will be assigned a prosecuting Assistant State's Attorney. Non-incarcerable traffic tickets do not require a State's Attorney to be present. While non-incarcerable traffic tickets are typically organized onto the Minor Traffic Docket, they can also have serious consequences.
If you are unsure whether a traffic ticket can result in jail time under Maryland Law, there is an easy way to tell—even before you contact an attorney. If the traffic ticket that the officer gave you says "YOU MUST APPEAR," you are not allowed to pre-pay a fine and must appear. In these cases, you are facing a ticket serious enough that you could go to jail if convicted. You must appear in court!
Contact Us
Whether you have received an incarcerable or a non-incarcerable ticket, it is critical that you hire an attorney who understands Maryland traffic ticket law. No charge should be taken lightly, and the attorneys at Zirkin and Schmerling Law fight with energy and commitment to obtain the best result possible for you. If you or someone you know has been charged with any kind of traffic offense, contact Zirkin and Schmerling Law for a free-of-charge consultation and learn what options are available. Call 410-753-4611 to learn more.