Here in Maryland, we have one of the lowest divorce rates in the country. But that's cold comfort to those who are going through a difficult divorce. About 2.4 out of every 1,000 Maryland citizens will divorce this year and it's one of the most challenging situations anyone can face.
How Can I Choose The Best Maryland Divorce Attorney?
As you can see from the information on this page, a divorce in Maryland can involve many complex aspects of the law, including division of property, alimony, protective orders, and if there are children involved, child support and child custody.
That's why you need a Maryland divorce attorney who will help you stand up for your personal and parental rights during a divorce. Your attorney must have the wisdom, boldness, and dedication to give you the best representation possible.
Before choosing an attorney, keep these factors in mind:
Experience. While almost any Maryland attorney can represent you, it takes an experienced attorney to present your best case during a divorce. Does the attorney have the relevant experience to skillfully handle a Maryland divorce case?
Results. A reputable attorney has a solid history of getting positive results for their clients. Ask about their past cases and the verdicts they secured for their clients in divorces. Zirkin & Schmerling has a proven track record with many positive testimonials from clients.
Reputation. Talk to people you know who have used various attorneys for their divorces. Ask your friends, your family, and others who have been through it before. You'll find that the name Zirkin & Schmerling is well-known throughout Maryland for having experience and success with divorce cases.
We Get Results
We have an impressive track record of representing our clients in divorce cases. Even when a client is facing a bitter battle with a very difficult soon-to-be ex-spouse, we have the experience it takes to provide excellent representation and carefully negotiate with the other side.
This is a turning point in your life. Having the right divorce lawyer on your side makes all the difference when you're sorting out the details of your future. An experienced divorce lawyer will lay out your options regarding getting divorced, dividing property, establishing alimony, securing child custody, and other details involved with divorce.
When you need to appear in court or handle out-of-court negotiations, a talented lawyer boldly stands up for your rights. Even if your ex is challenging everything and being difficult, your attorney is right there with you to provide legal guidance.
If you feel like you need some legal help, contact our Family Law attorney to schedule a case evaluation today.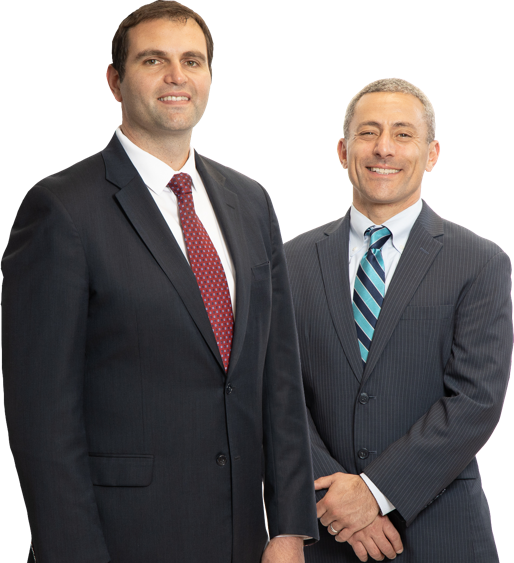 Free Case Evaluation
How Does a Divorce Lawyer Help Me?
A divorce lawyer begins by helping you understand the legal issues involved. Maryland has two main types of divorce, which we'll discuss more below. If there are children involved, your lawyer will also explain your legal obligations and options related to your children.
Divorce cases involve paperwork and following the instructions of the court. As your case progresses, if you need to attend a court hearing or file paperwork, your lawyer will guide you through the process and speak on your behalf when necessary.
Your lawyer will also help you avoid accidentally saying or doing something that could hurt your case, damage you financially, or interfere with custody of your children. A divorce lawyer looks out for you, helping you secure an optimal outcome and protect your future.
Zirkin & Schmerling lawyers take bold and assertive steps to protect our clients and their children. Our attorneys have decades of experience working in the Maryland divorce and family court system and we know what it takes to handle these cases.
What are the Types of Divorce in Maryland?
In Maryland, there are two types of divorce:
Limited divorce. In a limited divorce, the couple lives apart and separates their assets but the divorce is not permanent and is reversible at a later date. Many limited divorces eventually become permanent, but not all.
Absolute divorce. Absolute divorce is permanent and finalizes the division of assets between the spouses. Because an absolute divorce is permanent, the court will require firm grounds for divorce in order to grant it. This may include abuse, adultery, a separation longer than 12 months, mutual consent or a felony conviction for a crime.
There is nothing that legally forces a limited or absolute divorce unless one party requests it.
If either spouse ever wishes to remarry, however, they will need an absolute divorce from their previous spouse before the new marriage can take place.
Unsure of which type of divorce you'd like to pursue? It's time to talk to a Maryland family law attorney. We also invite you to read our article about types of divorce in Maryland. Some couples choose to start with a limited divorce to start the process, then see how things turn out.
Of course, if you are certain about wanting to finalize your divorce quickly, talk to a family lawyer as soon as possible. The best way to move things along quickly is to ensure you're doing everything possible to protect your best interests and stay within the law. Your divorce attorney will help you proceed with the outcome of absolute divorce in mind.
What are Maryland's Divorce Laws?
Maryland requires certain grounds for divorce. This means in order to file for divorce in Maryland, you'll need to submit an explanation to the court that summarizes why you are lawfully requesting it.
Divorce is viewed by Maryland's legal system as an outcome of separation, so you will need to explain why you are already separated from your spouse in some way. The good news is that Maryland divorce law accepts a wide range of grounds for divorce, so as long as your situation fits within one of these situations, your divorce will likely be granted:
The infidelity of one or both partners
Desertion, or leaving the spouse for a period of time
Spouse's jail sentence for a crime
Uncontested divorce or "No-fault" divorce due to separation
Mutual consent by both parties through a signed and notarized Marital Separation Agreement.
In a no-fault divorce, the couple must have been living apart for one year without interruption. This is one reason why some divorcing spouses opt for a limited divorce at first, then proceed to the absolute divorce after one year.
If there are children, things become more complicated but divorce is still possible. Seek the guidance of a Maryland family law attorney to understand the details behind the grounds for divorce in Maryland and the best route to handling your individual situation.
How Will Our Property Be Divided During Divorce?
It's important to understand the difference between "equitable" and "equal" in a Maryland divorce. Maryland is an equitable distribution state, but that does NOT mean there will be an even 50/50 split of property or anything else between two divorcing spouses.
The term "equitable" does not mean "equal" under the law. It means "fair," according to a judge. In dollar value or property value terms, one party may end up with 60% and the other with 40% as long as the judge finds that this is an equitable way of dividing things up.
Division of property cases involve multiple factors. Property owned prior to the marriage is considered non-marital property, so a boat the wife owned before the marriage ever took place will probably be awarded to her during the divorce, for example.
However, the marital home is generally considered joint marital property – in some cases, even if it was an inherited family home before the marriage. Your home will likely be divided either through equitable distribution by the court or through a mutual agreement between the two parties.
As you can see, monetary and property distribution can be complex to sort out during a Maryland divorce. An experienced divorce attorney can help you negotiate this process and always search for your best possible, avoid legal problems, and always search for your best possible outcome.
What are Maryland's Alimony Laws?
Many divorcing spouses wonder, "Will I owe or receive alimony?" There is no easy answer to this question in advance. It depends on the situation and if there is a prenuptial agreement involved.
Alimony is not automatic and is not awarded statutorily. It's determined by a judge based on factors set forth in MD Family Law Code 11-106 (b). In Maryland, alimony can be assigned to either party and can be awarded in either an absolute or limited divorce. It will be either rehabilitative (temporary) or permanent and is intended to allow both parties to support themselves, even if one party has become financially dependent upon the other.
A divorcing spouse must formally request alimony from the court in their original complaint for divorce or in an amended complaint. If you or your spouse fails to do this properly, the request for alimony may be denied. As long as the request is filed correctly, alimony will be awarded in a method determined to be equitable by the court in consideration of numerous factors.
These factors usually include:
The standard of living of all parties involved
How long the marriage lasted and each person's age
The petitioner's ability to reasonably become self-sufficient including their level of education, training, and how long they've been out of work
Each party's monetary and non-monetary contributions to the marriage
The petitioner's physical and mental condition, including any disabilities
The judge may be more inclined to award alimony if someone has been out of work and raising the children for more than a decade, for example. If one spouse is ill or has a permanent disability, the judge may be more likely to award permanent alimony rather than temporary.
Please note that under Maryland law, alimony is waived when neither party requests it during the divorce. After the alimony waiver has been applied, neither party can return to court later asking for alimony.
Will I Get Custody of My Children in the Divorce?
If your divorce involves children, they will be a priority in the court system during your divorce. Child custody is handled carefully by the courts to support children's bests interests for safety, security, and happiness.
Physical custody, or physical access, is based upon how much time the child spends with each parent and affects how much child support is owed by each parent, if any. This is the part of custody that organizes your child's day-to-day life.
Legal custody involves a parent's right to make decisions about the care of their children and may include their schooling, religion, medical care, and other key life issues. Maryland law gives the parent with legal custody the final say on these matters.
There are actually several more terms for custody, including sole custody, split custody, and joint custody. Please review our family law page and our in-depth article on custody law in Maryland, and reach out to us for a free consultation about your individual situation.
Will I Owe Child Support After My Divorce?
In Maryland, parents are required to support a child financially until they reach the legal age of adulthood unless their child is no longer in their physical/legal custody as determined by the court. If you fail to support your child, you may be in violation of the law and should contact a Maryland divorce/family lawyer for additional information.
During a divorce, any child support amount awarded will be based on the child's best interests. Although each situation is unique, the law provides a comprehensive set of guidelines for establishing how much each parent should reasonably pay to provide for their child's needs.
Factors typically used to establish child support include:
The division of child custody
Real and potential financial needs for the child
Each parent's actual and adjusted gross monthly income, excluding public assistance
Any childcare expenses like daycare or aftercare
The cost to maintain healthcare coverage for the child
Extraordinary medical expenses or disabilities
Even if you are not applying to receive child support, talk to an attorney to ensure you are prepared to submit a full, honest statement of your financial situation to the court. A mistake here could be costly. If you fail to provide the court with accurate, up-to-date, and complete information, you could face legal consequences.
To learn more, read our extensive article about child support in Maryland.
Take a Look at These Maryland Divorce Resources:
Maryland Child Custody
Free case evaluation by phone: 410-753-4611
Frequently Asked Questions About Maryland Divorce
Every divorce is unique. If you have a question about your individual situation, we encourage you to reach out to us for a free case evaluation. In addition, here are some common questions to questions about divorce in Maryland.
Q: Which Maryland court hears divorce cases?
A: Your attorney will help you figure out which of more than 20 Maryland courts will hear your case.
Q: Do I really need a divorce lawyer?
A: Although you aren't required to have a lawyer, there are many compelling reasons to have one. Your divorce lawyer will help show the court that you're a good person who is trying to abide by the law. When the other side is argumentative, your lawyer will stand up for your rights whether in court or during out-of-court negotiations. If you have children, custody battles can become stressful your attorney will help you protect your children's best interests and prove that you are a responsible and caring parent.
Q: Is alimony required in Maryland?
A: There is no requirement for alimony, but either spouse can request it. Alimony will be assigned by a judge in an equitable way based on a variety of factors. Learn more about this issue on our alimony page.
Q: Is Maryland a 50/50 divorce state?
A: Not exactly. Terms like "50/50 state" or "equal divorce state" don't quite capture how Maryland works. Alimony and marital assets are awarded in Maryland through a process of equitable distribution, this does not mean equal property divison. A judge decides what's fair. That's why you need an experienced lawyer to help seek your best outcome.
Q: Do I have to pay for a lawyer up-front for my divorce?
A: At Zirkin & Schmerling, there is no up-front fee and you'll receive a free consultation. Any costs will be incurred at the conclusion of your case and you can set up a payment plan to make payments after your case is over.
Have More Questions About Divorce? We Have Answers.
Need more help? Divorce is a complex issue that sometimes means you need more detailed answers than you can find on the internet. That's why we offer a free evaluation of your divorce case so you can receive the legal advice you need.
At Zirkin & Schmerling Law Office, we charge no up-front fees and will put your mind at ease. We care about getting to know you and giving you the best possible legal service. To learn more, contact us today at 410-753-4611 to get in touch with a qualified, experienced divorce lawyer in Maryland or fill out the contact form.
The law firm of Zirkin & Schmerling Law has the boldness and experience it takes to represent you during your divorce. Choose a divorce lawyer with a name that's widely known and respected in Maryland. We're here to help you.
Do you have more questions? Here are more answers: