In Maryland, either spouse can be awarded alimony during a divorce. It doesn't matter whether the divorce is a limited divorce, an absolute divorce, or even an annulment. You may owe alimony under a court order.
As you can imagine, this means divorce proceedings often involve bitter financial battles over the assignment of alimony. The divorcing spouses may have strong feelings about whether they should owe or should receive alimony payments.
Unlike child support, in Maryland alimony payments are not set forth statutorily. This means each situation is unique and a judge must decide both the amount and the period in which alimony will be paid based on financial needs and financial abilities of the parties. Each side must make its best case to the judge.
To settle the matter of alimony during your divorce, you'll need an experienced alimony attorney who has handled many of these cases and can help you get the best outcome possible in your situation. The team at Zirkin and Schmerling Law has spent years helping divorcing spouses handle alimony disputes. We'd like to help you too.
How Can I Choose the Best Maryland Attorney to Help with Alimony?
A divorce involves strong emotions and is a life-changing event for you, your children, your ex, and even your extended family. It shakes up your whole life and threatens your financial stability. During this challenging time, the issue of alimony creates additional stress and worry.
You'll need a Maryland attorney who has the tact, boldness, communication skills, and legal expertise to help you present an excellent case to the court. Remember, a judge will ultimately decide how spousal support is paid in your case. Your lawyer understands what a judge needs to hear in order to find in your favor.
Whether you are seeking alimony or objecting to your ex's request for it, your alimony attorney helps you advocate for yourself and protect your rights under the law. Before choosing an alimony attorney, keep these three points in mind:
Experience. It takes a high level of wisdom and legal skill to carefully present an alimony case to a judge. Your attorney's level of experience could affect how your case comes to a resolution and impacts your financial future.
Results. You need a results-oriented attorney who has a solid history of getting positive outcomes in alimony cases. Zirkin & Schmerling Law has a proven track record with many happy testimonials from clients.
Reputation. How is the lawyer's reputation? Talk to people you know who have used various attorneys for their divorces and alimony cases, including Zirkin & Schmerling Law. You'll find that we are well-known throughout Maryland for our excellent reputation representing our clients.
We Get Results in Alimony Cases
Your results in your alimony case will depend upon many factors, including how you approach it from the very beginning of the divorce. In Maryland, alimony must be pled in an initial complaint for divorce, a counter-complaint for divorce, or any further amended complaints.
If you miss your opportunity to request alimony at one of these points, that's it. You cannot come back to the court later, after your divorce is final, to petition for alimony.
Consult a Maryland alimony attorney as soon as possible to ensure you handle the alimony process properly during your divorce. At Zirkin & Schmerling Law, we have a long history of getting results for our clients and helping them find the best outcome possible in terms of alimony.
If you need legal help, contact our Family Law attorney to schedule a case evaluation today.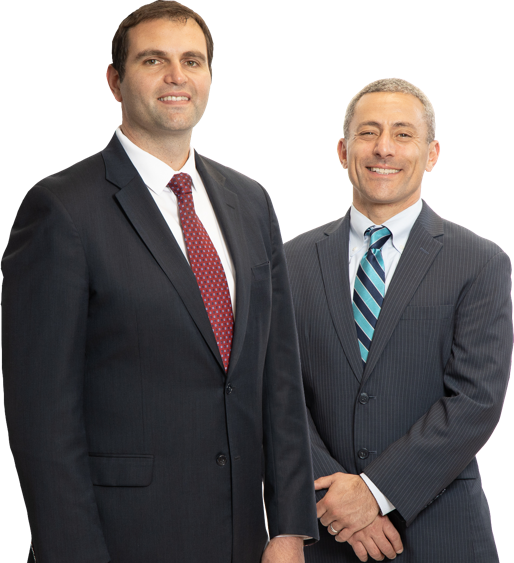 Contact Us
How Does a Court Award Alimony?
During the divorce proceedings, after alimony is requested by either party, the court is required to determine the amount and the period for an award. An award of alimony is based on a set of factors laid out by the statute in Maryland Family Law Code 11-106 (b).
There are two types of alimony that can be awarded. Alimony can be either rehabilitative (temporary) or permanent (indefinite alimony). Alimony is often awarded for a set period of time to allow the party seeking alimony to start successfully supporting themselves. The court will weigh a variety of factors in this decision, including:
The party's ability to become self-sufficient
The party's educational level
The party's need for additional training
The standard of living of all parties involved
The duration of the marriage
The court also examines a few other factors while determining the amount and duration of alimony, such as:
The contributions that each party has made to the marriage, both monetarily and non-monetarily
The age of each party
The physical and mental condition of each party
Is Alimony Permanent?
Permanent alimony is sometimes awarded in Maryland. The court can award permanent alimony to a dependent spouse if it determines that they are not reasonably able to become self-supporting due to issues like their age, illness, or disability.
If the court assigns alimony, then the parties are bound by the court's determinations unless they choose to appeal them and are successful in their appeal. Alimony in Maryland is not typically modifiable after the divorce is final.
Is Alimony Required by Law?
No. Alimony is not required if neither party wants it. It can be waived. It is worth noting that after alimony has been awarded, the party from whom alimony is paid can either pay the other party directly or through the court. If they choose the latter option, the court files an Earnings Withholding Order with the party's employer and the alimony is simply garnished from their wages.
How Does a Lawyer Help with Alimony?
As you can see from the information above, alimony must be carefully arranged with the court by presenting your case to the judge. If you don't present your best case possible, you might end up with a result you don't expect or can't handle financially.
This is why it is so important to have an alimony lawyer. Your lawyer is on your side, looking out for your best interests and doing everything they can, within the law, to give you the best chance at a stable financial future.
When you have the help of a skilled lawyer, you'll be able to handle all of the paperwork and court proceedings without feeling overwhelmed during this stressful time in your life.
Take a Look at These Maryland Alimony Resources:
Case evaluation by phone: 410-753-4611
Frequently Asked Questions About Maryland Alimony
Every alimony case is unique, so we can't predict the exact outcome for you. However, we encourage you to reach out to us for an initial evaluation that will shed some light on your situation. The Q&As below provide general information that may or may not apply to your specific circumstances.
Q: Who will decide whether I pay alimony or my ex does?
A: A judge will decide on whether alimony is awarded, what type, how much, and for how long. Your attorney will help you figure out which of more than 20 Maryland courts will hear your case.
Q: Do I have to hire a lawyer in order to pay or receive alimony?
A: While you don't have to hire a lawyer, there are many compelling reasons to do so. A lawyer can help you present a good case to the judge who will make the ultimate decision about alimony. Particularly if your ex has a lawyer, you need someone who is equally or more experienced with alimony cases. You need someone on your side, looking out for your best interests.
Q: Is Maryland an automatic alimony state?
A: No, alimony is not automatically awarded in Maryland. A divorcing spouse must petition for it during the divorce proceedings. If alimony is awarded, it may automatically end at the point in time when a judge determines it should do so. For example, if you are awarded rehabilitative alimony for a period of 6 months while you search for a job, when this 6-month period expires the alimony for the receiving spouse would terminate.
Q: What happens if my ex and I can't come to an agreement about alimony?
A: Just as with divorce in Maryland, alimony can be sought by one party over the other party's objections. You may not agree with a judge's decision to award alimony to your ex – or they may not agree with having to pay – but the judge will assign alimony by court order regardless, under the law.
Have More Questions About Alimony? We Have Answers.
Alimony in Maryland can be tricky to understand and frustrating to deal with – especially if your ex-spouse is combative and can't discuss it calmly. But with the help of a good lawyer, you can make your case to the court and seek a positive outcome.
At Zirkin & Schmerling Law, we and will help you handle your alimony case from start to finish. We care about our clients and we are dedicated to providing you with the best possible representation. To learn more, contact us today at 410-753-4611 to get in touch with a qualified, experienced alimony lawyer in Maryland.
The team at Zirkin & Schmerling Law has the knowledge and experience it takes to handle your alimony case. We're here to help you.
Contact Zirkin & Schmerling Law: 410-753-4611
Do you have more questions? Here are more answers: