Charged with a DUI/DWI? We're here to help.
Being accused of drunk driving or driving under the influence is a terrifying experience because it is one of the most serious misdemeanors and traffic violations. Some may think that the term DUI, Driving Under the Influence, or DWI, meaning Driving While Impaired, charge is nothing more than a simple traffic offense. Anyone who has been prosecuted for either dwi charges or operating a vehicle with a blood alcohol content over the legal limit can attest that these are serious and complicated crimes that can result in lengthy prison terms. 
Few crimes in District Court send defendants to jail more often than DUIs and DWIs, and no other traffic crime involves as much entanglement with the Motor Vehicle Administration. You can lose your driver's license after a DUI in Maryland for an extended period of time. For many people, losing a driver's license means losing a job. And depending on the nature of the crime, the State Attorney may even try to take your liberty and put you in prison.
A DUI or DWI often represents a crossroads in a person's life. If you are convicted of a DUI or DWI, you may face jail, lose your driving privileges, and pay heavy fines, or all of the above. DUIs can have permanent legal and lifestyle implications. For example, DUIs are the only type of crime that is never eligible for Expungement if you receive a Probation Before Judgement disposition.
It is important to seek immediate help from a Maryland DUI attorney. An attentive and knowledgeable attorney can assist you during this time period and even reduce the lasting damage to your life.
Experience
Defending a DUI/DWI is not like any other misdemeanor or traffic violation. In a lot of ways, Zirkin & Schmerling Law treat DUI/DWI's as the "Homicide of the Misdemeanor world." What we mean by that has everything to do with how much training and experience goes into being prepared to properly defend someone charged with these types of cases.
DUI/DWI officers are specially trained to how to investigate you for driving under the influence of alcohol or while impaired by drugs. Your attorney should understand your arresting officer's training. That way, if the law enforcement officer made a critical mistake, your attorney will be able to identify it and defend you more effectively.
Zirkin & Schmerling Law has attorneys that have been trained just the same as the police on National Highway Traffic Safety Administration (NHTSA) DUI/DWI investigation guidelines. These guidelines are used by officers and troopers throughout Maryland, including local, state and federal police. With this training, our firm is able to leave no stone unturned in preparing to defend you when you have been charged with DUI/DWI.  
What You Need To Know For Your DUI/DWI Case
Below is a Road Map of a case from investigation through trial that is designed to give you an idea of what to expect at any point in the process if charged with driving under the influence of alcohol or drugs. Click on any of the links below to reveal more information and gain a better understanding of what to expect at each stage. 
Road Map for your DUI/DWI Case
If you feel like you need some legal help, contact our DUI Law attorney to schedule a free case evaluation today.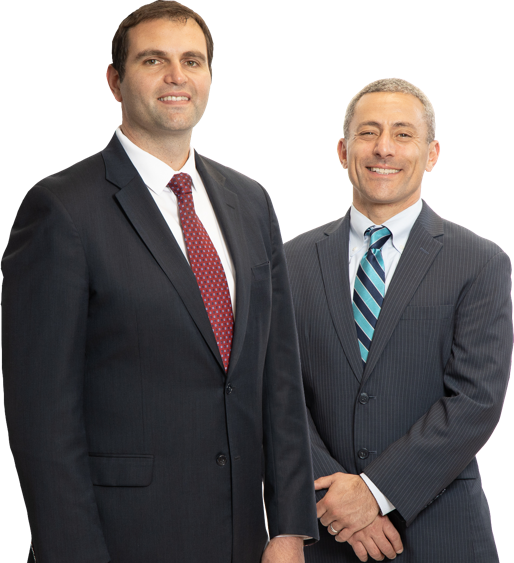 Free Case Evaluation
Contact a Maryland DUI attorney
You deserve a Maryland DUI attorney who defends your rights and protects your future. To learn more about the services Zirkin & Schmerling Law offers and the many ways we help DUI and DWI defendants, call us at 410-753-4611. Your initial consultation is always free.
Do you have more questions? Here are more answers: