In a single day in Maryland, more than 900 victims of domestic violence receive services like emergency housing and counseling.
Each year there are more than 15,000 domestic violence crimes in our state, and victims rely on the legal system to help them escape abusive situations.
Being charged with a violent domestic crime is a serious matter. Many people who are charged with this type of crime have never broken the law before, which means they are often unsure of their rights and responsibilities.
It is extremely important to address domestic violence situations before they escalate. Maryland sees about 40 domestic violence-related deaths every year, and many violent situations go unreported due to fear, threats, financial concerns, and other factors. If you're in an abusive environment with a spouse, partner, roommate, or other household member, there are resources available to assist you at this challenging time in your life.
Zirkin & Schmerling Law created this guide to explain the legal aspects of domestic violence in Maryland and to help you find the information you need. Whether you've been the victim of a domestic-related crime or currently are being charged with one of these offenses, we invite you to read the information on this page and contact our law firm for an initial consultation about your specific situation.
How Do I Choose a Maryland Attorney to Help With Domestic Violence?
If you feel physically or emotionally threatened and don't feel safe in your home environment, you may be a victim of domestic violence. You need an attorney who is sympathetic to your situation and will approach you with an open mind.
If you have been charged with domestic violence, you need an attorney who will listen carefully and help you understand your options in this extremely difficult situation. They must have the talent it takes to present a criminal defense while keeping family law matters in mind.
Choose a Maryland attorney who has the compassion, skills and legal expertise to help you handle the authorities and the courts so you can focus on your family and your safety. Consider these factors when deciding on an attorney:
Experience. This is a turning point in your life, you want it to be handled correctly. Your attorney's level of experience could impact your life, your children's lives, and your safety. Make sure your attorney has many years of experience handling cases like yours.
Results. You do not want to spend money on your case for it to not be resolved. Your safety from domestic violence and the protection of your personal and parental rights is important. Zirkin & Schmerling Law has a proven track record in domestic violence and family law cases.
See testimonials from our clients.
Reputation. Your attorney must have a stellar reputation within Maryland's family court system including child custody and child support cases and within the criminal justice system. Is your lawyer well known for achieving positive outcomes for their clients?
If you feel like you need some legal help, contact our domestic violence attorney to schedule a free case evaluation today.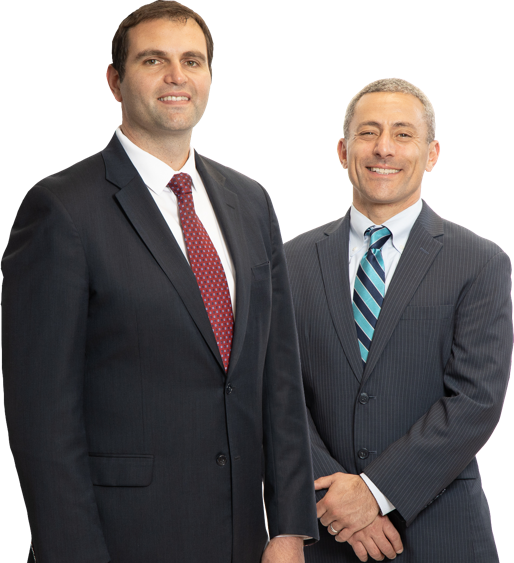 Free Case Evaluation
Understanding Domestic Violence in Maryland
Domestic violence generally is defined as abuse that takes place between intimate partners and household members. The Maryland code of law includes a long list of crimes that could be committed in a domestic situation. These crimes are not charged specifically as "domestic violence" and carry the same penalty as the same crime committed in different circumstances.
Under Maryland domestic violence laws, perpetrators are charged most commonly with first- or second-degree assault. Perpetrators can be charged with second-degree assault for any unconsented contact, from a verbal threat to physical battery, and a conviction could result in 10 years in prison.
To be charged with first-degree assault, which carries a 25-year sentence, the perpetrator must initiate the unconsented contact while using a firearm or seriously intending to cause the victim injury. The use of a weapon usually significantly escalates a domestic violence situation and can cause serious injury or death.
In addition to assault, common crimes committed in spousal abuse and domestic violence cases and their potential jail time include:
Stalking: five years in jail
Telephone misuse: three years in jail
Electronic misuse: one year in jail
Harassment: 90 days in jail
Violations of protection or peace orders: 90 days in jail for the first offense, one year in jail for subsequent offenses
Will a Domestic Violence Case be Taken Seriously in Maryland?
Domestic violence is a big deal in our state and across the nation, especially as domestic violence cases have risen while victims were forced to stay at home with their abusers during and after the 2020 pandemic.
The Maryland state's attorney and local prosecutor's office will review your case. It's important to understand that they won't view your case in the same way as two strangers brawling in a bar fight. They are trained to examine these kinds of situations carefully to detect victims of domestic violence and protect people who need help.
The Maryland state's attorney has called domestic violence an epidemic in the state. This perception creates a sense of urgency in protecting victims and prosecuting violent people. The state's attorney may be highly motivated to prosecute a domestic violence case.
Do I Need to Request a Protective Order?
Talk to your domestic violence attorney about arranging a protective order. If you feel threatened, do this as quickly as possible. The process can begin immediately even if the courts are closed.
You may receive a temporary protective order, which remains in effect until a final protective order hearing. If you have an urgent need for a protective order outside normal court hours, you may be awarded an interim protective order and will receive instructions from the court.
If you are on the receiving end of a protective order, you don't have to consent to it, but you'll want to consider your options very carefully. Remember, the judge is not your legal advocate, and you will need an attorney to help you understand how consenting or not consenting to the order could impact your future.
A temporary/interim protective order can instruct someone to:
Stop physically abusing someone.
Stop emotionally damaging behavior.
Stay away from certain locations, like a home, school or job.
Stay away from children and/or pets.
Leave the home.
A final protective order also may require:
Surrender of firearms.
Child visitation restrictions.
Emergency funds.
Restrictions on the use of a car.
Counseling.
Costs and fees.
Situation-specific orders from the judge.
What If Someone Falsely Accuses Me of Domestic Violence?
If you are accused of domestic violence, you need a domestic violence attorney as soon as possible. These charges are very serious and can lead to felony and misdemeanor convictions that result in jail time, fines, counseling, and restrictions on where you can go and what you can do in the future.
Talk to your attorney about how to avoid violating a protective order even if you believe it's based on false accusations. If a protective order is secured against you and you do not abide by it, you could face 90 days in jail for the first violation of that order and then one year in jail for every subsequent violation.
People who are not American citizens may have trouble securing permission to remain in the country due to domestic violence charges or a protective order. Talk to a domestic violence lawyer about your legal situation.
How Does a Lawyer Help With Domestic Violence?
For a victim of domestic violence, a lawyer helps you take legal steps to protect yourself and ensure your personal safety. You can safeguard your children, family members, and anyone else who is impacted by abuse. Your lawyer looks out for your best interests and helps you understand the complexities of the legal system.
If you are accused of domestic violence, you have a right to hear the charges against you and make a case for yourself. An experienced domestic violence lawyer will know how to help you build your case and show that you are a good person who is trying to abide by the law.
What happens next in your situation can be very complicated. Whether you are the victim or the accused abuser, you deserve fair treatment under the law, and it is important to have an experienced attorney helping you understand your legal situation.
Your lawyer can help you:
Decide what to do when the courts are closed, like arrange an interim protective order.
Handle court appearances and understand legal terms.
Pursue filing charges.
Fight your charges in the criminal justice system.
Handle communications with a partner, spouse or another party.
Ask the judge for measures that protect yourself, your children and your pets.
Avoid doing and saying anything that may harm your case.
Try to preserve important things in your life, like your parental rights and your freedom.
If you feel like you need some legal help, contact our domestic violence attorney to schedule a free case evaluation today.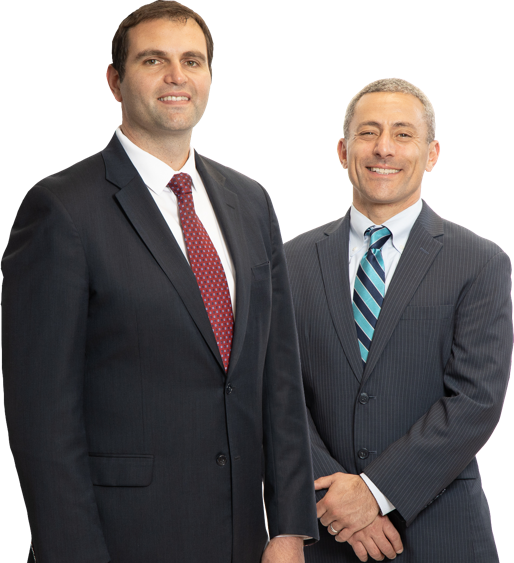 Free Case Evaluation
Take a Look at These Maryland Protective Order Resources:
Case evaluation by phone: (410) 753-4611
Frequently Asked Questions About Domestic Violence
Every situation is unique, so we encourage you to reach out to our law offices for an initial evaluation. The Q&As below provide general information that may or may not apply to your specific circumstances.
Q: Is domestic violence a criminal charge?
A: In Maryland, there is no specific criminal charge known as domestic violence. These cases often involve first-degree and second-degree assault charges and may involve other charges like stalking or harassment.
Q: Can I get a protective order?
A: In order to get a protective order you must have an intimate household relationship with the person, like a spousal or roommate relationship. For a full list of the qualifying relationships as well as other information, please see our protective order page.
Q: What if my spouse accuses me of domestic violence but it's a lie?
A: Contact an attorney immediately if you believe someone has falsely accused you of a crime and/or is pursuing charges against you by lying to the authorities. Your attorney can help you take the proper procedures to address this.
Q: How will a domestic violence conviction change my life?
A: If you are convicted of assault or another crime related to domestic violence, you could end up with fines, mandatory classes and/or jail time. You may be barred from visiting certain locations and restricted from having firearms, and your parental rights could be at risk.
More Questions About Domestic Violence? We Have Answers
This is a difficult and emotionally charged time in your life. It's easy to take bad advice when you're feeling overwhelmed. Make sure you're only taking legal advice from a Maryland lawyer who is qualified to assist you with a domestic violence situation.
Be extremely cautious about any advice you receive from friends, family members, your partner/spouse or your partner/spouse's lawyer because they may be poorly informed or actively working against your best interests. This is not a good time to make assumptions about the facts.
Now's the time to take action to protect yourself and your family. At Zirkin & Schmerling Law, we will help you handle your case with speed and professionalism. We care about our clients and will listen to you with an open mind.
To learn more about your options in a domestic violence situation, contact us today at (410) 753-4611 to get in touch with a qualified, experienced domestic violence lawyer near you in Maryland.
Do you have more questions? Here are more answers: