If you have been charged with committing a crime, you need an experienced Maryland Criminal Defense Attorney. Your life, liberty, and pursuit of happiness are now on the line. In the United States, when you are charged with a criminal offense, in addition to a lengthy prison sentence and heavy fines, you could be facing:
Long Pretrial incarceration while maintaining that you are Innocent until Proven Guilty.
Loss of the custody of your children
Deportation, if you are not a citizen
Loss of your federal housing
Loss of your student loan benefits
Enhanced penalties, if you have a bad prior record.
Loss of your driving privileges for Traffic Violations
The possibility of no parole, for certain crimes.
Mandatory minimum sentence, for certain federal and state crimes.
Up to Life in prison, for certain Felonies
Up to 20 years in prison, for certain Misdemeanors.
No right to a jury trial if you are charged with a crime that has a maximum penalty of fewer than 90 days.
Many Types of Charges
You may need a Criminal Defense attorney for any number of reasons. Zirkin & Schmerling Law has attorneys that are ready to fight for you no matter what type of crime you have been charged with in Maryland. Click on any of the types of crimes below to get more information about what you need to know about your criminal case.
How to Choose Your Criminal Defense Attorney
You likely will be acting fast to hire an attorney who you want to be fighting for you. In these important times, consider these important factors to help you select the right attorney:
Experience. Does your attorney handle civil law, common law, and criminal court cases in the field you need to be represented in? Does your attorney handle cases of all seriousness levels? Does your attorney have experience taking cases to criminal justice trials with judges and juries? Has your attorney appeared before in the jurisdiction where your criminal trial is set and, if so, how frequently?
Reputation. The expression, "You never get a second chance to make a first impression," has never been more vital than with how your attorney conducts him or herself prior to your meeting them. Judges demand and deserve respect. Court staff, other attorneys and the general public deserve no less. Your attorney typically has a reputation in a jurisdiction long before you've ever retained them.
Honesty. At your initial consultation in a law firm, the last thing you want to be dealing with is a salesman. You want to hire an attorney who can level with you and explain to you the criminal procedure and chances of success in your case. You shouldn't be hiring someone who will tell you what you want to hear today and something completely different after you've paid the retainer.
At Zirkin & Schmerling Law, we check all three boxes. Our attorneys have decades of experience handling criminal defense cases. Our attorneys take state criminal cases to trial across Maryland before judges and juries. Our attorneys have tried the most serious types of assaults, property and drug cases as well as DUI/DWI and other Traffic Violations. Our attorneys pride themselves on having the strongest of reputations across Maryland. And when you hire an attorney at Zirkin & Schmerling Law, you are retaining a fighter and not a salesman.
If you feel like you need some legal help, contact our Criminal Law attorney to schedule a free case evaluation today.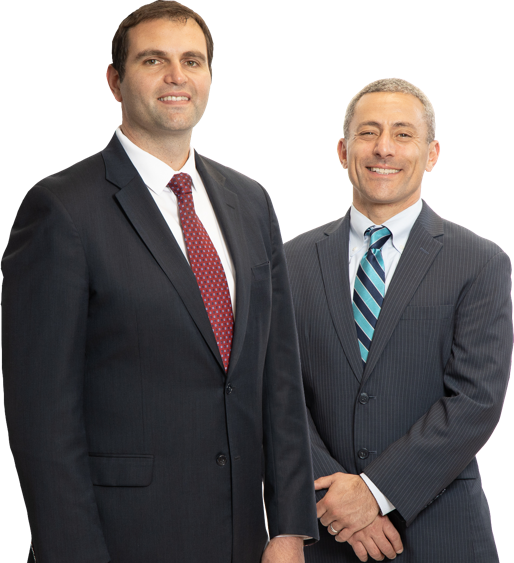 Free Case Evaluation
Client Testimonials
We invite you to check out our reviews from previous clients on Google and Facebook.
Erik Atas was great to work with on our traffic ticket! He was easy to understand in terms of what we should expect, and in the end he was exactly correct. It all went according to plan. He had an in depth knowledge of the system and people in it that was useful to our goals. He was tremendously respectful of us, and in the courtroom. We felt like we were in good hands with someone experienced and wise. The outcome couldn't have been better and without hesitation, I recommend him to anyone who is looking for top notch legal representation.
– Google review
Mr. Erik Atas is a life saver!!! I was looking at 1-3 years (as was my co defendant who was working with different counsel) and he saved me. My co defendant ended up with 6 months county time and I got off with probation. Mr. Atas dazzled in the courtroom in front of the judge. I would totally recommend him to all of my friends who are seeking counsel for a criminal or personal injury matter.
– Google review
Erik is the best lawyer ever. he treats me like a family member. he's very dedicated and work so hard on my case. i can't ask for any better.
– Facebook review
Erik Atas has been my attorney for over 5 years and he is the best in the business. Erik has won for me every time I've needed him. He is very honest and knowledgeable, and his services are reasonably priced. I highly recommend you consider Erik and Z&S for your legal needs because they are rock stars in the court room.
– Facebook review
Went to Zirkin and Schmerling with a few cases I needed assistance with and was meet by Mr. Erik Atas. As to my surprise he reassured me that everything was simple and easy. As my case went along I felt a great relief. Now I can sleep good at night knowing a have a great attorney such as Mr. Atas that will fight for me if I shall ever need their service again.
– Facebook review
If you feel like you need some legal help, contact our Criminal Law attorney to schedule a free case evaluation today.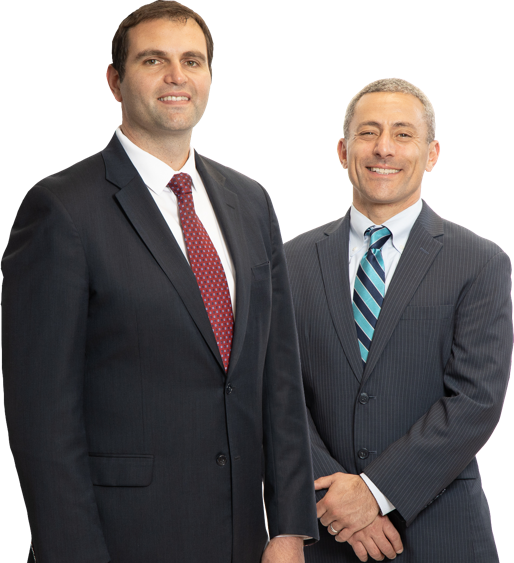 Free Case Evaluation
When You're Facing Criminal Charges
For many Maryland criminal defendants, the first moment they're aware of their criminal charges is when they have contact with police officers. The officers may take time to explain your charges or they may not yet know what kind of charges you will face and detain you for additional investigation.
From this first contact and moving forward through the legal system, it's important that you have legal representation that is professional, courteous and offers deep expertise on Maryland legal matters. If you experience difficulty with the police, jail staff and/or inside the courtroom, your case is more likely to get worse rather than better.
If you're facing criminal charges, make the call to Zirkin & Schmerling as quickly as possible or contact us online for a free case assessment. You deserve the best legal representation in Maryland. We're here to present your best possible criminal defense.
Need to make a payment? Please use our payments page to make your payments.
Make Payment
Do you have more questions? Here are more answers: