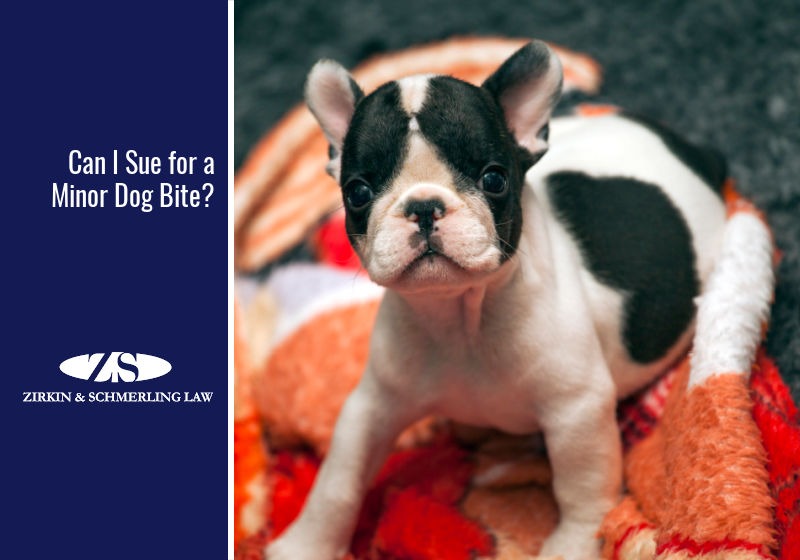 It's always upsetting when you're the victim of a dog bite, but some bites are worse than others. If your injuries are minor, you might wonder whether it's really worth it to pursue a lawsuit or insurance claim.
To determine your next step, review the relevant laws in your area and assess key factors like who could be responsible for the dog bite. Here are some essential things to know before making your decision.
What Maryland Law Says About Dog Bites
Maryland Code, Section 3-1901 and Section 10-619 include helpful information about how the law handles dog bites. Essentially, these laws say a dog's owner is liable for injuries it causes while running at large or while a guest is on the owner's property, unless the person was committing a crime or provoking the dog.
However, an owner is not liable if the injured person was:
trespassing or attempting to trespass on the owner's property
committing or attempting to commit another crime (besides trespassing) on the owner's property
committing or attempting to commit a criminal offense against any other person, or
provoking, abusing, teasing, or tormenting the dog.
According to Section 5-101 if you are bitten or injured from a dog, there is a set time window for filing a lawsuit against the dog owner or landlord for a civil case. The victim has three years from the date the accident occurs to file a civil lawsuit against the dog owner.
In terms of the severity of dog bites, the state code defines a "serious injury" as "a physical injury that results in broken bones or disfiguring lacerations requiring multiple sutures or cosmetic surgery." This helps clarify whether your injury is considered serious under state law.
However, keep in mind that the state created the "serious injury" definition to determine which dogs should be considered dangerous dogs with restrictions on dogs and owners. There's nothing barring you from starting civil legal action, even if your injuries are minor.
Factors to Consider Before Taking Legal Action
As you mull over your dog bite case, consider who owns the dog, where the bite happened, and what types of damages you've suffered. While making this decision it's also important to keep in mind that typically homeowner's insurance will pay for your damages. So if you are nervous about making a claim against a neighbor just keep in mind that they are usually not paying the bill for your claim.
Maryland uses the contributory negligence rule for dog bite lawsuits. When the court decides you're partially responsible for causing the dog to bite, the dog's owner doesn't owe you any money. So if you were teasing or provoking the dog just before the bite, this could ruin your case.
It's also worth considering where the bite happened and how that could impact your case. If you were out in a public place and a loose dog ran up to you and bit you, that's a much stronger case than if the dog was caged in your friend's home and you released the dog to play with it.
Do you have medical bills? Disfirgurement? Scarring? Permanent injury? Lost time from work?These factors will help determine the value of your case..
It also matters whether you suffered longer-term effects like a bacterial infection, scar treatment, or a need for ongoing mental health counseling due to the trauma of the incident. Sometimes a small nip from a dog develops into something more serious.
Photos or videos of your injuries can bolster your case significantly, especially if you received prompt medical treatment. Even minor dog bites can cause noticeable physical injuries that look rather shocking in clear, up-close photos.
Also, did you report the dog bite as soon as it happened? If you didn't request an official incident report from the police and/or animal control, that's a dog bite case mistake that could make it tough to secure compensation later.
Seek an Opinion From an Experienced Dog Bite Lawyer
After you've evaluated the factors above and you're still having trouble deciding whether to start a legal case, consult a Maryland dog bite lawyer at Zirkin & Schmerling Law. We offer free consultations for dog bite cases
We'd be happy to help you understand your options and your likelihood of winning a lawsuit. Contact us now for a free and confidential discussion about your dog bite case.
Have a Legal Question? We Have Answers
When you need to learn more about your rights, the attorneys at Zirkin & Schmerling Law can help. Contact us or call us at 410-356-4455 to set up an appointment with one of our experienced dog bite lawyers today.