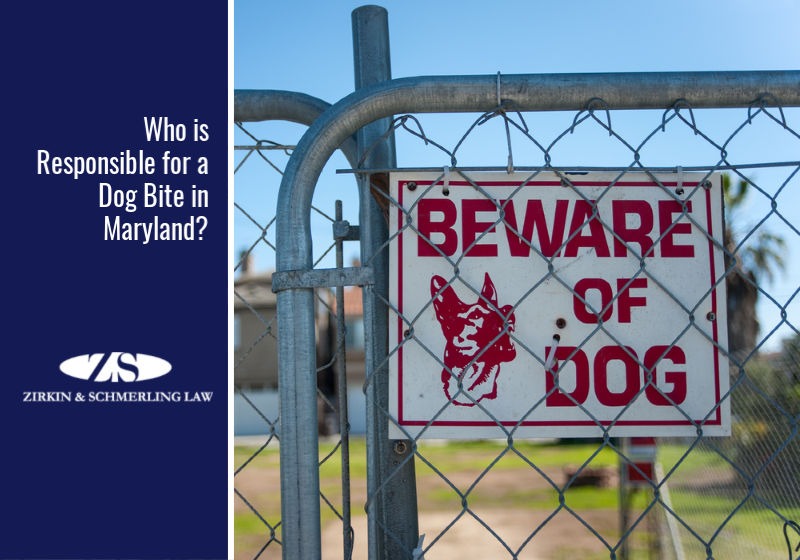 Man's best friend doesn't always act so friendly. Sometimes a beloved family pet does something unexpected and attacks a neighbor, grandparent, colleague, pizza delivery driver, or even a child who's played with the dog countless times. But with a dog bite, the chances are that the owner of the dog that has attacked you or your loved one has not been trained appropriately, has shown prior propensities to attack, or in some cases has even been abused or neglected.
As the victim of a dog bite, it sure doesn't help to hear the dog's owner say things like, "But he's usually so friendly!" or "She's never bitten anyone before." That's cold comfort to someone who has been physically and emotionally traumatized. And when a vicious dog has been permitted to run at large with no restraint, it can often end in tragedy.
You may be wondering: Can I hold the owner responsible? Does it matter if the dog never showed aggressive behavior in the past? Who will pay my medical bills? So let's clear up the answers to these questions.
There are Two Ways to Sue for Dog Bites in Maryland
Unfortunately, dog bites have been on the rise across the nation. In an average year, Maryland now has many dog bite cases that are so serious, they require a claim on homeowner's or renter's insurance along with substantial medical care.
But here's some good news for dog bite victims: Maryland law allows for dog bite victims to hold dog owners responsible for their dog's actions in most situations. Every case is unique, but Maryland law no longer forces the victim of a dog bite to prove whether the dog had ever displayed past vicious tendencies. It is no longer the burden of the victim to prove anything about the dog's history or previous aggression. That burden now falls to the dog owner to display proof that the dog had never given any indication whatsoever of those vicious tendencies. And the jury in the case will now always get to decide if that burden has been met. This means that your case will always go before the jury as to what the dog owner did or did not know about the dog's past.
A victim can win their dog bite case based on two separate theories of liability, strict liability or negligence. Under strict liability, a victim will recover if the owner knew of the vicious tendencies of the dog before it attacked. For example, if the dog had attacked someone else before it attacked the victim, that victim will recover as the owner will be held strictly liable. Likewise, an owner will be held strictly liable if the dog was running at large before it attacked the victim. Beyond strict liability, there's also another route you can take to hold the right person responsible. You can file a claim under the theory of negligence, which means that you are alleging that someone took an action, or failed to take an action, and that they breached the appropriate standard of care for that situation. For example, if the dog owner had a dog and a fence but they failed to build the fence to standard, they could be held liable for a dog bite if the dog jumped over the fence and attacked.
It is also important to know that homeowners owe a standard of care to their guests. Here is a real example from a case. Let's say a friend invited you over to their house to watch a Baltimore Ravens game on TV and during the game, their dog got worked up and mauled your leg. By allowing their unrestrained dog to attack you, the homeowner may have opened themselves up to a negligence claim depending on the specific facts of the occurrence.
Making a Claim on Their Homeowner's or Renter's Insurance
In most cases, the victim will be making a claim against the dog owner's homeowner's insurance or renter's insurance for compensation. This is why it's important to get the person's insurance policy information as quickly as possible after the attack.
And it doesn't have to be a homeowner or renter. You can also pursue a case against a landlord, property management company, pet sitter, caretaker, and other people depending on the specific situation. If they were in charge of the dog or in charge of your safety, they may be liable if they were negligent and that negligence led to the attack.
Insurance companies like State Farm and Nationwide are very familiar with making payouts in cases like these. Of course, they may try to fight the claim, so you'll need an experienced Maryland dog bite lawyer by your side.
Yes, People are Winning Dog Bite Cases in Maryland
Dog bite victims can get much-needed compensation for medical bills and other damages. Here are just a few examples of actual dog bite case results we've secured for clients right here in Maryland.
$115,000 for a mail carrier who was attacked by a dog along the delivery route.
$150,000 for a low-income client who had been turned away from multiple law firms, but we helped hold the landlord responsible for the dog attack.
$350,000 for a child who was attacked in a trailer park and the negligent park owner was held responsible.
$500,000 policy limit received within 90 days when the victim's ear was bitten off by his sister's dog.
Each of these stories is truly tragic and each person deserved to receive compensation for their costs and suffering. If you've been attacked by a dog, contact Zirkin & Schmerling Law to hold the right person responsible and seek the resources you need to heal and move forward.
Have a Legal Question About a Dog Bite? We Have Answers
After a dog bite, the attorneys at Zirkin and Schmerling Law can help. Contact us or call us at 410-753-4611 to set up an appointment with one of our attorneys today.
Video Transcript
Who is responsible for a dog bite case in the state of Maryland? The answer to that is not always so clear cut. It depends on the facts of the case. In most cases, it's the dog owner who's responsible. If they have homeowner's or renter's insurance, whether it's State Farm or Nationwide, they are the payer of a dog bite case. That's why it's so important to get homeowner's or renter's insurance information if you can from the dog owner. Others can be held responsible as well, whether it's a landlord, a pet sitter, or caretaker.
The parents of a minor child who owns a dog. Anyone who's harboring or housing the dog when it attacks you. Every case is unique. In fact, specifically there is Maryland statutory law and a significant number of cases, which is why it's extremely important to contact an attorney who has experience and understands the complexities of every case and every foreseeable intricacy. We here at the Law Offices of Zirkin & Schmerling Law are ready to handle your dog bite case.