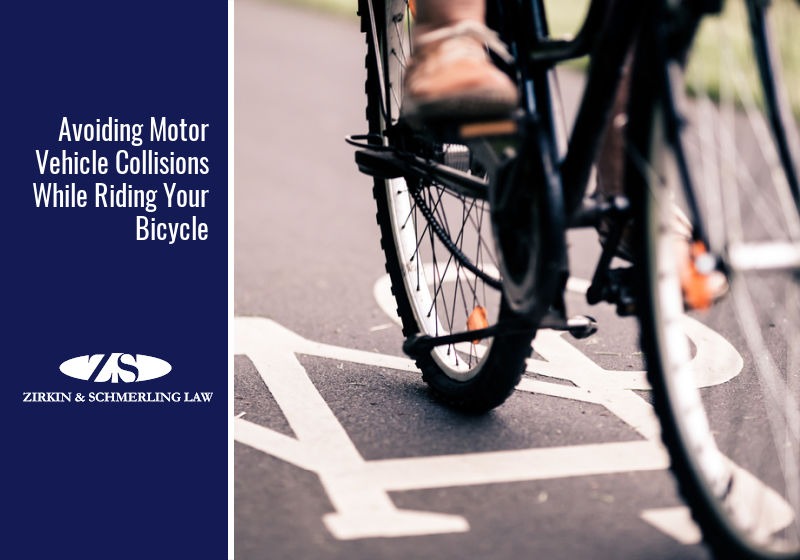 A cyclist can be injured or killed in moments when a vehicle driver collides with them. In the U.S., fatal bicycle accidents are on the rise even though bike accidents are declining overall.
Why? The main reason is motor vehicle driver distraction caused by things like using cell phones, looking at in-car technology, eating food, and transporting passengers. When drivers aren't paying attention to the road, bicyclists are in danger of high-impact crashes that cause instant death.
As a bicyclist, there are certain things you can do to look out for yourself and minimize the risk of a crash. Here are some important tips to keep in mind.
Try to Anticipate the Actions of Distracted Drivers
When you get on your bike and head out onto the road, be prepared to think defensively as you ride. Look out for erratic vehicle drivers and think ahead to potentially dangerous driving behavior they may display.
Distracted drivers sometimes do dangerous things like:
Cross a bike path/lane without looking for cyclists
Forget to signal right and left turns
Fail to look for cyclists before a turn
Swerve within their lane or swerve into another lane
Pull over to the curb/shoulder abruptly
Brake or accelerate abruptly
Misjudge or ignore safe distances
Every time you notice and avoid a vehicle that's doing something dangerous, you're avoiding a potential crash. Although there's no way to eliminate the risk of a vehicle collision entirely, defensive driving helps keep cyclists safe.
Avoid Riding on Baltimore's Most Dangerous Roads
Bicyclists may want to avoid some of Baltimore's most dangerous roads. These roads present dangers due to high speeds, large multi-directional intersections, confusing rights-of-way, and near-constant congestion.
Together, the following 5 Baltimore-area roads account for about 160 crashes per year:
Gwynns Falls Parkway/Reisterstown Road
Jones Falls Expressway/Northern Parkway
Jones Falls Expressway/West Cold Spring Lane
Orleans/Gay/Ensor Streets
South Monroe Street/Washington Boulevard
The Jones Falls Expressway has been a dangerous place for pedestrians and bicyclists for more than 50 years. Although bicyclists are mostly prohibited from using it due to its high speed, many cyclists have still suffered severe and life-ending injuries on the Expressway.
However, several years ago, the new Big Jump shared-use path was established as a safe crossing zone for the Jones Falls Expressway. If you travel across the city in this area, use the Big Jump path instead of a riskier route.
Know Your Rights and Responsibilities as a Bicyclist
Many motorists don't know Maryland's bicycle-related traffic laws and make bad assumptions about cyclists' rights. A motorist might yell to a bicyclist, "Get off the road!" but bicyclists have a legal right to share the road and, in most areas of the state, are forbidden from riding on sidewalks.
According to the National Highway Traffic Safety Administration (NHTSA), a bicyclist over age 10 should generally follow state and local laws, operate as if they were any other vehicle on the road, ride the same direction as vehicle traffic, and obey traffic signs and signals.
After a vehicle-vs.-bicycle crash with property damage or injuries, a bicyclist should stop and exchange information with the other driver. Cyclists tend to be tough about scrapes and bruises and are inclined to just hop back on the bike and ride away. But in certain circumstances, this could be considered fleeing the scene of an accident.
Report the crash to the authorities and work with the police to get an accident report. If you're injured, accept emergency medical assistance, seek aftercare as directed, and follow your doctors' orders.
Take Action After a Vehicle vs. Bicycle Crash
A bicyclist who survives a collision with a car should consider themselves lucky because these crashes so often end in a cyclist's death. As personal injury attorneys, the team at Zirkin & Schmerling Law has seen the devastating results of collisions between cars and bikes.
In some cases, the cyclist victims of these crashes never fully recover and regain full mobility. It takes months or years of expensive follow-up care, including plastic surgery, physical therapy, and psychological therapy for emotional damage.
The good news is that you can seek compensation from the person who injured you. Under Maryland law, an injured bicyclist has a right to make an insurance claim for their losses or sue the driver for negligence.
It's time to talk to a Maryland personal injury attorney who has experience with car accidents that involve bicyclist injuries. The team at Zirkin & Schmerling Law has decades of combined experience handling the aftermath of severe car and bicycle crashes. We're here to help you secure the resources you need to move forward after your accident.
Have a Legal Question? We Have Answers
When you need to learn more about your rights, the attorneys at Zirkin & Schmerling Law can help. Contact us or call us at (410) 753-4611 to set up an appointment with one of our experienced car accident lawyers today.