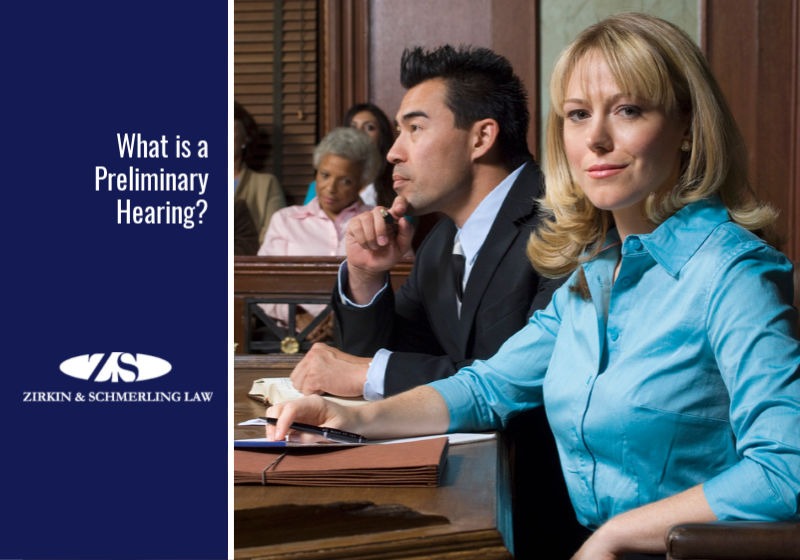 Were you arrested and charged with a felony in Maryland? If so, you'll soon be facing a preliminary hearing. It's your first court date and is typically held about 30 days after your arrest.
Every year more than 53,000 felonies are committed in Maryland and each person must go through the justice system, starting with a preliminary hearing. To learn what happens next, read on. Here's how Maryland preliminary hearings are handled and what you can expect when you attend yours.
Be Prepared for Your Preliminary Hearing
A preliminary hearing is exactly what it sounds like: a simple hearing that is very preliminary. There will be paperwork and you'll make an appearance, but it's not a trial.
At this stage, the court is still trying to determine whether there's even probable cause to charge you with a crime. You have a right to hear the charges against you, but you won't be allowed to testify or give evidence at the preliminary hearing.
Think of your preliminary hearing as a deadline. By the deadline of the hearing, the State's Attorney's office must decide how they want to proceed with your case. They'll be weighing the evidence against you and trying to determine whether your case is worth pursuing.
As long as you stay calm and follow the instructions of the officials, the hearing will be fairly uneventful. Most cases don't come to any kind of resolution at this time. From here, your case will take one of two routes: dismissal or forwarding to the Circuit Court for a trial date.
How Long Will My Case Last After the Preliminary Hearing?
If your case isn't dismissed at your preliminary hearing, it will most likely last at least three or four more months. It could last longer if the court has a heavy caseload.
Get comfortable with this timeline. Even the most talented attorney can't force the courts to make a quick decision and speed up your case. Just like you, your attorney must follow the letter of the law and work within the court's calendar.
Sometimes the wheels of justice grind along slowly and this is just part of our criminal justice system. A careful pace helps ensure everyone follows the steps to give you a fair shake under the law.
Here's Why You Need a Lawyer for a Preliminary Hearing
The best way to protect yourself in a criminal case is to hire a criminal defense attorney as soon as possible. Here are 5 important reasons why you need an attorney urgently:
Freedom. Your freedom is at stake. You need an attorney to help you protect your future as you face the legal process. An attorney can sometimes help you get your charges dropped or reduced, which could improve your circumstances considerably. Also, your bail can be reviewed at a preliminary hearing. Sometime it can be reviewed at your request. Sometimes it is requested by opposing counsel when you don't want your bail reviewed.
Timeliness. Having an attorney helps ensure you don't accidentally slow things down by missing a court date or making the wrong decisions.
Accuracy. One simple mistake could cost you. Your attorney keeps an eye on the details of your case and protects your best interests.
Representation. At your preliminary hearing and in court, your criminal defense attorney helps you speak with a confident voice. They'll find ways to show the court you're a responsible Maryland citizen.
Don't face the legal process alone. You need an experienced Maryland criminal defense attorney by your side as soon as possible after your arrest as you prepare for your preliminary hearing.
Have a Legal Question About a Preliminary Hearing? We Have Answers
If you have a preliminary hearing coming up, the attorneys at Zirkin and Schmerling Law can help. Contact us or call us at 410-753-4611 to set up an appointment with one of our Criminal Defense attorneys today.