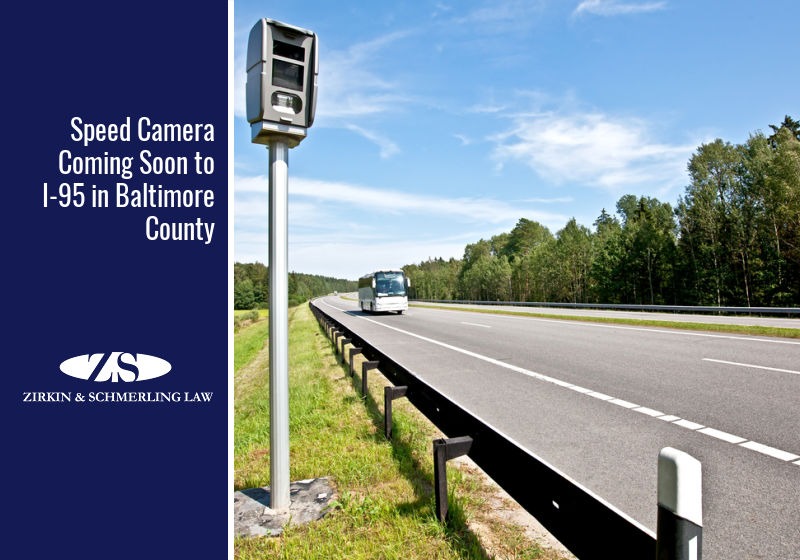 Accidents caused by speeding drivers are prevalent. Approximately 13,000 traffic accidents involve a vehicle driven over the speed limit in Maryland alone. Additionally, 16 percent of traffic injuries and 21 percent of traffic fatalities in Maryland happen because of speeding drivers.
To curb motorists traveling at excessive speeds, law enforcement agencies implement speed-monitoring measures to protect everyone on the road. The most common practice is using radar guns by officers in parked vehicles, and this practice runs the risk of accident and injury for law enforcement agents and motorists.
Speed Cameras Protect Everyone
People are always trying to reach their destinations as fast as possible. In many cases, that involves traveling at speeds higher than the speed limit. When this happens, many drivers are unaware of the potential danger they are causing for other motorists–including severe injury or death. As a result, transportation agencies need to take preventative measures against motorists violating the speed limit.
On I-95, MDTA is installing a speed camera in the same area as a $1.1 billion road widening project. Multiple speed-related accidents have occurred in this area, and MDTA hopes to reduce potential injury to motorists and construction workers by putting up the camera. On January 10th, the camera will begin recording license plates and ticketing drivers traveling over the speed limit. Once ticketing begins, drivers caught speeding will receive a $40 fine via mail.
With the speed camera's installation, the general speed of motorists in the area will decrease. However, many will still risk speeding because of various factors, including running late, traffic congestion, anonymity, and disregard for others. These actions could result in accidents that run the risk of injuring others.
Common Injuries Caused by Speeding Accidents in Maryland
Any car accident may result in injury, but the damage caused by vehicles traveling over the speed limit tends to be more severe. Even modern vehicle safety features such as seat belts, advanced airbag systems, and automated braking systems cannot ensure that passengers will remain safe in the event of an accident. In the event of an accident with a speeding vehicle, one or more of the following injuries may occur:
Back injuries, such as slipped or herniated discs
Chest and abdominal injuries
Traumatic brain injuries (TBI), including concussions
Joint injuries, including torn ligaments and tendons
Spinal cord injuries resulting in possible paralysis
Whiplash and other neck injuries
To prevent causing these injuries to themselves or others, drivers need to understand the risks of speeding and slow down. Following the speed limit and maintaining proper distances between vehicles gives drivers more time to react and keeps everyone safe.
Can I Receive Compensation as the Victim of a Speeding Accident?
If you have been involved in an accident with someone traveling at a high rate of speed, you may be entitled to compensation for your trauma. Hiring a speeding accident attorney gives you the best chance at receiving the financial restitution you need to cover your medical expenses and future doctors visits. In many cases, you will be compensated for:
Doctors, hospital, and medical expenses
Medications and other necessary medical supplies
Physical and other therapies
Loss of income because of your injuries
Property damage
Future or ongoing medical treatments
Many circumstances can qualify your case for dismissal–including if you were speeding as well. That is why it is essential to have proper representation to help you calculate the value of an injury claim, clarify the events surrounding your accident, and ensure you have someone in court to fight for you.
Contact an Experienced Maryland Car Accident Attorney
After suffering through a car accident in Maryland, you will need to act quickly to select an attorney who will fight to ensure you are receiving the best outcome possible. At Zirkin & Schmerling, we have the experience, resources, and reputation needed to win you the compensation you deserve.
Contact us today at 410-753-4611 to speak with a qualified, experienced car accident attorney in Maryland. Our firm provides an initial case evaluation at no charge to the client. We cannot erase the damage that happened in the past, but we can give you the representation and advocacy you deserve going forward.