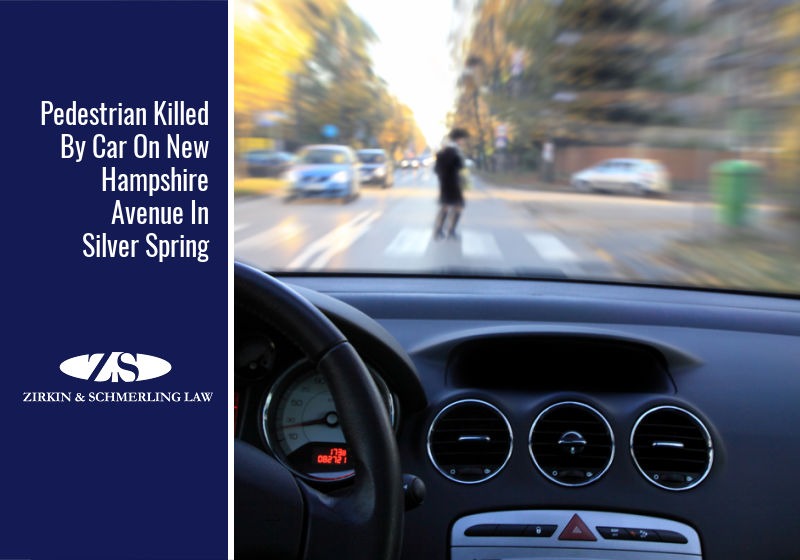 Injuries that result from car accidents can be devastating no matter how the incident occurred. However, some of the most traumatizing pedestrian accidents. Unfortunately, when pedestrians are hit, the injuries are often life-altering or even fatal.
Though many cities and states have implemented programs and improved traffic control to make walkways safer for pedestrians, these tragic accidents continue to occur—and often as the result of driver negligence and inattention.
Just recently, one such incident occurred when an older man was struck and killed in Silver Spring, Maryland. Officers were called to the scene around 5:30 pm on a Monday after a 70-year-old man was hit by a car while crossing the road at New Hampshire Avenue. Unfortunately, the man who was struck did not survive and was pronounced dead at the scene.
The driver of the Toyota Camry that struck the man did remain at the scene. However, just one year ago, another pedestrian was killed in the same area at the same time, only it was a hit-and-run. Unfortunately, accidents like this are too common and can be especially difficult for the family and loved ones when the driver flees the scene.
Driver Negligence is a Leading Cause of Pedestrian Accidents
Though pedestrians can occasionally be at fault for not following Maryland's right-of-way laws, it is most often a negligent driver who is to blame. However, Maryland does follow contributory negligence laws, meaning it is possible for the pedestrian to share in liability and can be partially to blame along with the driver. If this occurs, the pedestrian will not be able to recover damages from the guilty driver.
This is why injured pedestrians or their families must work with an experienced attorney following the accident. If the victim or the family wants to file an injury claim or a lawsuit, they will need to show proof that the driver was entirely at fault. Drivers owe pedestrians a duty of care, and if the driver breaches that duty by acting negligently, they can be held accountable. But the victim or their family will need evidence to show that the driver was negligent, which can be difficult to do without the help of an attorney.
Examples of negligent actions that can cause pedestrian accidents include:
Drivers failing to yield the right-of-way to a pedestrian that has a cross signal or is in a crosswalk
Distracted driving, which can cause a driver to miss seeing a pedestrian on the road
Reckless driving, such as speeding, which can make it difficult to come to a stop if a pedestrian steps out onto the road
Drunk driving, which can also result in inattention or a lack of ability to stop in time if there is a pedestrian on the road
What Should Pedestrians Do If They Are Hit By a Driver?
After a car accident, your health and safety should be your number one priority. Before doing anything else, move out of the way of oncoming traffic if possible to avoid getting hit by another car. After getting yourself to safety, take the following steps:
Call 911. You want to ensure that the police arrive so an official report can be filed. Make sure they send emergency medical responders as well to address your injuries.
Seek immediate medical attention. If you attempt to move around too much, it can make your injuries worse. Stay where you are and wait for medical responders to check you out.
Gather evidence, if possible. If you are able, take photos of the accident scene with your phone. Pictures can help support your case should you file an injury claim or a lawsuit. It can also be helpful to collect witness information in case their statements are needed to support your claim.
Contact an attorney. After the accident is dealt with and you have sought medical care, it's vital that you get in contact with a local attorney. They can help you gather the necessary evidence to prove fault and support your claim or lawsuit so you can get the compensation you deserve.
Have a Legal Question? We Have Answers
If you or a loved one are injured as a pedestrian by a negligent driver, our team of attorneys can help. The aftermath of a pedestrian accident can be traumatizing and difficult to manage. Our compassionate attorneys understand what you are going through and know what it takes to hold the guilty party accountable so you can get the compensation you need and deserve to move on as best as possible.
At Zirkin & Schmerling Law, we have years of experience helping pedestrians who are injured by negligent drivers. Contact us or call us at (410) 753-4611 to set up an appointment with one of our experienced accident lawyers today.