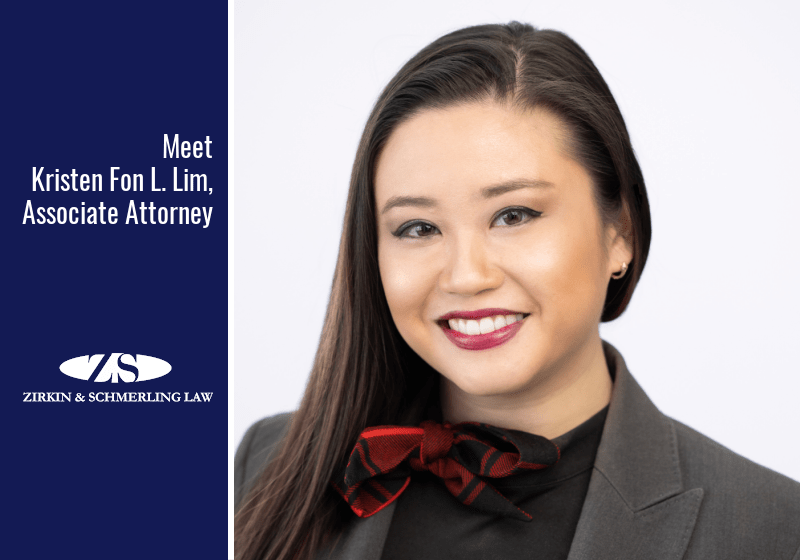 Zirkin & Schmerling Law welcomes Kristen Fon L. Lim as she joins the firm. She's an associate attorney and will primarily practice family law, including divorce, child custody, child support, and visitation arrangements.
Prior to joining Zirkin & Schmerling Law, Kristen worked as a public defender and children's attorney in Baltimore. During her time as a public defender, she worked in the challenging field of parental defense and handled cases involving child-in-need-of-assistance (CINA) and termination-of-parental-rights (TPR) situations.
Her work has given her extensive experience with circuit court trials, protective orders, no-contact orders, child custody agreements, visitation disputes, and mediations. She has helped countless clients obtain and defend against protective and no-contact orders.
She has argued in both the Court of Special Appeals and the Maryland Court of Appeals, the state's highest appellate court. Notably, in 2018, she successfully argued the matter of In Re: Adoption/Guardianship of HW, an opinion that subsequently became case law for the state of Maryland.
The team at Zirkin & Schmerling Law is thrilled to have Kristen join the firm and looks forward to having her on board to help Maryland families with legal matters. To contact Kristen Fon L. Lim at Zirkin & Schmerling Law, please email her at klim@zandslaw.com or call 410-753-4611.
Have a Legal Question? We Have Answers
When you need to learn more about your rights, the attorneys at Zirkin & Schmerling Law can help. Contact us or call us at (410) 753-4611 to set up an appointment with one of our experienced lawyers today.