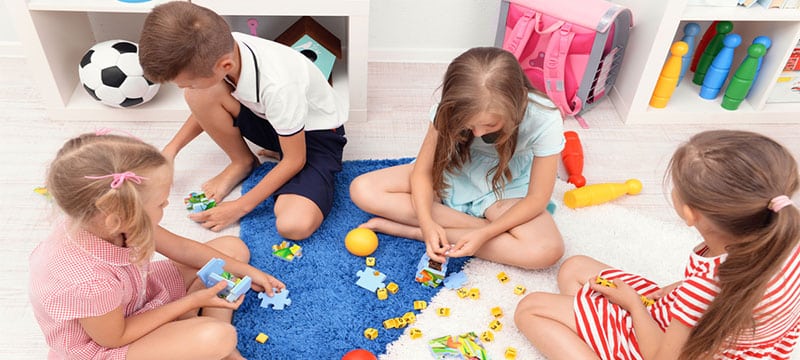 Many families who send their children to group homes in Maryland trust that they will be nurtured and protected by their caretakers. In many cases, they are. But in some sad situations, children experience neglect and even abuse at the hands of group home workers. Who is responsible for regulating these facilities? Who ensures that children are kept safe and healthy? Who keeps track of whether children are receiving appropriate medical care and a quality education? Read on for answers to these questions and a comprehensive guide to group home licensing and monitoring in Maryland.
Organizations for Licensing and Monitoring Group Homes In Maryland
Under group home abuse laws, the Maryland Office of Licensing and Monitoring (OLM) licenses and monitors residential child care programs (RCCP) and child placement agencies (CPA) as out-of-home care providers. Since these facilities are entrusted with the safety and well-being of the children in their care, the OLM ensures that they are secure and healthy places.
The role of the Office of Licensing and Monitoring and the Licensing Coordinator for group homes in Maryland has many dimensions, including:
It provides administrative oversight to keep group homes accountable, and compliance and ensure that they meet all licensure requirements;
It recommends ways that group homes can improve their services, helps them implement those recommendations, and achieve better outcomes
It clarifies departmental expectations and directives to group homes
It supports the larger mission of the Department of Human Resources
In general, this office's underlying purpose is to ensure that all children in licensed RCCP and CPA organizations are provided with a safe, secure, and developmentally nurturing environment. The OLM is the primary organization for group home licensing and monitoring in Maryland. Through the regulatory process the OLM strives to ensure that each program complies with applicable laws and regulations designed to protect children, while ensuring they have the best opportunity available to develop into productive adults.
In fulfilling these functions, the OLM strives for consistency and fairness. It is important that this office imposes sanctions or other "adverse" actions on programs in a consistent, ethical, and fair manner. Read our in-depth article for a list of other group home law resources in Maryland.
If you feel like you need some legal help, contact our Group Home Law attorney to schedule a free case evaluation today.
An Outline Of Consequences
Depending on the specifics of the case, group homes may be held liable under any number of the legal precedents that govern group home licensing and monitoring in Maryland. In general, for a group home to be held responsible for injury to a resident, the victim must show that the group home or its employees were negligent in a way that led to a resident's mistreatment. That means that the victim's legal counsel must prove that the group home was obligated to protect the child, that they failed in that duty, and that the child suffered as a result.
How Can I Choose An Attorney?
If you're facing the difficult reality of child abuse in group homes, you want an attorney by your side who understands your needs and can help you achieve the best outcome for your child. The attorneys at Zirkin and Schmerling Law have extensive knowledge of Maryland group home law and years of experience handling these challenging cases. They have helped families all over Maryland get the justice and compensation they deserve.
What sorts of specific injuries and hazards may result in adverse action against a group home? Dangers may include choking hazards, an inadequate dietary regimen (such as malnutrition or dehydration), inappropriate placements that result in violence or abuse among residents, inadequate supervision, medication errors, emotional abuse by group home staff, and physical or sexual abuse by staff members toward residents. Although all of these circumstances are terrible, an experienced group home abuse attorney can guide you through the process for dealing with them and distributing appropriate consequences.
Contact Us
If you are concerned about a family member who may have suffered abuse or neglect in a group home, don't wait to contact an attorney. Although there are plenty of legal standards for group home licensing and monitoring in Maryland, they are not always followed. An experienced attorney can guide you through this difficult process and fight for a fair outcome. You can get in touch with one of Zirkin and Schmerling Law's caring, knowledgeable staff at 410-753-4611.