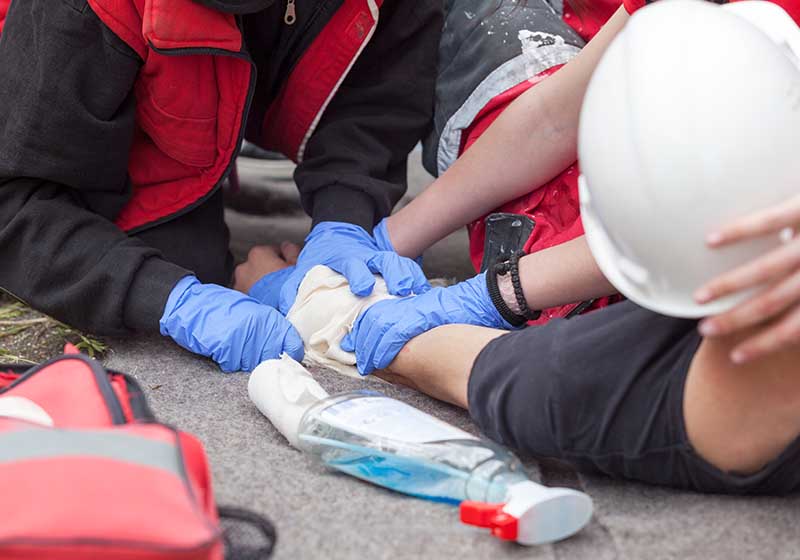 Have you been injured in a workplace incident? Have you become ill as a result of your work? Do you need medical care due to your injuries? Have you missed work as a result of the injury or illness? If any of these apply to you, you should know how to get paid after being injured on the job.
Am I Eligible To A File Workers' Compensation Insurance Claim?
If you believe you have suffered a compensable injury, you should file a claim with the Workers' Compensation Commission. To file a claim, you must meet these basic eligibility requirements:
Be an employee
Have incurred an injury or illness as a result of your work
File within two years after the injury or within two years of having notice of your illness
Not all "on the job" illnesses or injuries are eligible for workers' compensation insurance benefits. According to the Maryland statute, the injury or illness must have been caused by "accidental personal injury arising out of and in the course of employment" in order to qualify for benefit coverage. Some workers are not technically an employee, such as independent contractors, and may not be eligible for compensation.
Sounds straightforward, right? But getting the money you rightfully deserve may be a bit difficult. Insurance companies and employers will try to find any loophole they can to deny valid workers' compensation claims. They want to limit their expenses as much as possible. Our team of experienced attorneys can help you navigate past these excuses and get you paid after being injured on the job.
Is My Medical Treatment Covered By Worker's Compensation Insurance
Workers compensation covers necessary expenses related to the accidental injury you received at work. There are limits established by the official Maryland Workers' Compensation Medical Fee Guide. Such services include:
Doctors Bills
Hospital Bills
Prescription
Physical Therapy
If you feel like you need some legal help, contact our Workers Compensation Law attorney to schedule a free case evaluation today.
When Am I Eligible For Workers' Compensation Income
To be entitled to income replacement benefits:
You must have missed more than 3 days of work.
If you miss more than 14 days you will be paid for the first 3 days.
There must be a report from a doctor stating that you can't physically work during this time.
How Much Will I Get Paid After Being Injured On The Job?
The Temporary Total Disability Payments you should receive are equal to two-thirds of your average weekly wage, but not more than the state's average weekly wage for the year in which the accident occurred. You are eligible to receive Total Disability Payments are paid when you are unable to work or if you are able to work a less physical job for your company, but your job won't offer what is commonly known as light duty.
How Long Am I Eligible For Compensation For My Work Injury?
You will receive temporary total disability compensation payments as long as you are totally unable to work due to the accidental work injury or until you reach your maximum medical improvement.
Get The Compensation You Are Entitled To
Still unsure where to start in order to get paid after being injured on the job? Does your employer claim that you are not entitled to workers' compensation benefits? Are you an independent contractor? If you run into any of these issues, contact us. We will help you better understand the workers' compensation laws in your area, and help you protect your rights.
If you were injured while on the job, you may be entitled to Workers' Compensation. Let us help you get what you rightfully deserve. We can file a workplace injury claim and fight to get you the medical treatment and wages that you deserve so you can focus on your recovery. Call us today at 410-753-4611 for more information.