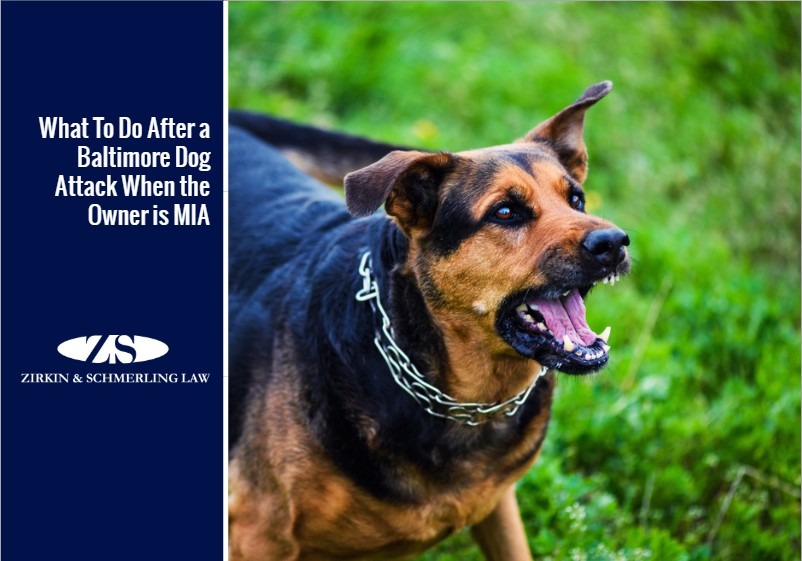 Do you know what happens after you are bitten by a dog?
It's not only painful, it could be a frustrating situation. First, you'll need emergency medical attention for your injuries, which may involve an ambulance ride, antibiotics, stitches and eventually plastic surgery. In the meantime, local authorities must work quickly to determine the health of the dog, which could affect your treatment needs.
If the dog or its owner are not found within a short amount of time, things could get even more complicated for you. You may need to endure a series of unpleasant shots as a precaution against the transmission of rabies – fatal if left untreated. You'll also have follow-up doctor's visits to ensure your wounds are healing correctly and to check for the development of further infections or diseases. A single dog bite can cause months of hassle and thousands of dollars in medical bills.
Local Dog Bite Incident Causes All-out Search
A recent story in the Baltimore Sun shows just what happens when a dog or its owner cannot be located after a dog bite incident. In late October of 2019, a dog bit a women near the tCUP Cafe and Liberty Mart at the intersection of Main Street and Liberty Street in Westminster as she was passing by. The dog ran away after the incident. In a police interview, the woman described the dog as medium-sized with straight medium-length fur that was mostly white with some brown coloration.
The police and the Carroll County Health Department asked the public for help finding the dog or its owner as soon as possible. They had a deadline, too – within 10 days after the incident. If the dog or its owner couldn't be found by then, expensive and painful post-exposure rabies shots would have to be administered to the woman by her health care provider.
Absentee Owners Still Responsible for Their Dogs
When a biting dog is running loose, it can be difficult to locate its owner. However, that doesn't mean the owner is not responsible for their pet's actions. Under Maryland dog bite laws, "the owner of a dog is liable for any injury, death or loss to person or property that is caused by the dog when the dog is running at large."
Maryland's laws cover not only dog bites, but many other injuries dogs can inflict, too. If you're shopping in downtown Baltimore and an unleashed dog knocks you down and breaks your arm, its owner could be held liable for your medical bills even though your injuries weren't from a bite.
Police take these cases seriously and will attempt to track down the owner of any dog that hurts a person. Dog owners may face criminal charges, fines and a civil lawsuit to recover compensation for the victim's injuries. In these cases, victims can usually sue for a variety of damages, such as past and future medical bills, past and future lost wages, pain and suffering, lost quality of life and occasionally punitive damages if the dog owner was outright reckless.
Have a Legal Question About Dog Bites In Maryland? We Have Answers
If you have suffered injury from a dog attack in Maryland, the attorneys at Zirkin and Schmerling Law are leaders in dog bite litigation. We can answer all your questions, guide you through the challenging process of Maryland dog bite law and help you hold the right person responsible for your injuries by filing suit for damages. Call us at 410-753-4611 to set up an appointment with one of our dog bite attorneys today.