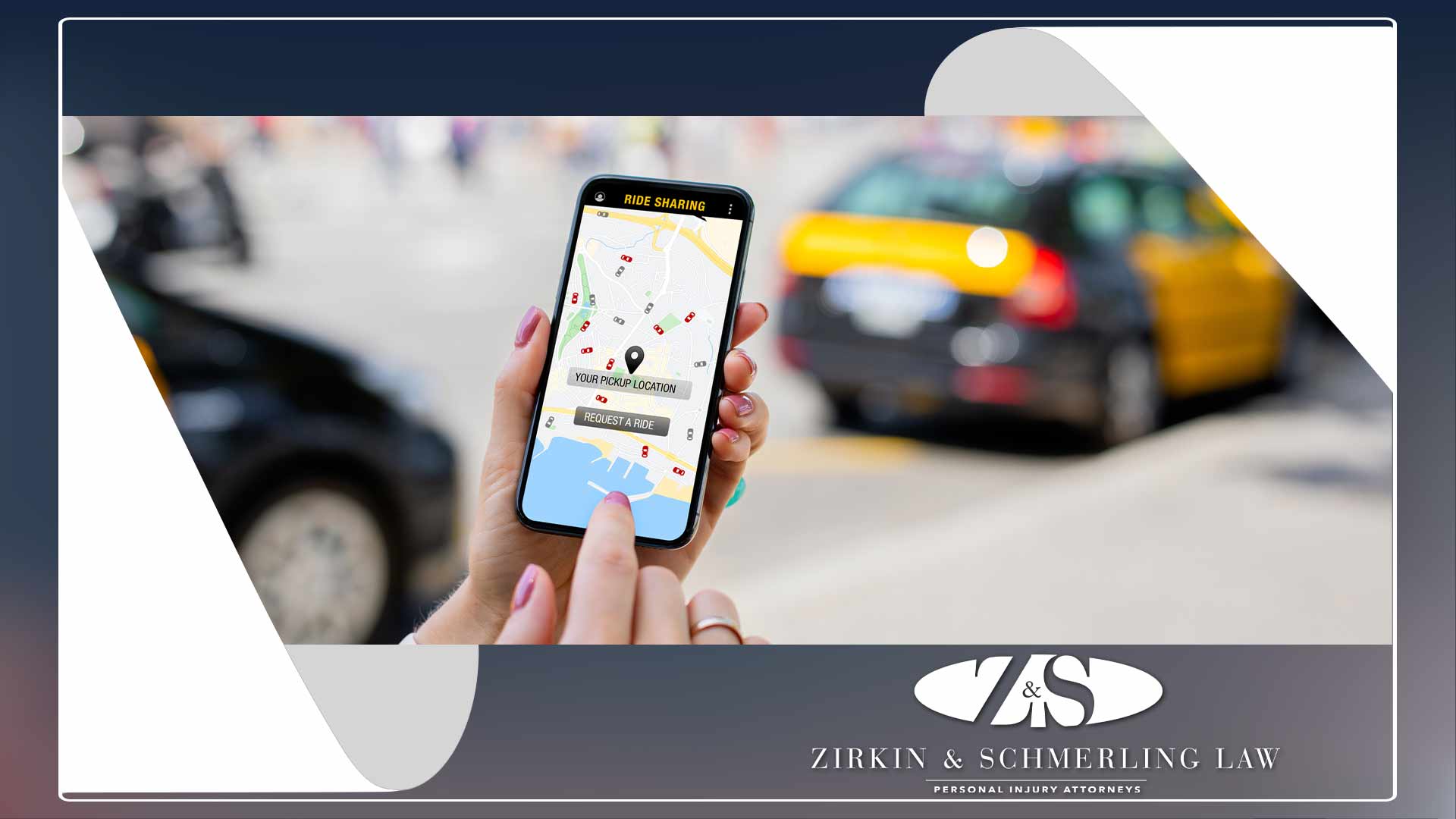 Rideshare apps continue to be a popular tool in America and even around the world, as they provide anyone with a smartphone easy access to transportation. Uber dominates the market, but Lyft is another popular option.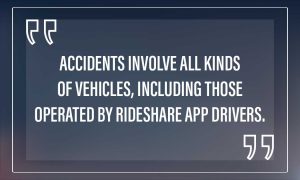 Ridesharing may be convenient and relatively affordable, but what happens when an Uber or Lyft driver gets into an accident and you, as the passenger, are injured? After all, accidents involve all kinds of vehicles, including those operated by rideshare app drivers.
At Zirkin & Schmerling, we advocate for the rights of accident victims, and that includes passengers in rideshare accidents.
What Rights Do Passengers Have After an Accident?
Passengers have rights in Maryland, just like drivers. If you were the passenger in an Uber car accident or any other motor vehicle accident, you have the following rights:
You can expect the driver to use reasonable caution and avoid motor vehicle collisions
You are allowed to collect the contact information and insurance information of all of the drivers involved in the accident, including the Uber or Lyft driver
You may take photos and videos of the scene of the accident and collect the names of witnesses
You may receive medical treatment for your injuries
You can speak with an attorney to learn more about your rights
You deserve fair compensation for your losses
An Uber car accident passenger should also expect their driver to follow Uber's Terms of Service related to accidents. All rideshare accidents with Lyft and Uber are covered by the company's insurance. Sometimes, however, this insurance does not provide enough money to cover your post-accident expenses and losses. 
Who Is Liable After a Rideshare Accident?
An experienced car accident attorney can help answer this question better than anyone else. There are always going to be multiple sides to the story, but an attorney can investigate and determine the clear, objective truth of what happened and who was responsible.
Responsible parties may include: 
The rideshare driver
Another driver on the road
An auto manufacturer, if the car was defective
Uber or Lyft, if they allowed an unsafe driver to operate using their app, or if their policies created an unsafe environment for the passenger
A commercial company that owns the other vehicle in the accident
If more than one party bears responsibility for the accident, then the fault can be divided up accordingly. It is very rare for a passenger to be an at-fault party, as the passenger would have had to injure, harm, or distract the driver. Because of this, if you were an Uber car accident passenger, your attorney will probably find evidence that one or more drivers were responsible for the damages.
What to Do If You Were Injured in an Uber Accident
You may not know what to do if your Uber crashes, and that's okay.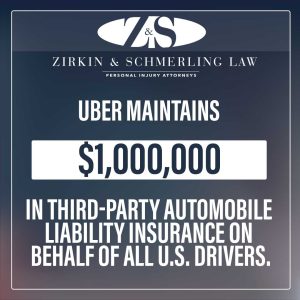 This is what you need to do: 
Seek medical attention right away for your injuries.
Document the accident using photos and videos. Collect witness names and contact information if possible.
Get your rideshare driver's information and report the accident in the app. Your driver will also report the accident.
Contact an experienced personal injury attorney to discuss your case and what you should do next.
Uber and Lyft carry third-party insurance, which provides up to $1 million per accident for both property damage and personal injuries. This kicks in after the rideshare company's attorneys and insurance providers have determined who is responsible for the accident.
What Kind of Compensation Can You Get if You Were Injured in an Uber Accident?
There are many similarities between Uber accidents and all other accidents.
As a passenger, you may be able to seek compensation for the following (and more): 
Medical expenses
Ambulance costs
Missed work
Medication costs
Rehabilitation expenses
Lost capacity to work
Pain and suffering
Zirkin & Schmerling: Helping Victims of Uber Accidents
If you were injured because of a negligent rideshare driver, or if another motorist's actions caused your rideshare driver to get into an accident, you don't have to try to navigate the complexities of legal compensation on your own.
Instead, reach out to us at Zirkin & Schmerling. We are proud to be one of Maryland's top car accident attorneys, and we represent victims of rideshare accidents throughout the state.
Contact us to set up a free case review at 410-753-4611. We will look at your unique situation, provide you with some legal advice, and help you determine if you have a strong case for compensation. We offer a zero fee guarantee, which means there is no risk in hiring us to represent you!