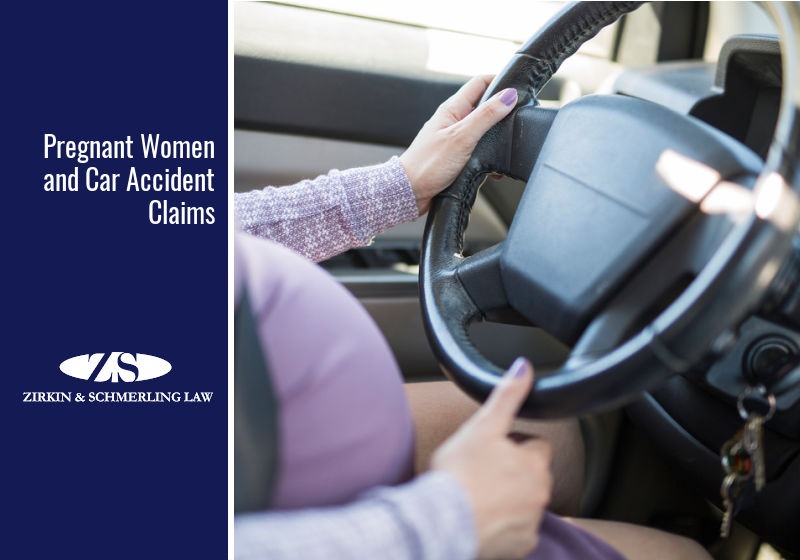 Did you know 1% to 3% of all newborn babies are exposed to a car crash before birth? Around 170,000 U.S. car accidents per year involve pregnant women.
When you are pregnant in a car accident it can pose serious health dangers for mothers and babies, including risks of miscarriage, oxygen deprivation, premature birth, birth defects, and death. The National Institutes of Health report a significantly increased chance of a baby having cerebral palsy after a motor vehicle accident.
But it's almost impossible for pregnant moms to avoid being in vehicles. Just like everyone else, they have to drive to work and live their daily lives, always vulnerable to bad drivers.
Why Are Pregnant Moms at Risk on the Road?
When a woman is pregnant, she's carrying precious cargo front-and-center on her body. This puts her baby right in the line of danger during a car accident when the force of a sudden impact tends to hit a person in the chest and torso.
Safety features like seat belts and airbags don't always protect pregnant women and their babies. In fact, when the former director of the National Highway Safety Transportation Association left his post, he petitioned the NHTSA to regulate auto safety systems for pregnant women and add warning labels to seat belts. His petition was denied.
Right here in Maryland, pregnant mothers are especially at risk due to a sharp rise in distracted driving. When drivers are distracted, they're more likely to cause catastrophic accidents with high-impact forces and severe bodily injury.
Despite these fearsome facts, here's some good news. After an accident, it's a pregnant mother's right to pursue a much-needed auto accident settlement to cover expensive medical bills, lost wages, pain and suffering, car repairs, and more.
Accident Costs During Pregnancy Tend to Be Higher
Car accident-related medical bills for pregnant mothers are much higher than those for other people. When pregnant in a car accident, immediately following and for weeks there on, a pregnant woman must be monitored closely using expensive fetal monitoring devices. This means lots of extra doctors' visits and perhaps even appointments with specialists. Any change in the mother's or baby's oxygen levels, bodily movements, or brain and organ activity could quickly become an emergency. Depending on the situation there are times when the mother will have to be rushed to labor and delivery to have the baby's birth take place immediately.
So who's going to pay for it all? Why should a pregnant mother have to deal with massive medical bills due to someone else's negligence on the road?
The short answer is: They shouldn't. That's exactly why personal injury attorneys help pregnant moms put the responsibility where it belongs and hold bad drivers accountable for causing so much cost, pain, and worry.
Pregnant Moms, the Law Is Here to Help You
The stress of an auto accident can disrupt an otherwise healthy, normal pregnancy. But you don't have to suffer in silence. There's help for you and your child.
By filing an insurance claim or lawsuit, you can get your bills paid and finally begin to ease your stress. A car accident attorney handles the legal details while you focus on recovering from the accident and caring for your new baby.
At Zirkin & Schmerling Law, we care about Maryland's new moms, and we're here to help you move forward. We'll work hard to maximize the value of your claim and minimize the accident's impact on your family's life.
Have a Legal Question? We Have Answers
When you need to learn more about your rights, the attorneys at Zirkin & Schmerling Law can help. Contact us or call us at 410-356-4455 to set up an appointment with one of our experienced accident lawyers today.