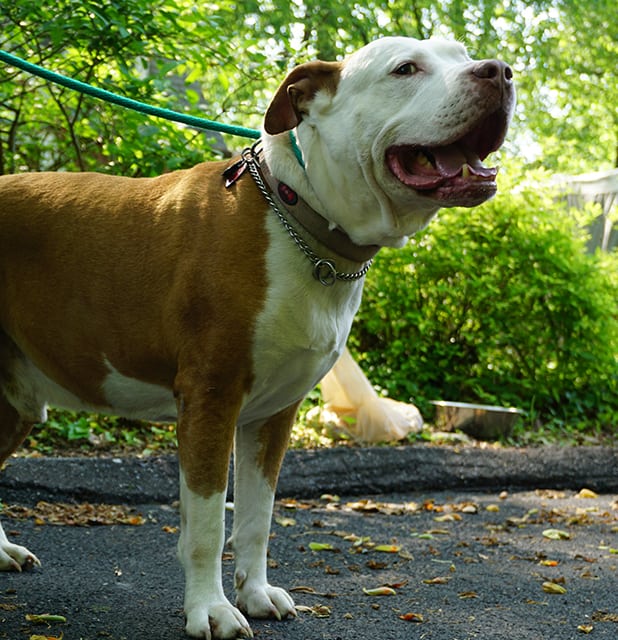 Last summer, a Montgomery County judge awarded $545,000 in a Maryland dog bite case to a young girl who had been seriously injured by a pitbull. Bobby Zirkin, an attorney who specializes in handling cases for victims injured by dangerous dogs, served as co-counsel to the family's attorney, Timothy F. Maloney of Joseph, Greenwald, and Laake, during the momentous trial.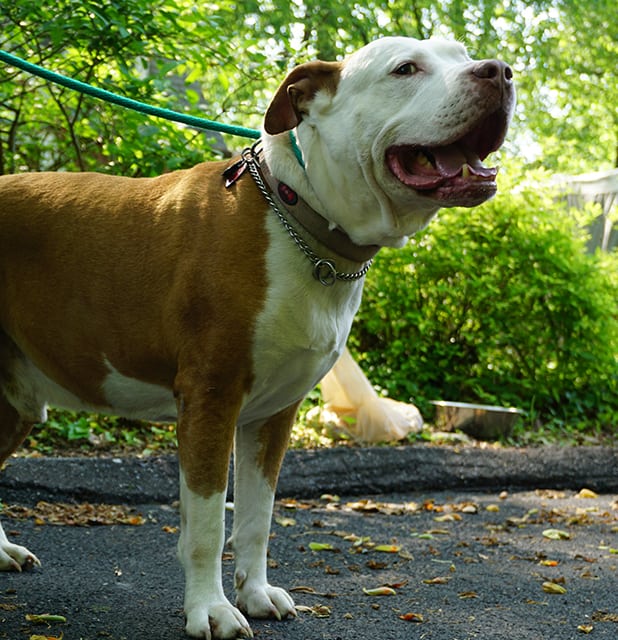 A Crucial Maryland Dog Bite Case
The case, which was reported in the Daily Record, was a disturbing one, yet familiar to anyone who has experienced a vicious dog attack. At only seven years old, the young victim had been visiting her father in Silver Spring, Maryland, and staying in the small apartment which he rented from his landlord, Andrew Kaupert. None of the Kauperts were in the house when the landlord's pitbull, Toro, attacked her. The dog refused to stop, despite the father's attempts to restrain him, and the ensuing struggle left two large wounds on the young girl's leg. Like many children who have been bitten by a dog, she suffered from post-traumatic stress, multiple surgeries, and significant scarring on her legs.
After several attorneys rejected the case, believing that there was no way to prevail in court, the mother of the victim brought the case to us. Zirkin, who has experience handling these difficult cases and has won millions of dollars for his clients knew that there was a strong argument to be made against the dog owner and the property owner regarding liability and damages. Through an extensive discovery process and a wide variety of examinations and depositions, he was able to put together a compelling strategy in court.
The defense argued that pitbulls are not inherently dangerous, that the girl was contributorily negligent for her behavior and that the property owner had no liability in this matter; the jury decided in favor of the victim's family after less than five hours of deliberation. Before the jury made its final decision, one of the defendants settled out of court for an undisclosed amount. In addition, the victim and her family received an additional $275,000 in economic damages and $270,000 in noneconomic damages for her suffering.
If you feel like you need some legal help, contact our Dog Bite Law attorney to schedule a free case evaluation today.
FREE CASE EVALUATION
Highlighting The Flaws
Although the eventual outcome of this Maryland dog bite case was a positive one for the victim, the trial process also illuminated a few faults in the current system. According to Zirkin, the trial "came out the way it was supposed to come out, but clearly our law is not where it's supposed to be on those issues. It was an interesting trial," he continued, "that highlighted a lot of undecided issues under the law."
Just five years previous, in 2012, the Maryland Court of Appeals had ruled in the Tracey v. Solesky case that pitbulls were automatically considered dangerous and that any pitbull owners should be strictly liable for injuries caused by their dogs. The Kaupert case was one of the first to seriously test this decision. In 2014, however, the Maryland General Assembly passed a new, breed-neutral dog bite law. This law specified that all dog owners, regardless of their dog's breed, would be held liable for injuries unless they could definitively prove that they did not know their dog was vicious.
Zirkin, a Baltimore County State Senator who also chairs the Senate Judicial Proceedings Committee, said that the trial highlighted major inadequacies in the way that courts approach Maryland dog bite cases. While Zirkin and his colleagues in the Senate still support the commitment to breed neutrality, they are working to find ways to protect victim's best interests after such a traumatic and damaging experience. "At the end of the day, the focus should be on the victim," Zirkin said. "If the victim is blameless, then they should be compensated for dog bite attacks."
Learn More
This Montgomery dog bite case provides a fascinating window into Maryland dog bite law, but the legislation and case law can be extremely complex. To read more about the specifics of Maryland dog bite cases, please visit our Maryland Dog Bite FAQ or our helpful guide on What To Do If You Are Bitten By A Dog in Maryland. If you or a loved one has been attacked by a dog in Maryland, please contact the experienced dog bite team at Zirkin & Schmerling Law at 410-753-4611. We have years of experience advocating for victims, securing fair settlements, and making our communities safer.