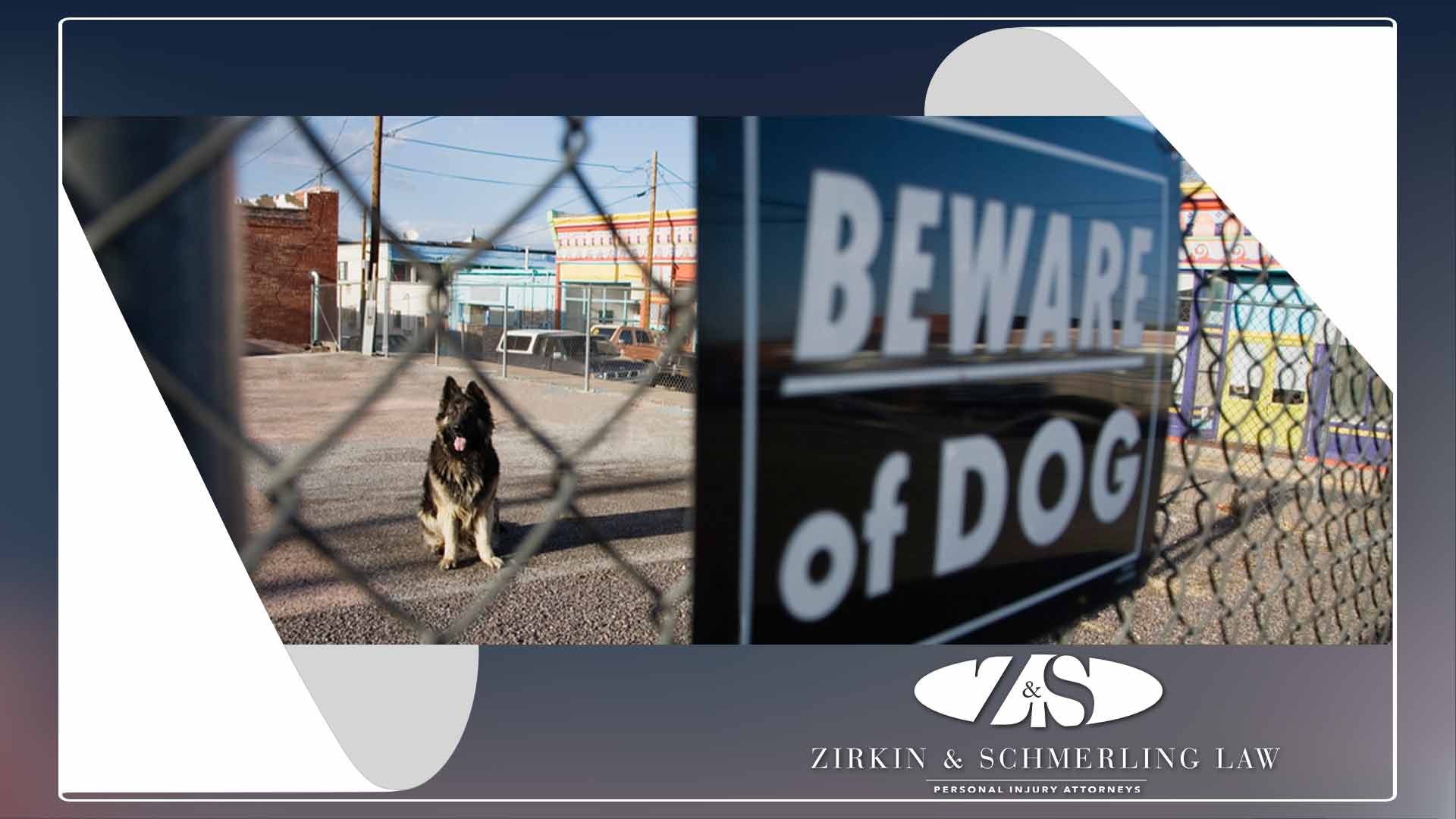 Dog bite laws in Maryland are complicated and not necessarily easy to understand at first glance. If a dog has injured you or a loved one, it is important to speak with an attorney with a wealth of knowledge offered by an experienced dog bite attorney.
What Every Dog Owner Should Know About Maryland's Strict Liability Laws for Dog-Related Injuries
Maryland's strict liability statute is Code §3-1901: Personal injury or death caused by dog. This is current as of the 2023 legislative session. Note: Do not read any dated articles about the legal ramifications of dog bites in Maryland; Maryland's dog laws changed significantly in 2014. If the dog owner has not followed the statute above or has acted negligently then: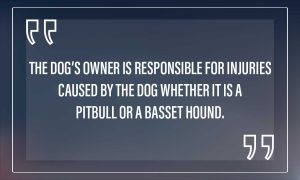 A dog's owner is responsible for any personal injury or death that it causes.
The dog's owner does not have to have prior knowledge of the dog's inclination to bite or attack to be responsible for its behavior. This means that "But my dog has always been so friendly!" or "My dog has never even growled at anyone before, let alone bitten anyone!" are not legally relevant excuses.
There are no laws singling out particular breeds of dogs. The dog's owner is responsible for injuries caused by the dog whether it is a Pitbull or a basset hound.
Maryland doesn't ban any dog breeds, but different counties may have different restrictions. For example, beginning in 1997, pit bulls (any dogs that were at least 50% bull) were banned in Prince George's County.
The owner is liable for death, injury, or loss of property if the dog is running at large. A dog "running at large" is one that is not on the property of its owner or custodian and is not under the control of the owner or designated custodian.
The dog owner is also responsible for any dog injuries caused to those who have been invited to the dog's property. This includes unofficial visitors, such as guests, as well as official visitors, such as delivery people.
Exceptions:
The dog owner is not held responsible for the dog's behavior in certain circumstances:
The injured person was attempting to trespass or was committing or attempting to commit any other criminal offense on the owner's property.
The injured person was breaking the law or attempting to break the law by committing a criminal offense against any person.
The injured person was teasing, tormenting, or provoking the dog.
Maryland has a contributory negligence rule which means that if the person who was attacked by the dog contributed in any way to what happened, they can't recover any damages in a civil lawsuit.
A victim of a dog bite or dog attack can sue for negligence as long as they can show that the dog's owner failed to control it.
Defining a Dangerous Dog Under Dog Bite Laws in Maryland
What is a dangerous dog?
According to Maryland Code, Criminal Law, § 10-619, a dangerous dog:
Has without provocation killed or inflicted severe injury on a person.
When not on the owner's real property, has killed or inflicted severe injury on a domestic animal or attacked without provocation.

Owner's real property is real property owned or leased by the owner of the dog.
Severe injury is a physical injury that results in broken bones or disfiguring lacerations requiring multiple sutures or cosmetic surgery.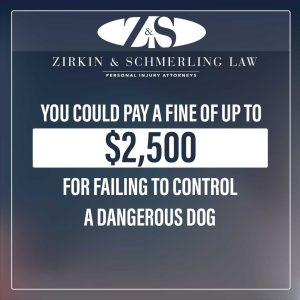 The owner of a dangerous dog must:
Keep the dog securely enclosed (either indoors or in a securely enclosed and locked pen or other structure designed to restrain the dog) on his or her property.
Muzzle or restrain the dog if it leaves the owner's real property.
Notify in writing the county unit or municipal corporation that determined the dog to be dangerous or potentially dangerous with any new owner's name and address.
Notify the new owner in writing that the dog is classified as a dangerous or potentially dangerous dog.
In addition to a civil lawsuit, a dog's owner may also face criminal charges if they have failed to control their dog and that dog is considered to be dangerous.
Consequences for failing to control a dangerous dog:
Being found guilty of a misdemeanor.
Subject to a fine not exceeding $2,500.
Statute of limitations:
The statute of limitations is three years from the date of the injury in Maryland. This means that you should seek expert advice as soon as possible.
Experienced Dog Bite Attorneys in Maryland
The dog bite attorneys at Zirkin & Schmerling have years of successful experience with Maryland dog bite cases and are leaders in dog bite litigation. We are experts at answering all your questions and guiding you through the challenging process of Maryland dog bite law. We can help you find out if you can hold a dog's owner or a landlord responsible for your injuries and file a suit for damages. Contact us or call us at 410-753-4611 to set up an appointment with one of our dog bite attorneys today.