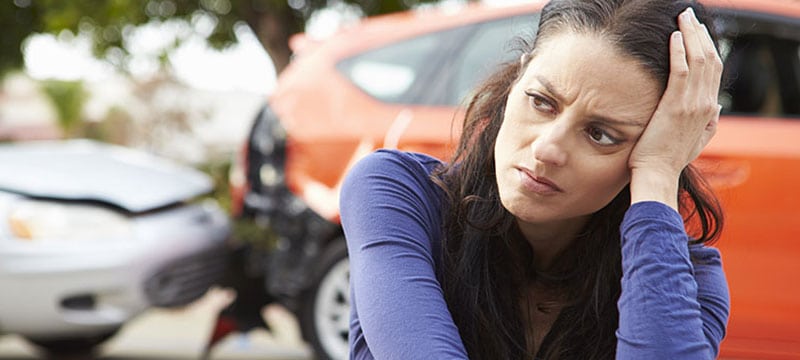 A car accident can be a very traumatic experience for everyone involved, especially when a serious injury or death has occurred as a result of the accident. The entire event and legal process can be a confusing, emotional experience for the injured person and their family. If you were injured in a Maryland car accident, you need to take a number of important steps. This Maryland auto accident FAQ will answer some of your most pressing questions.
What Do I Do Right After My Car Accident?
Here are the most important things you will need to do:
Immediately seek medical care and follow all of the attending doctor's instructions
Exchange insurance information with the other driver(s), including carrier names, policy numbers, and identifying driver information (name, address, and telephone number)
If police are on the scene, take down their names, the police report number, and any documents they give you
Do NOT speak to an insurance company after the accident, except to take their information and inform them that you have legal counsel
The final thing you should do is contact an experienced Maryland car accident attorney, who will protect your rights and ensure that you are following the correct steps. Read our article on what to do if you are in a car accident in Maryland for more information.
Does Health Insurance Cover My Injuries?
Yes, your health insurance should cover any medical bills. After a case is completed, health insurance may wish to subrogate that claim or be reimbursed for the expenses that they covered, which will take some time. Most Marylanders also have Personal Injury Protection (PIP) insurance, which will pay for a specific amount of medical bills and lost wages regardless of who was at fault. You will need to pay back any money that comes from PIP insurance.
Will the Insurance Company of the At-Fault Driver Pay My Bills?
In most cases, the at-fault driver's car insurance will cover damages in your claim. But that is not always the case, and there are often challenges in getting coverage for your claim. Here are a few exceptions:
Cases against a government vehicle, such as a municipal bus
Cases in which neither driver has car insurance
Cases in which one driver makes a claim against the other driver's employer
Each of these scenarios is unique. An attorney who knows Maryland car accident law can help you figure out your next steps.
Should I Call the Police After the Car Accident?
Yes, you should call the police and make a report about the car accident. It certainly will not hurt to have a police report that reinforces your version of events and ensure that you have insurance information from the at-fault driver.
If you feel like you need some legal help, contact our Auto Accident Law attorney to schedule a free case evaluation today.
Should I Exchange Insurance Information At the Scene?
You are required by law to exchange insurance information with the other driver(s). Write down all of the important information from the at-fault driver, including their carrier name, policy number, and personal information.
What Is the value of my car accident case in Maryland?
The simple answer? It depends! The value of any case is based on a number of factors. Ultimately, either through settlement or by litigation, a decision will be made as to the value of your injuries from your car accident. Consult our article on auto accident worth for a more detailed explanation.
What Is the Collateral Source Rule?
According to Maryland's Collateral Source Rule, car accident victims can recover the full amount of their damages, not limited to what they paid out of pocket. For instance, if PIP paid $2,500 worth of medical bills the victim is still entitled to recover that money during the lawsuit. An experienced attorney can explain the ramifications of this rule and keep insurance companies from using it against you.
Is There a Limit To the Damages I May Be Awarded?
There are no damage caps in Maryland for economic damages like medical bills or lost wages, but there is a cap on the award for non-economic damages, such as pain or suffering. The cap on non-economic damages rises with the cost of living. Different caps apply when an accident results in a death. Read our article on auto accident laws in Maryland for more detailed information.
How Long Do I Have To Make A Claim Or File A Lawsuit?
With a few exceptions, the statute of limitations in most car accident cases in Maryland is 3 years from the date of the accident. There are separate and distinct deadlines for cases against the government, cases in which you file against your own insurance, and cases in which neither driver carries insurance. For more information on this topic, read our article on car accident deadlines in Maryland.
Can I Recover for Future Surgeries and Medical Bills?
Yes, you can sue for both present and future damages, as well as for non-economic damages. An attorney can advise you about the cost of any damages that you should consider, including any future surgeries. These future surgeries will have to be deemed necessary as a result of the car accident.
Can I Recover Lost Wages From Work?
Yes, your suit can demand any lost wages and future lost wages. An attorney can advise you further about how to estimate the value of future lost wages.
Can I Be Compensated If I Was a Passenger?
Yes, even passengers can be compensated after a car accident. You can file a suit against either driver, including the one whose car you were riding in at the time of the accident. In the end, one driver's insurance company will be responsible for paying your damages. See our article on auto accident worth for more details.
Contact Us
We hope that this Maryland auto accident FAQ has given you some insight into this complex legal process. If you have further questions, do not hesitate to call our experienced car accident attorneys at 410-753-4611. Your initial consultation is entirely free of charge.