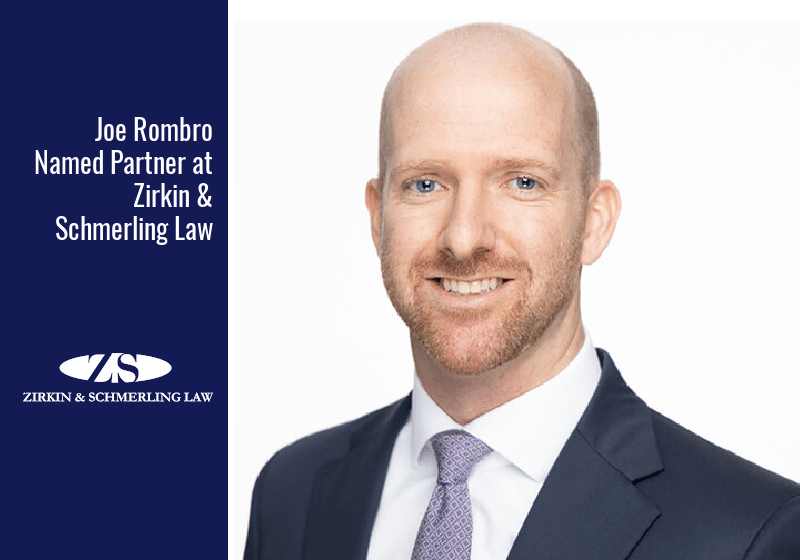 Zirkin & Schmerling Law is proud to name Joe Rombro as a partner with the firm. In his role as a partner, Rombro becomes part-owner of the law office and will be more involved with its management.
Rombro joined the firm in 2015 and primarily handles auto, truck, and motorcycle accident cases, as well as other types of Maryland personal injury claims. He's been part of hundreds of injury cases throughout the State of Maryland and has obtained six-figure judgments and settlements on behalf of his clients.
Before joining Zirkin & Schmerling Law, Rombro worked for the Baltimore County State's Attorney's Office where he prosecuted thousands of jury and bench trials, including those involving drug charges, assaults, thefts, DUIs, and serious traffic crimes. He received his Juris Doctor from the University of Maryland Francis King Carey School of Law in 2013 and his Bachelor of Science degree from Towson University in 2008.
Rombro was recently named a 2021 Super Lawyer Rising Star, which he also achieved in the three previous years while working at Zirkin & Schmerling Law. He is listed among the National Trial Lawyers' Top 40 Under 40 lawyers in the United States.
In his personal life, Joe serves on the board of his synagogue and is on the board of his local chapter of the Friends of the IDF. He lives in Baltimore County with his wife and daughter.
Have a Legal Question? We Have Answers
When you need to learn more about your rights, the attorneys at Zirkin & Schmerling Law can help. Contact us or call us at (410) 753-4611 to set up an appointment with one of our experienced lawyers today.