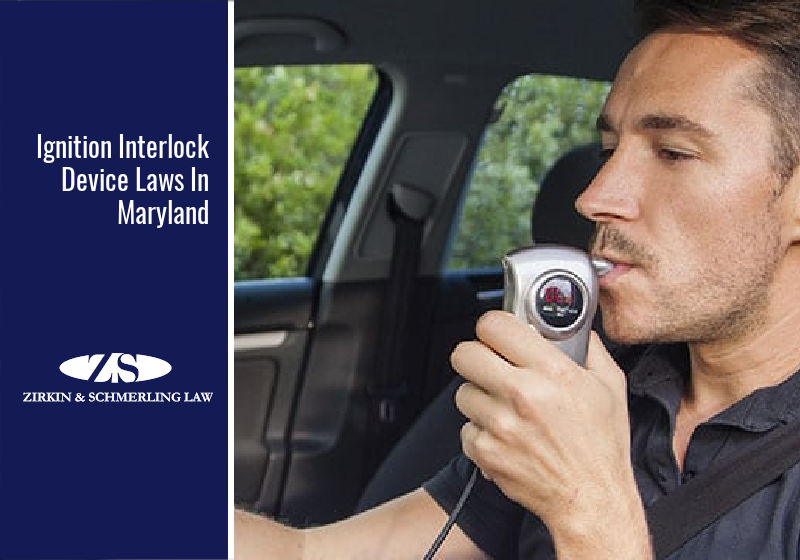 For many DUI and DWI defendants, being forced to use an Ignition Interlock device is one of the toughest parts of the entire experience. At this time, it seems as if the entire State of Maryland is looking to compel most DUI and DWI defendants to install the Ignition Interlock device. An experienced attorney, who understands ignition interlock device laws in Maryland, can help you evaluate whether having this system installed in your vehicle is unavoidable.
Overview of Current Ignition Interlock Laws
If you are pulled over for DUI in Maryland, you stand a high chance of having an Ignition Interlock system installed on your car. According to Ignition Interlock device laws in Maryland, there are two different times during which you may be forced into using this system.
The first is while your criminal case is pending. When a Maryland licensed driver is charged with a DUI or DWI, the police officer takes their driver's license away and gives them a temporary license called a DR-15A. On the back of this document is an information form explaining that the driver may either request an MVA hearing or immediately opt into the Ignition Interlock program. The decision about whether to opt into Ignition Interlock or request an MVA hearing deserves serious consideration and consultation with an experienced DUI and DWI attorney.
Defendants may also be forced to use Ignition Interlock system after they appear in court to face misdemeanor charges under DUI Law in Maryland. For specific drunk driving convictions, the MVA almost always requires installation of an Ignition Interlock device. Under current Ignition Interlock device laws in Maryland, certain offenders are not allowed to drive in vehicles that are not equipped with these systems.
If you feel like you need some legal help, contact our DUI Law attorney to schedule a free case evaluation today.
FREE CASE EVALUATION
The Importance Of Compliance
So is it a big deal to violate ignition interlock device laws in Maryland by disobeying these orders from the MVA? Absolutely. If you are mandated to participate in the Ignition Interlock system and choose to drive a vehicle without one, you could face 1 year in jail and up to a $1,000 fine for the first time it happens. If you make this mistake any subsequent times, you will earn 2 years in jail and up to a $1,000 fine.
More Information About Ignition Interlock Device Laws In Maryland
For any other questions about how the Ignition Interlock system works, please visit the Motor Vehicle Administration's program information page. This page can answer any further questions you may have, like:
What is Ignition Interlock and why is it necessary?
How do drivers get into the Ignition Interlock Program?
What if I have a driver's license from out of state?
How do I begin participating in the Ignition Interlock Program?
What information is reported to the MVA by the service provider?
What are some "violations" of the Ignition Interlock Program?
Why has my required time in the program been extended?
How long must I participate in the Ignition Interlock Program?
How can I reach my case manager?
What are the costs associated with the Ignition Interlock Program?
What is the process to have the device removed and what documentation do I need?
Contact Us
Although doing research on your own will never hurt, nothing will prepare you better for a DUI or DWI trial than having an experienced attorney on your side. Zirkin and Schmerling Law has years of experience dealing with ignition interlock device laws in Maryland, and can advise you on the proper way to proceed during these challenging situations. To speak with one of our attorneys, and to schedule your free initial consultation, please call us at 410-753-4611.