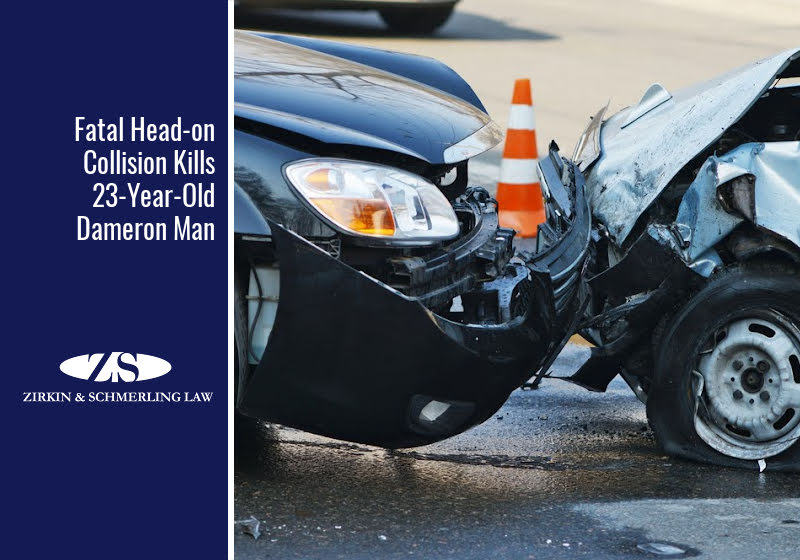 On the morning of December 20, 2021, a 23-year-old driver was tragically killed in a head-on collision in Lexington Park, Maryland. The other driver was severely injured and transported by helicopter from the scene to a regional trauma center.
The sad events that unfolded in Lexington Park illustrate the importance of staying safe on the road and avoiding head-on collisions. Head-on collisions are highly dangerous and often result in serious and fatal injuries.
Whether you're driving through Maryland or anywhere else, you need to be aware of the contributing factors that lead to head-on collisions. Additionally, Maryland residents need to understand contributory negligence and how it affects their ability to receive compensation for injuries or the loss of a loved one.
Fatal Head-On Collision in Lexington
At 6:56 am on December 20th, the St. Mary's County Sheriff's Office investigated a wreck near 19381 Point Lookout Road in Lexington Park. The 23-year-old driver of a 2008 Ford Escape was pronounced dead at the scene. The police determined that the deceased passed the road's centerline and collided with a 2018 Dodge Journey.
Firefighters were quickly able to transport the 33-year-old man whose vehicle was struck by the deceased to a trauma center. The injured victim was conscious and able to speak to paramedics.
The police are unsure what caused the deceased to drift into the path of the oncoming 2018 Dodge Journey, but it's likely the accident was caused by driver error.
Causes of Head-On Collisions
The tragic incident in Lexington Park serves as a sobering reminder of the dangers of head-on collisions. You need to know the contributing factors that can lead to collisions so that you can avoid them.
Head-on collisions occur because of a few common instances. What often happens is two cars are traveling in opposite directions of a two-way street. One driver drifts into the wrong lane and hits the other driver head-on. This is incredibly common and was the reason for the fatal wreck that occurred in Lexington Park.
In addition to a driver drifting into the wrong lane, head-on collisions often occur because of poor visibility. Drivers can cause head-on collisions by turning too wide in an area with obscured or blocked vision. They turn into an area with limited visibility and wreck into oncoming traffic. Additionally, drivers often cause head-on collisions at the bottom or top of hills. Their vision may be obscured by the hill and they're unable to see oncoming cars or sudden lane changes.
Negligent drivers are typically the cause of head-on collisions. A few examples of negligent acts that can lead to colliding into another vehicle include:
Driving while under the influence of drugs or alcohol.
Driving while tired, which can result in falling asleep at the wheel.
Failing to slow down when turning, which often results in drivers mistakenly entering the incorrect lane at dangerous speeds.
Operating a vehicle while distracted by an activity such as texting.
Maryland Contributory Negligence
Although there are many cases in which one driver was the sole cause of the accident, sometimes there can be multiple drivers who are found to be at fault for a collision..
Maryland is a contributory negligence state, meaning that if you're assigned a percentage of the blame, you cannot recover damages from the other driver. Contributory negligence also affects someone who was killed in an incident. If a driver was killed and assigned a percentage of the blame, their family would likely not be able to recover wrongful death damages from the driver who was primarily at fault.
When it comes to head-on collisions, contributory negligence will depend on the specific circumstances of the accident. For example, someone may have broken a law, but it didn't contribute to the cause of the wreck, so they would be able to seek damages.
Contact an Auto Accident or Wrongful Death Attorney
Determining the best course of action after a wreck can be challenging, especially when the wreck could involve contributory negligence. If you were injured in a head-on collision or you lost a loved one in a wreck, you need to call expert car accident and wrongful death lawyers.
Here at Zirkin & Schmerling, our lawyers have years of experience assisting Baltimore and Maryland residents with car accidents and wrongful death cases. Whether you were injured in a wreck or you lost someone as a result of someone's negligence, call our law office at 410-753-4611. We offer 24/7 support, and you can also schedule a free case consultation by clicking here.