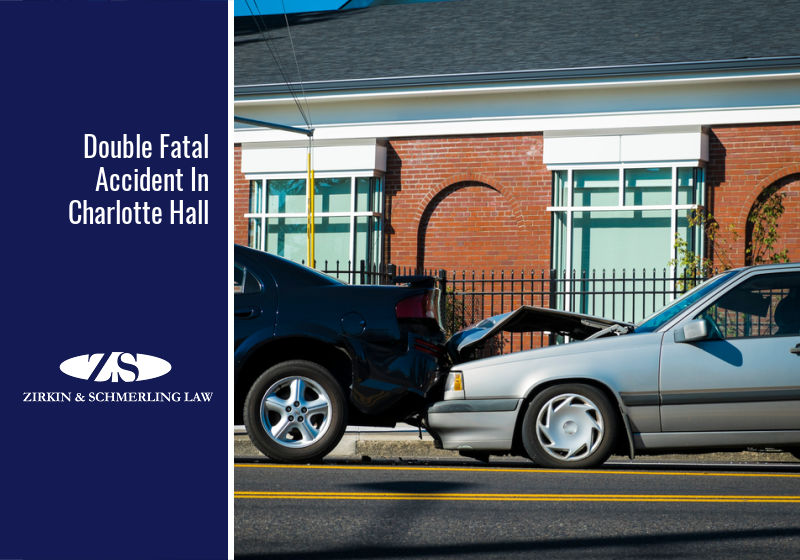 Early on the morning of April 10th, St. Mary's County Sheriff's Office responded to a car accident call involving three vehicles. Upon the deputies' arrival at the scene of the accident, which took place on the 30000 block of Three Notch Road in Charlotte Hall, they discovered the wreckage of three vehicles.
A preliminary investigation showed that a 2002 Mercedes sedan operated by Calvin Shubrooks, age 59, was traveling northbound on Three Notch Road when it failed to stop for a red light at the intersection of Golden Beach Road. Shubrooks struck a 2020 Chevrolet Traverse operated by 76-year-old Howard Brown of Mechanicsville before careening into a 2016 Honda Accord operated by 31-year-old Gerell Shingles. Both vehicles were stationary when Shubrooks struck them.

Brown was pronounced dead at the scene by emergency medical personnel, while Shingles was transported to a nearby trauma center to tend to his injuries. Shubrooks was air-lifted to an emergency trauma center but was pronounced dead shortly after arriving.
After a preliminary investigation was conducted, it was discovered that both speed and alcohol were contributing factors to the accident.
Maryland Car Accident Statistics
Though motorists who exceed speed limits often do not view this as a big deal, it is a form of aggressive driving that puts everyone on the road at risk. Not only that, but it is actually a contributing factor in one-third of all car accidents. Increasing your speed by just five miles per hour significantly reduces your ability to react to changing circumstances on the road.
Here are some statistics regarding car accidents in Maryland due to speeding:
Traffic fatalities are up 3.7% year-over-year in the state of Maryland.
More than 500 deaths occur due to fatal car accidents in our state every year.
From 2014 to 2018, speeding was a contributing factor to 33.1% of all fatal and injury-causing accidents in Maryland.
Of all known causes of fatal crashes, the #1 cause is "driving too fast for conditions or in excess of posted limit or racing."
Wrongful Death Claim Due to a Car Accident in Maryland
Unfortunately, some car accidents may result in fatal injuries. Individuals who are injured in a car accident due to someone's negligence are entitled to seek monetary compensation through a civil lawsuit. Similarly, if someone is killed in a car accident that was not their fault, their family and estate are entitled to file a claim against the at-fault driver. These eligible family members, usually a spouse, parent, or child of the deceased, may file a wrongful death claim due to a car accident. The goal of these claims is to seek monetary compensation for how the death of their loved one affected their lives. Any award granted by a judge or insurance company is paid directly to the claimant.
In addition to this type of claim, the estate of the deceased is also permitted to file a lawsuit against the at-fault driver. In Maryland, this is known as a survival action. The difference between these two types of lawsuits is that a wrongful death lawsuit filed by a family member is seeking compensation solely for emotional damages, whereas a survival action is seeking compensation for the emotional and physical pain the deceased individual suffered because of the negligent driver.
Contact an Attorney Right Away
After a car accident, your primary focus should be on your health and safety. Call 911 first and foremost, and ensure that they send first responders to treat any injuries you might have. After you are safe and your injuries have been taken care of, you should seek help from an attorney right away.
Losing a loved one is a devastating event in anyone's life, and here at Zirkin & Schmerling we understand how difficult this time can be for family members of the deceased. We pride ourselves in working closely with our clients to ensure they receive the compensation they deserve in wrongful death lawsuits.
Contact us or call us at (410) 753-4611 to set up an appointment with one of our experienced accident lawyers today.