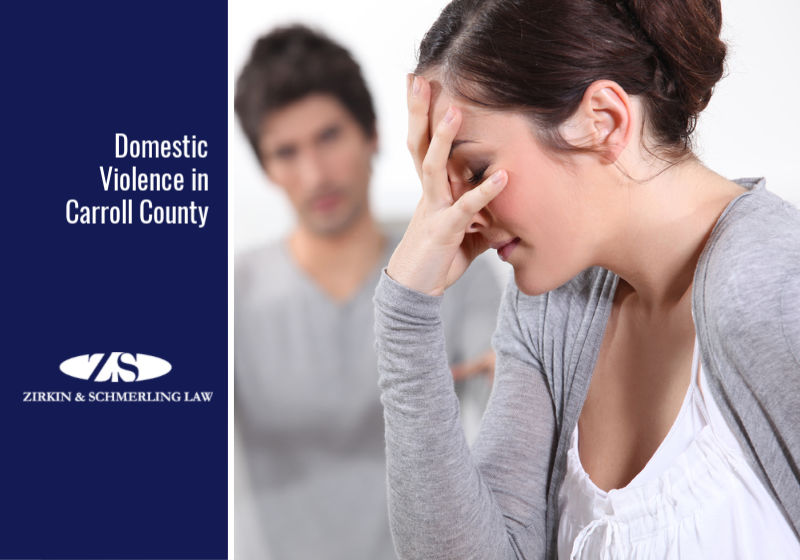 About 33% of women and 10% of men will experience domestic violence at some point in their lives. In fact, more women are injured every year by domestic violence than muggings, car accidents, and rapes combined.
There has been a rise in domestic violence reports over the past few years in Carroll County, Maryland. Although the increase may be due to greater awareness and higher rates of reporting domestic abuse, it's still quite concerning to think that there is so much violence happening right here in the heart of Maryland.
Carroll County Has Too Many Domestic Violence Incidents
Between July 2018 and June 2019, Family and Child Services (FCS) handled 1,986 cases of domestic violence, compared with 1,434 during the same period the year before. This includes both primary victims of abuse – the adult relatives or partners of the abusers – and the secondary victims, who are usually children.
Domestic violence includes any abuse that is emotional, physical, financial, psychological, or sexual and happens between domestic partners, relatives, or roommates. It can also involve a variety of crimes like stalking, telephone and electronic misuse, harassment, and violations of protective orders. Depending on the exact crime involved, it can bring either misdemeanor or felony charges in Maryland.
Unfortunately, despite new awareness campaigns and additional resources to combat domestic violence, the problem persists in Carroll County and beyond. Each year there are about 45 domestic violence-related deaths and about 15,000 injuries across the state.
Why Does So Much Domestic Violence Go Unreported?
When it comes to domestic violence incidents, it's easy for our society to blame the victim and wonder why they don't report it immediately and flee their abuser. But the truth is, victims are often in vulnerable situations where leaving comes with serious risks.
Victims and their children may have nowhere else to live if they leave. Nationwide research shows that 50% of all homeless women and children became homeless after leaving their homes to escape domestic violence. Nobody should have to become homeless due to abuse.
Fear is also a factor. Victims are often too scared to leave or even tell anyone what's happening. They worry that if they contact the authorities, there could be an escalation of violence. It happens all too often that an abuser is arrested, bails out of jail very quickly, and is a threat to their victim again within hours or days.
Parents may also be concerned about shaking up their children's lives and fear losing custody due to the violence in the household. FCS investigates cases of domestic violence to determine whether children have been harmed and are in need of assistance.
Here's What You Can Do About Domestic Violence
One of the most important things you can do to prevent domestic violence is to notice its signs in your relationship and those of the people you love. Common warning signs include:
Possessiveness and jealousy
Cruel and cutting remarks
Explosive mood swings
Controlling your finances
Pressuring you into things
Preventing medical treatment
Isolation from family and friends
Checking your phone without permission
False accusations
Sexual abuse
Physical violence
If you are experiencing domestic violence, don't suffer in silence. There are many resources available, including a free 24-hour hotline in Carroll County. You can contact any of the following organizations for help:
Call 911 in an emergency
Carroll County Sheriff's Office: 410-386-2900
24-hour Carroll County Domestic Violence Hotline: 443-865-8031
Family and Children's Services Office: 410-876-1233
Carroll County Domestic Violence Safe House and Walk-in Domestic Violence Support Office: 8:30 a.m. to 4:30 p.m. at 22 N. Court St., Westminster
It's also important to get good legal advice and know your rights, including those regarding protective orders. When you feel fearful of reporting domestic violence and separating from your partner, it can help to have an experienced lawyer by your side. Contact a Maryland domestic violence attorney who can help you understand your options as you move forward.
Have a Legal Question About Spousal Tort Actions? We Have Answers
If you are dealing with domestic violence, the attorneys at Zirkin and Schmerling Law can help you understand Maryland's domestic violence laws. We can help you protect your future as you consider your options. Contact us or call us at 410-753-4611 to set up an appointment with one of our domestic violence attorneys today.